Wedding Jewelry for Brides in 2021
Author

Jennifer Barkati

Published

August 5, 2021

Word count

742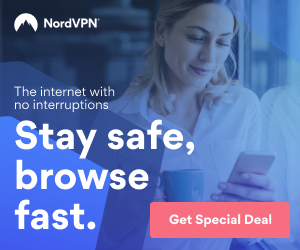 There are a lot of differences between wedding jewelry and the regular jewelry you wear. A wedding is one of those precious moments in life where you want to cherish every bit of it with your love. When you start dating and fall in love with that special angel in your life, you dream of marrying that person one day and when the big day is right in front of you, you want to celebrate your love with them. And, for this occasion, you need genuine help in selecting the best jewelry yourself.
Arts are in various forms when it comes to jewelry designing and one of them is the stone setting of the ring. You can relate that the art of stone setting embellishes the finest jewelry.
Again, one question must have come to your mind!
Where to buy bridal jewelry?
You can buy bridal jewelry from the store you trust the most. In this era of new designing and fashion bonanza, it becomes quite difficult to find a reliable store with a variety of options according to your taste. Moreover, a trusted store would always offer highly crafted and hallmarked jewelry.
Most people attribute the beauty of a glimmering diamond solely to the presence of the gem. In reality, the attractiveness of a diamond ring is the combined result of skilled design and precise stone settings that enables each diamond to sparkle at best.
You must know every diamond is unique in its own way and characteristics. These beautifying qualities are the reason for the popularity of diamonds for centuries. The jewelers or the apprentices spend years of training to hone their skills in making design perfectly. This technical setting of diamonds requires accuracy and precision. But have you thought about why the diamond setting is so important?
Diamond jewelry is an asset for your lifetime and is considered an heirloom that passes from one generation to another. This fact makes it evident that the lifelong jewelry commitment needs each stone to be secure perfectly so that the danger of diamond stone falling reduces after years of use.
Engagement Rings
The rings for your wedding are not just for the wedding, as you can buy them as your engagement rings as well so that your look can appear lavish and stylish at the same time.
By Shape
A diamond ring looks distinctive only when it has a unique shape. The shape of the diamond decides the fine cut and how much sparkle it would do. To get the perfect shape of the ring, it is much needed to have an experienced craftsman who can design the bridal jewelry perfectly.
By Setting
Diamond rings are kept as an heirloom in the family and it becomes extremely important for each stone to be set in a perfect and secure setup so that it could not fall and remain at the setting for ages. So, while you decide on the stone cut, also keep the setting of the ring in consideration.
By Metal
Usually, gold metal is prominent in use for making wedding rings because they are quite affordable and versatile metal. You can have gold color options to enhance your look apart from the regular gold color.
Platinum is an expensive metal but worth considering buying for your wedding.
Wedding Bands
The wedding bands are similar to the engagement rings but they are subtly different from them. Usually, people prefer to buy wedding bands that are simple and effective because this is one of the rings that you are going to wear for your lifetime. Thus, keeping this in consideration, you must go for simple and broad rings for greater comfort.
Stackables
Stackable rings are one of a kind because they are uniquely designed to stack up on top of each other. The aesthetic design is separated using single stackable sets. These types of rings are quite comfortable.
All of the above jewelry will be apt for the bridal jewelry sets and you can add some more jewelry in the same way. Somehow, we have listed some of the essential jewelry that can make a lot of difference in your wedding. And remember your wedding is the big day of your life and you must enjoy every bit of it. You can get a variety of options in wedding rings, necklaces, bracelets, earrings in the wedding jewelry for bride collection. Get set and go for your favorite piece of solid gold jewelry.
Hi! This is Jennifer Barkati, an avid fashion and jewelry blogger, where I guide readers about some of the best online gold and diamond jewelry brands in LA. Let's get on board with me on this stylish voyage. I generally post about the trends popping up in the fine and fashion jewelry industry and how online platforms give us 100% safety to shop without any risk of contamination. (Your Diamond Gal)
Article source:
https://articlebiz.com
This article has been viewed 1,232 times.
Article comments
There are no posted comments.