Coronavirus- A new Normal
Author

Sasha Lohani

Published

August 27, 2021

Word count

905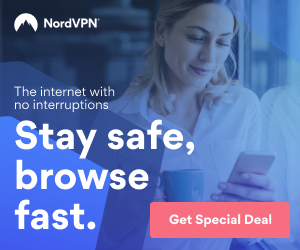 Novel Coronavirus, 201-nCoV and the Covid-19 are the words we all hate and are terrified of, mostly terrified. It was first identified in humans in Wuhan, China. The disease subsequently spread rapidly, leading to a global pandemic. Coronaviruses (CoV) are a large family of viruses that cause illness ranging from the common cold to more severe diseases such as Middle East Respiratory Syndrome (MERS-CoV) and severe acute respiratory syndrome (SARS-CoV). A novel coronavirus (nCoV) is a new strain that has not been previously identified in humans. Coronaviruses are zoonotic, meaning they are transmitted between animals and people. Detailed investigations found that SARS-CoV was transmitted from civet cats to humans and MERS-CoV from dromedary camels to humans. Several known coronaviruses are circulating in animals that have not yet infected humans.
Due to this pandemic, the whole world had gone under self-isolation at the safety of their own homes. Students, teachers and other school faculties had to shift to online learning and office employees had to shift to work from home. It was new to all as no one had experienced such a kind of disease. Like every coin has two sides there are two sides also for online learning. Some of the argumentative statements by both sides are that schooling is better because the kids get to interact with each other, and doubts can be solved easily by the teachers and the teachers can supervise the work that is being done by the kids and because teachers have no idea what the kids might be doing at home. While the others believe that online learning is better because the students can learn from the comfort of their homes which saves them the time taken to travel to school and back home.
I think we all can agree on one thing that the new tradition that came out of covid was the idea of having online parties. As people have been quarantined due to covid, they aren't forgetting to have fun even though they are far from each other. Online parties are a great idea to take our minds off from work and enjoy ourselves a little. It is also a safe practice as people aren't meeting each other which reduces the chances of the transmission.
Most of the countries have closed their borders to reduce the risk of transmission of the virus from other countries. After closing the border for 1.5 years now some countries are slowly and steadily opening their borders for travellers. Some countries have made ground rules to open their borders for international travellers. Some of the common rules are that the travellers should have a negative pre departure covid-19 test and should be fully vaccinated against the coronavirus. While some countries are opening their borders for quarantine free travelling other countries are reducing the number of days of a quarantine order.
The COVID-19 pandemic has had a major effect on our lives. Many of us are facing challenges that can be stressful, overwhelming, and cause strong emotions in adults and children. Public health actions, such as social distancing, are necessary to reduce the spread of COVID-19, but they can make us feel isolated and lonely and can increase stress and anxiety. Learning to cope with stress in a healthy way will make you, the people you care about, and those around you become more resilient.
Stress can cause the following:
• Feelings of fear, anger, sadness, worry, numbness, or frustration
• Changes in appetite, energy, desires, and interests
• Difficulty concentrating and making decisions
• Difficulty sleeping or nightmares
• Physical reactions, such as headaches, body pains, stomach problems, and skin rashes
• Worsening of chronic health problems
• Worsening of mental health conditions
It is natural to feel stress, anxiety, grief, and worry during the COVID-19 pandemic. Below are ways that you can help yourself, others, and your community manage stress.
Healthy Ways to Cope with Stress
• Take breaks from watching, reading, or listening to news stories, including those on social media. It's good to be informed but hearing about the pandemic constantly can be upsetting. Consider limiting news to just a couple times a day and disconnecting from phone, tv, and computer screens for a while.
• Take care of your body.
o Take deep breaths, stretch.
o Try to eat healthy, well-balanced meals.
o Exercise regularly.
o Get plenty of sleep.
o Continue with routine preventive measures (such as vaccinations, cancer screenings, etc.) as recommended by your healthcare provider.
o Get vaccinated with a COVID-19 vaccine when available.
• Make time to unwind. Try to do some other activities you enjoy.
• Connect with others. You trust about your concerns and how you are feeling.
• Connect with your community- or faith-based organizations. While social distancing measures are in place, try connecting online, through social media, or by phone or mail.
Helping Others Cope
Taking care of yourself can better equip you to take care of others. During times of social distancing, it is especially important to stay connected with your friends and family. Helping others cope with stress through phone calls or video chats can help you and your loved ones feel less lonely or isolated.
Covid-19 is going to be a new normal in the coming years and we all will have to learn to live with it. We all could play a part in helping the government by staying at home and getting vaccinated as soon as possible and getting a covid booster every year.
Hi, my name is Sasha Lohani. I am 15.
My email id is: sashalohani2005@gmail.com
Article source:
https://articlebiz.com
This article has been viewed 1,399 times.
Rate article
This article has a 5 rating with 1 vote.
Article comments
There are no posted comments.