Which October birthstones are better, Tourmaline or Opal?
Author

Prachi Gupta

Published

September 4, 2021

Word count

551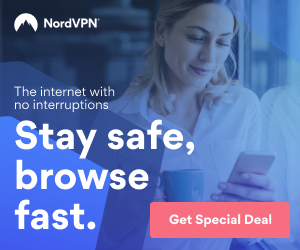 For the charming, calm, and collected individuals born in October, you have two birthstones to choose from. Tourmaline and Opal are both stunning stones that come in a variety of shades as well as colors that are inspired by the rainbow.
These stones stand out from the rest because they radiate a range of colors. With customization, the stones can truly match your taste and personality. If you too are confused between the two stones then here is a little information about them that will help you in making your decision.
Comprehensive Information About Both October Stones
Opal
Opal is a significant part of October's birthstone jewelry. The literal meaning of the word Opal is noticing a change in color. Due to the presence of microscopic silica spheres in opal, the light is diffracted to show a color change. Opal brings good luck and prosperity to the lives of those born in October. Since ancient times, it is believed that Opal contains tremendous power.
The most intriguing quality about this gemstone is that no two Opals are identical. Each one has its own unique shades and patterns. If you are looking for the rarest of all Opals then black Opal may be the fit for you.
While choosing an Opal, you must check its clarity along with its color. The more colorful this gemstone is, the more value it will hold. Patterns, luminosity, and other faults should be considered before buying an Opal.
Since this gemstone is quite delicate, you have to be careful while wearing it. Direct light, extreme temperature, exposure to oils and chemicals could prove harmful for Opal and may even cause it to crack. Also, the gemstone should be kept hydrated by putting it in water for a few hours now and then to prevent it from getting dry.
Tourmaline
Tourmaline means a stone of mixed colors. It is a composition of several minerals that causes the presence of different colours in the gemstone. Moreover, this alternative gemstone for people born in October represents power. Tourmaline is believed to keep away negative thoughts, toxins and pollutants.
The most common colour of this gemstone is pink and it ranges from blue, purple, green to a combination of all colours. Plus, this stone too, just like Opal can be customized to match your personality and style.
The rectangular cut is famous for Tourmaline gemstones so while choosing one, carefully examine the cuts. As the colors start getting rearer, the value of the gemstone will keep on increasing. If there is a white hue present in the ring then it is a cheap one for sure. Clarity is yet another factor that should be kept in mind while choosing this gemstone.
Tourmaline is a fragile gemstone but it can still be worn daily. All you have to do is keep it in a dry cloth in safe places. Also, wash it with soapy water once in a while to maintain its shine. Don't forget to retain the gemstone in its original state by keeping it scratch-free. Tourmaline is harder than Opal as it has a range of 7-7.5 on the Mohs scale of hardness.
To Conclude -
These were some facts about Opal and Tourmaline. You can choose either of the gemstones based on your preferences, style, and budget.
This article has been viewed 904 times.
Article comments
There are no posted comments.