Diamond Jewelry for Minimalists
Author

Jennifer Barkati

Published

August 20, 2021

Word count

560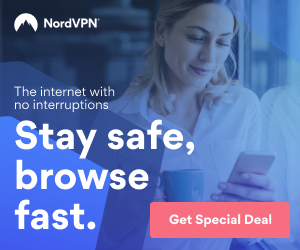 In fashion, minimalism is a style that has influenced many important designers, resulting in some of the most iconic trends of the last half-century. Despite its ubiquity, however, minimalist fashion is not always easy to pinpoint and explain. Some people think of minimalism as a synonym for simplicity or practicality. Others picture minimalist clothing as being wispy, shapeless, and drab. To help you avoid making these mistakes, this short article will flesh out the concept of minimalism in fashion.
In case there are still a few souls out there who are not in the know, minimalism is a movement that now extends to any aspect of life, including lifestyle, home décor, and of course, the most prominent aspect – fashion. Now, there was a moment there after seeing the Spring 2018 lines presented during Fashion Month, when we thought minimalism will drown under the amount of maximalism, athleisure, diamond-encrusted footwear, ruffles, and even rubber. Luckily, we were wrong.
Minimalism is still alive and thriving, so let's look into the key factors that contributed to this fortunate turn of events.
A complement to the minimalist aesthetic, a minimalist approach to fashion refers to having intentionality and being practical when the time comes to choose your wardrobe. Basically, you have a minimalist approach to fashion when you prefer quality and functionality over quantity.
Apply this philosophy when choosing your wardrobe and you will be on your way to implementing a minimalist approach to fashion. By building minimalist and even capsule wardrobes, millennials are in fact, saving money. Yes, the supreme-tailoring and high-quality fabrics that go into creating a minimalistic clothing item come at a cost, but in the long run, minimalists end up spending a whole lot less than every other 'fashion group'. They invest in clothing wisely, they are calculated and strategic.
The small number of hues in their chosen palette makes it easy to create impeccably chic outfits without a hitch, every single time. The fabrics go well together, the design and cuts also, so there is no chance of making a fashion mistake. A minimal lover never ceases to dazzle, and they probably don't spend more than five minutes deciding on what to wear.
The influence of diamonds is so high that ladies prefer to wear a diamond ring on a particular finger of their left hands, because the vein directly attaches to the heart, and that is why it is called the Vein of Love. Diamond Eternity bands are circular because it signifies the infinite companionship and long term commitment. Just like the infinite eternity band, your companionship should also last forever. In fact, the modern brides also opt for simple engagement rings that consist of only one solitaire diamond.
Because Diamond is the diva of all jewelry, simple and elegant diamond jewelry will help you curate a distinctive look. Elegance, romanticism, love, dedication all these feelings could be expressed with just a piece of the diamond necklace, earring, bracelet or ring.
In short, in the booming culture of pop and punk, diamond is a classic retro. Even today diamond eternity bands carry their dignity and integrity. The mesmerizing glimmer and the mystical radiance of a diamond are enough to fascinate a girl's mind. But in a whole bunch of options, it's difficult to choose the correct one for you or maybe for your partner.
Hi! This is Jennifer Barkati, an avid fashion and jewelry blogger, where I guide readers about some of the best online white diamond jewelry store. Let's get on board with me on this stylish voyage. I generally post about the trends popping up in the fine and fashion jewelry industry and how online platforms give us 100% safety to shop without any risk of contamination.
Article source:
https://articlebiz.com
This article has been viewed 1,023 times.
Article comments
There are no posted comments.