How a Simple Gold Chain Can Change Your Fashion Aesthetics?
Author

Jennifer Barkati

Published

September 18, 2021

Word count

537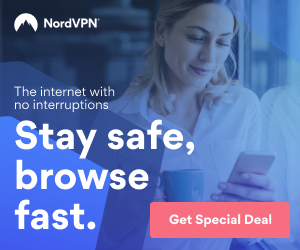 When you think about stunning jewelry to enhance your glamour quotient, it is obvious to imagine some larger-than-life ornaments with a captivating look and sophisticated design. However, we often miss out on being natural in the process of searching for something extra-special.
You need to realize the fact that your fashion is you only, the combination of your mannerism, the confidence that you carry, your choice of attire, and other adornments. Jewelry is just an add-on that enhances your day-to-day adornment. To all of your surprise, mostly it is the simple and classy designed jewelry pieces that bring the best out of you.
Today our focus would be on the gold chain, and its potential impact on your overall fashion aesthetics.
What are the Benefits of Wearing Gold Chain?
It's Rare to Find Gold Chains
A chain cannot be rare, is it? Yes, simple gold chains are becoming extremely rare these days. The growing popularity of pendants and necklaces has certainly undermined the importance of chains. Chain is now considered an old-age fashion. Even those people who own a chain, prefer not to wear it while going outside.
For all glamour enthusiasts, it is important to understand that every infrequent accessory is a blessing in terms of fashion, which is going to enhance your look further by multiple folds. And, here a solid 14k gold chain is no exception. It will provide you with a unique aesthetic that will enlighten your personality for sure. You can also wear a chain alone or stack it with your other neck jewelry pieces.
Universal Acceptance
Unlike most of the pendants and necklaces out there in the contemporary market, you can wear a gold chain everywhere, irrespective of the nature of the occasion. You will find nothing better than a chain as neckwear during your indoor activities.
Even outdoors, be it your regular professional office work, or recreational activities like weekend movie outings, a solid gold chain is an excellent choice. Even people with active careers often prefer to go with a chain for much greater comfort.
Thanks to the simple and plain design of a chain, you can pair it with almost all types of attire like formal, semi-formal, party wear, or casual. And, the unisex appeal of the chain gives the wearer flexibility to pass it on from generation to generation, without considering the gender of the offspring.
A Better Investment than Pendant and Necklace
In terms of investment, a chain is a far superior alternative to any sort of pendant or necklace. While buying a chain, you have to pay significantly less, owing to the absence of any fancy design. Besides, a 14k gold chain needs no extra care, which is again going to save a lot of your hard-earned money and precious time.
A solid-build chain is extremely durable in nature, and you can expect it to be used for a longer duration without facing any major structural deformation.
Conclusion
A gold chain is in no way an old-fashioned jewelry choice and it is not going to affect your sense of fashion by any means. Do you own a gold chain and wear it on a regular basis? Let us know in the comment section below.
Hi! This is Jennifer Barkati, an avid fashion and jewelry blogger, where I guide readers about some of the best online gold and diamond jewelry brands in LA. Let's get on board with me on this stylish voyage. I generally post about the trends popping up in the fine and fashion jewelry industry and how online platforms give us 100% safety to shop without any risk of contamination. (Takar Jewelry)
Article source:
https://articlebiz.com
This article has been viewed 812 times.
Article comments
There are no posted comments.