Colorado Everesting
Author

Cathleen Wedeking

Published

October 17, 2021

Word count

1,297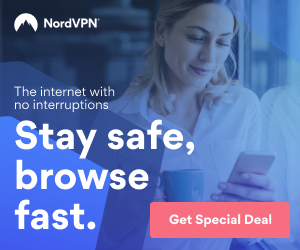 Colorado Everesting
Do you remember what you were doing on Labor Day weekend 2020? Maybe firing up the grill or shopping those Labor day sales? Well, one Colorado cyclist was clipping in, at 4:15 in the morning. John Wedeking was attempting to do what only 6,278 successors (at that time) in the world did, climb the elevation of 29,029 feet or Everesting. Now you might be thinking that Beulah, Colorado is a long way from Everest, and you couldn't be more right. But the Everesting challenge allows a person to run or bicycle, repeating the same path over and over again. The main rules that apply: it must be a done in a single attempt on anything that has vertical gain of any length, no sleeping, and you must climb the height of Everest. There is also no time limit and breaks for meals are permitted. So what exactly goes into training for and executing such a challenge? And what would drive someone to partake in this anyway?
Squeezed in between work schedules and on weekends, training started two months before on a road tucked away in some shade trees and dotted with houses of the local residents. Climbing 342 feet over an almost one mile (.9) stretch, John would train riding 3000 ft in 1 ½ hours to a longer 8 hour session climbing 13,000 feet, conditioning himself for the long haul. About 4 years ago, after riding almost 15,000 feet in a day, or the elevation of Mt. Everest base camp and higher than the height of any Colorado mountain, the idea of taking on the Everesting challenge lingered. That was until it took root during a conversation with his brother in law. "Mark encouraged me to visit the idea once again. The Everesting challenge was 'blowing up' with professional cyclist and I was nearing a milestone, my 50th birthday." John had trained at a few different locations, but settled on a short .9 mile stretch. What did the winning location have that others didn't? The biggest factor, light traffic. It also had more altitude gain, while providing more oxygen being at 7000 feet instead of 9000 feet. The shade trees gave some much needed relief during the hottest part of the day and a small parking area allowed for support group accommodations. Speaking of accommodations, there was an also an outhouse located near by. The only drawback was the chance of wildlife jumping out in front of you during the, sometimes, 55 mph descend. Deer, fox, and squirrels made an occasional appearance.
A week before hand, the amount of liquids and food were being calculated and bought. Of course good ol' fashion water topped the list, followed by Gatorade. A full 35 fluid ounces of fluids were drank ever hour. And what food keep this bicyclist fueled? The menu consisted of ham and turkey deli meats, bread, precooked bacon, watermelon sprinkled with salt, and an avocado spread. And let's not forget the homemade breakfast burritos, requested for both breakfast and dinner. A drop in the bucket compared to the 13,800 calories burned that day.
Of course, there's no Everesting on a bicycle without, well, a bicycle. John was well acquainted with his full carbon fiber Trek. "I've had it for 15 years and it was recently updated to get down to 16 lbs." When your riding up the same incline 86 times, the weight of the bike makes all the difference. With such an important role to play, it makes sense it would have it's own accessories. The GPS based Garmin bike computer kept track of everything from repetitions to calories burned to elevation gain. But more importantly, the information was uploaded to Strava, a social media site for athletes, and used by the organization Hells500, makers of the Everesting challenge, to verify the challenge was legitimate.
In addition, multiple and certain jerseys and clothing were selected for the temperature changes, keeping him comfortable and energized. The temperature swing that day was a good 40 degree Fahrenheit. Going from 50 to 90 makes you want to grab that cooler jersey or leg and arm warmers. And here you thought only award show hosts had wardrobe changes. And the final jersey worn had special significance to him. It featured a single mountain goat known for their strength and willingness to take on, what looks to be, an impossible challenge.
Now like any successful athlete completing a challenge, there is a team working their magic behind the scenes. Kit, his wife, prepared food and cooked up some breakfast burritos. While brother in law, Mark, served as a soigneur or assistant, being with John ever step of the way during the day of the challenge. And serve he did, getting more water, more Gatorade, making sandwiches, as well as dishing up encouragement with upbeat words and sometimes riding along. He was there to photograph and video as John crossed that last inch of a grueling, and some would say insane, challenge. "Not only did he motivate me to do the challenge, he provided the necessary support and I could not have accomplished it without him", John affirmed. Others had come along side John too. One of those was a long time fellow rider, Janet, who came later in the day. She showed up to ride "a few laps". They shared biking stories, distracting John from his aching legs and depleted energy. Eight hours and 12,800 feet later, Janet rode into the finish along side him.
Three hours past John's longest training time, noticeable signs of exhaustion began. Even with the shade trees, the heat of the day had taken its toll, resulting in a decreased appetite. "It's hard on an epic ride to consume enough calories to make up for what your burning." Sporadic breaks to eat some sandwiches, slices of salted watermelon, and precooked bacon here and there wasn't going to do the trick. He felt sick to his stomach. But he forced himself to eat and that was the best thing he could have done. "Obviously, larger, consistent feedings would have been ideal" he recalls. Now, refueled and with the sun setting, John felt more energized to see the challenge through. But how much longer was it going to take?
With a strong start at 4:15 am, an 8:00 p.m. finish time was predicted. But that time came and went. After climbing 20,000 feet, John pace slowed considerably. "Climbing became painfully slow," he said. With this being the longest riding time he has ever done, he was in uncharted territory. Also adding to the delayed finish was the miscalculation of how long his breaks were taking. He had estimated 2 hours max for breaks throughout, but they took twice that long. But at 12:15 am, the final push ended this 20 hour and 160 mile adventure. But, worry and exhaustion mixed with excitement when John realized on his second to last lap, his computer was showing low battery and about to give out. "I was so panicked. It would be terrible to know I did all that work and nothing to show for it." It was unknown if the battery did die if the data would have been saved. John admits that throughout the ride he wasn't always thinking straight and had forgotten to charge the computer with every break. As a backup, Mark had taken a quick photo of the data right before the computer was powered down. Luckily, the information was stored and able to be recovered.
Reflecting on the challenge, John beamed, "I was excited to accomplish a long term goal and join an elite group of bicyclists, those that have Everested."
What's next? "Possibly the 10k challenge, that is 32,808 feet. "I estimate another 2.5 hours for the additional 3779 feet." John said. Wow! As for me I think I'll take the bike out for a spin around the block. I'm feeling inspired!
Writing to educate, entertain, and encourage! I hope my audience finds my writings helpful and inspiring.
Article source:
https://articlebiz.com
This article has been viewed 758 times.
Rate article
This article has a 5 rating with 2 votes.
Article comments
There are no posted comments.