Classic Vs Vintage Modern Diamond Jewelry
Author

Jennifer Barkati

Published

September 24, 2021

Word count

713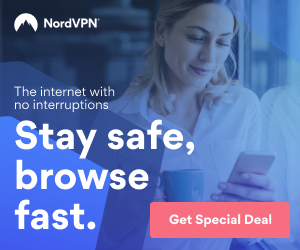 "Diamonds are a girl's best friend," is a saying known throughout the world. The adoration for diamonds is endless and timeless. From the era of kings and queens to now, people have indulged themselves in diamond and diamond-encrusted jewelry. The significance of this gem is unfaltering and everlasting and they will be dear to many people's hearts till the end of time.
Decades ago only the royalty or uber-rich could afford and flaunt diamond jewelry. For the rest of the masses, they could only dream of touching such otherworldly sparkle, let alone own it. However, with industrialization and globalization, the gap between rich and poor has significantly reduced . This has made owning diamond jewelry more accessible to people. With tons of disposable income and numerous choices in the market, it has become confusing to decide what to buy. Most don't even know what the different categories of jewelry are.
So to make this vast market a little less intimidating and a bit more comprehensible let's take up the topic of classic and vintage modern diamond Jewelry.
What is classic modern diamond Jewelry?
A classic modern diamond Jewelry is a contemporary piece of Jewelry that is made, keeping in mind various classic designs. Classic designs are something that never goes out of style. It can be both antique or vintage.
Their relevance has stood the test of time. A simple way to describe it will be, the designs that our mothers and grandmother wore. And we can also wear them for an outing without looking outdated. They say you can never go wrong with classics, it is the safe choice. But it doesn't mean it is boring. They are both essential and elegant. Some examples of classic modern diamond Jewelry are chandelier earrings, pendant necklaces, drop earrings etc.
What is Vintage Modern Diamond Jewelry?
Vintage modern diamond jewelry on the other hand is made in a way to imitate vintage designs. Jewelers take inspiration from a diverse range of vintage designs. They then incorporate them into modern pieces of jewelry. Before we go further, let's understand the meaning of vintage. The word originated in the vineyard describing wine bottles. People often interchange it with old/antique or even classic by mistake. But, the word vintage mostly indicates a high-quality piece from a previous time frame. Modern vintage means jewelry created in that style, not of similar material. Examples of it can be endless from Victorian to Georgian to Art Nouveau designs, etc.
Pros and cons of classic modern diamond jewelry
Pros
They are timeless yet simple and beautiful
people can wear and style them with almost any outfit
These diamond jewelry are perfect for every day and don't need to be reserved only for special occasions.
Money won't be a huge deciding factor as they come in both high end and affordable prices
As mentioned before, you can't go wrong with these. No matter the piece or the event or the outfit, they go with everything and everywhere and still make you look sophisticated
Cons
Even though they come at affordable prices, they often end up looking tacky and tasteless, so to get the right dazzling effect you need to invest in good quality items.
They might look too simplistic during certain events if not paired and styled with proper attire.
Pros and cons of Vintage Modern Diamond Jewelry
Pros
They can glam up a simple outfit and make the overall look a masterpiece
They are ideal for posh parties and events and will make you talk of that event.
Since it is vintage styled, they already stand out, so no need to wear a lot of jewelry to get a desirable look
They provoke a feeling of ancient history and a long lost time
You get to be fashion-forward because fashionistas adore vintage styles.
Cons
They are not actual vintage jewelry but just designed in that way. So it doesn't have any historical value but just a pretence.
They are not eco-friendly as they are mass-produced.
Diamond jewelry has been here for a very long time. And they will continue to do so. With time their styles and designs will change further. So hopefully, this article has at least helped you understand a small part of every growing and evolving diamond jewelry market.
Hi! This is Jennifer Barkati, an avid fashion and jewelry blogger, where I guide readers about some of the best online gold and diamond jewelry brands in LA. Let's get on board with me on this stylish voyage. I generally post about the trends popping up in the fine and fashion jewelry industry and how online platforms give us 100% safety to shop without any risk of contamination. (Ounce of Salt Jewelry)
Article source:
https://articlebiz.com
This article has been viewed 846 times.
Rate article
This article has a 2 rating with 1 vote.
Article comments
There are no posted comments.