Why Marketers Should Use WordPress Themes?
Business → Marketing & Advertising
Author

Salma Kayal

Published

September 23, 2021

Word count

1,089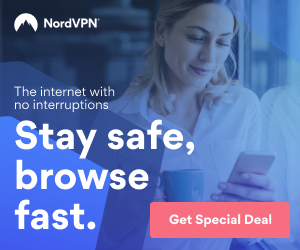 WordPress themes are not new to the online world. This open-source platform has been used for some years by bloggers, designers, and anyone who enjoys the flexibility offered by this free software. However, WordPress is much more than a blog platform. It is one of the most popular ways to promote a business on the web. Here are some of the top reasons why marketers should use WordPress themes for their websites:
WordPress themes are very easy to use. There is no need for any technical knowledge or coding skills to create a website using WordPress. All that is needed is a bit of research and some creativity to put together the look and feel of the perfect website. In addition, the various options provided by WordPress make it easy for a marketer to be creative and have an idea about how to promote his or her products.
WordPress themes provide a great number of possibilities. If a marketer wants to promote a particular product, he or she can search through themes that are built to highlight the best features of that product. As a result, the marketer will only be required to focus on the content and the design of the website rather than the product itself.
WordPress themes are affordable. Unlike many online businesses, WordPress comes completely free of charge. Furthermore, there are numerous free themes available. Because these sites are maintained and developed by bloggers themselves, they are often considered one of the cheapest ways to get a site designed and launched. This means that marketers should use WordPress themes for their websites to save money and to ensure that their sites are constantly being updated with fresh content.
The WordPress theme offers a wide range of functionality. A typical theme will offer several different options when it comes to styling the website. These include colors and fonts. In addition, the theme may also allow the use of a plug-in for additional functionality such as product reviews and customer management. A great deal of time can also be saved because WordPress offers plug-in development, which means that marketers no longer need to hire someone to write product reviews and manage customer accounts.
The WordPress dashboard is user-friendly and allows marketers to quickly and easily change products, change prices, and display information about their products. There is also a lot of room for customization. Marketers can easily create and change their domain names and alter the structure of their URLs. They can also easily set up email campaigns that will send out bulk messages to their subscribers and track the effectiveness of each campaign.
The downside to using WordPress themes is that they can be difficult to customize. Many WordPress themes are designed with default formats, which makes it difficult for a business to customize its graphics so that it fits with its product's branding. This is especially true for businesses that focus on a specific product or niche market. In addition, these themes are not compatible with every plug-in available.
Benefits of Using WordPress For Your Business
Are you looking for WordPress themes? If you are, then there are many WordPress themes benefits for business owners that you should know about. WordPress is a platform that is used by millions of people to create websites. If you want to build your website or start a blog for your business, then you will need to learn about WordPress and how it can benefit you. This article will touch on some of the best WordPress benefits for business owners so you can make the right decision when it comes to choosing a WordPress theme.
One of the main WordPress benefits for business owners is that it is very easy to use. Even someone who is not very computer savvy can use the WordPress platform to get a website up and running. Many people use WordPress because it is very user-friendly. Once you learn the basic tools of WordPress, building a website becomes very simple. You do not have to worry about creating the content, setting up the layout, or adding any extra graphics because it is built for you.
Another benefit of WordPress is that building a website with it is free. There are many different premium themes available on the WordPress marketplace but most blogs and websites are built with WordPress. This means that you do not have to pay any money to update your blog or build an attractive site. There are no membership costs and you can update your blogs whenever you want to.
Another benefit of WordPress is that it is very flexible. There are different blog templates available and you can personalize them to fit your personality and your lifestyle. You can choose different colors and different fonts. You can also change the functionality of your blog. This means that you can add new products, videos, links, polls, comments, and anything else you can think of. All of these things can be changed once you have installed a theme on your website.
The third benefit of WordPress is that you can easily publish your content. Since most blogs create pages based upon keywords, publishing your content on a search engine will be very easy. Search engines love simple content and they love websites that are easy to navigate. That is why publishing your content to your website can benefit you in many ways. It will be easy for other webmasters to find your content and publish it on their sites. Publishing your content on your website will also benefit you because it will create backlinks to your websites and blogs.
The fourth benefit of WordPress is that blogging is easy to set up. Once you have installed a theme, it is easy to start creating blogs. You can use any language, platform that you wish to use in the creation of your blogs. There are thousands of different WordPress themes available so it is easy to create the perfect blogs for your target audience.
The fifth benefit of WordPress is that your content can be instantly published online. WordPress can publish your blog or website immediately after publishing it on your server. This benefit is huge for most business owners because most business owners prefer to quickly publish content to their websites. WordPress can publish the content right away so you do not have to wait. This instantly creates traffic to your site. This benefit will benefit you as well because you will be able to drive more targeted traffic to your site.
This article has been viewed 697 times.
Rate article
This article has a 5 rating with 1 vote.
Article comments
There are no posted comments.