5 Key Practices for Immigration Compliance
Author

Tj Ser

Published

October 25, 2021

Word count

687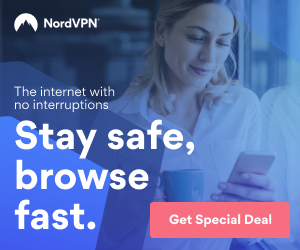 5 Key Practices for immigration compliance
Know the rules and procedures.
Start by knowing the rules that apply to recruiting and employing temporary foreign workers - or at least know where to find them.
Principal sources of law and regulatory bodies. The main sources of laws and rules governing the hiring and employment of temporary foreign workers in Australia are:
The Department of Home Affairs
The Federal Register of Legislation
Australian Border Force
Key rules and procedures: Many rules apply when an Australian employer wishes to employ one or more temporary foreign workers. Three of the most important are:
Work permits:
A work visa (also known as a "work permit" in some countries) is the basic immigration tool that allows "foreign nationals" (people who are not Australian citizens or "permanent residents") in Australia to work as a temporary foreign worker. Home affairs prohibits a foreign national from entering Australia to "work" without prior authorization. When it comes to determining whether a foreign national enters Australia for the purpose of "working" - and therefore requiring a work permit – Home Affairs focuses on the activities of the individual rather than on how he (or anyone else, including potential employers) categorizes the arrangement. Home Affairs defines "work" as an activity: for which wages are paid or commissions are earned; or compete directly with the activities of an Australian citizen or permanent resident in the Australian labour market. So, for example, a foreign national that an Australian organization might call "volunteer" simply because they are not paid is most likely (and probably is) "working" in the sense of Home Affairs if "the work is normally paid, and therefore requires a work permit".
Consistently review the work permit:
An important part of the due diligence process is the review of the foreign worker's temporary work permit, focusing on the following key fields to confirm that they are complete and correct:
Employee's name (currently last name and first name(s).
Employee "Personal Data" (currently date of birth, gender, country of birth and nationality, and travel document number, such as passport).
Date of expiry of the work permit.
Name and location of employer.
Worker's profession.
Any other note, comment, or condition (for example, prohibition to work in the medical field, obligation to maintain health insurance while in Australia etc).
Conduct a labour market impact assessment (LMIA) or an online job posting assessment.
Due diligence also involves reviewing the LMIA or online job posting, as appropriate and when necessary, both for accuracy and consistency between it and the temporary foreign worker's work permit Time:
Labour contract.
Actual working conditions (such as wages, benefits, working hours, job description and duties, work location, etc.).
Review the employment contract.
It is good practice for all employers to use a properly drafted and executed written employment contract. The same goes for temporary foreign workers. Due diligence includes reviewing the employment contract to ensure its terms comply with the LMIA or online job posting, if applicable, including the following key terms:
Cash salary .
Benefits.
Working hours.
Job Description.
Tasks and places of work.
Make and maintain complete and accurate records (and keep them handy).
Requiring employers to keep records on temporary foreign workers for seven years - and Home Affairs' right to conduct random audits on those records - means employers must prepare; and although temporary foreign employers under an open work permit are not subject to this record keeping requirement and audit power, it is still a good practice:
Record. Create and maintain an up-to-date, well-organized and easily accessible file for each worker containing a copy of their respective immigration work visa, LMIA or online letter of offer (if applicable), employment contract, timesheet, passport and employment file. Review all business records, including all payroll records and timesheets.
Alternatively, organisations can purchase a product that makes meeting the compliance requirements simple. Complize is a Saas platform designed to enable organisations to manage immigration compliance, increase organisational knowledge and reduce risk. Content is developed and designed by immigration law firm, Hammond Taylor, and the IT systems are managed by Complize, an Australian IT firm.
Contact us now to arrange a free demonstration.
This article has been viewed 773 times.
Rate article
This article has a 5 rating with 1 vote.
Article comments
There are no posted comments.