5 Essential Jewelry Items Every Man Need
Author

Jennifer Barkati

Published

September 30, 2021

Word count

787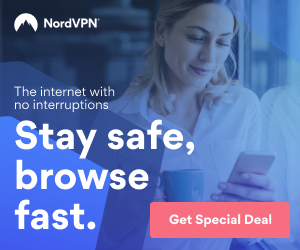 It is difficult to talk about men's jewelry as the options are so vastly limited. Gone are the days when men used to wear jewelry as extravagant and flashy as women. The royal men from various countries, be it Europe or Asia used to adorn themselves with heavy stone inlaid necklaces, beautifully designed wrist cuffs to even dangling earrings. The more they wore, the more it spoke of their wealth, status and prestige. Jewelry signified the epitome of supremacy and power in that generation.
Now, not so much. Sure having fine expensive jewelry still indicates wealth and status, men don't get to flaunt them anymore. The ostentatious nature of owning and wearing jewelry for men has been dialed down from a 10 to a 3. Now, it is more about being sleek and minimalistic when it comes to men's jewelry.
To maintain that sleek and minimalistic style, every man needs these 5 essential pieces of jewelry, and we are gonna tell you what they are.
Before we do that, here are some general rules that every man should follow, when it comes to jewelry
Always have a different set of jewelry be it a watch or a chain for casual and professional wear.
Don't mix and match different metals.
Always keep it simple.
Watch
Let's get the obvious out of the way first. Almost every man wears a watch even in a day and age where they don't need to. Watches like many other things have evolved and now their function is more to add style and flair to a person. The more lavish and decorated the watch the more points it gains in the impressive meter. They are now considered a piece of jewelry or accessory instead of a machine, that's sole function was to tell you the time. So to add that bold pinch of suavity in your everyday life, get a watch or two. Get one for everyday use and another for special occasions. Make sure the dressier watch has a polish, shine and panache that makes you look more mature and professional.
Chains
Men have stopped wearing exuberant neckpieces, but necklaces or chains have remained one of the main essential pieces of men's jewelry. They are an elegant addition to a man's accessory and are versatile enough for any event, be it professional or casual. Tennis necklace mens are brilliant for an outdoor event. Of course, make sure you don't go for a gaudy, loud chain for a professional event. They are the perfect piece to play with your personality.
Bracelets
Throughout time bracelets have remained a classic for men's jewelry. From blue and white-collar workers to gangsters everyone wears them to complement their outfit and bring an edge to their personality. So keep in mind to always have several bracelets to match with your day's attire and bring forth a sense of dashing masculinity.
Rings
Rings are one of the most popular items when it comes to men's jewelry. Wedding bands and rings aside, they also come in various designs, shapes and styles. One of them being signet rings, which previously were exclusive to only men. These rings make it possible to have that personal touch in jewelry. They have initials or a coat of arms as engravings. So make sure to have a signet ring specially made for you, but also have other varieties for work and personal occasions just like a rose gold mens ring. Let these beautiful pieces of jewelry balance the tantalizing rough edges of your hand.
Cufflinks
Who can forget cufflinks when it comes to men's jewelry? They are the essence of that sensual polished look. Adorning them gives you an edge and finesse unlike anything else. It is mind-boggling to think that such a petite little thing can have such a formidable fashion stance. But, they do, as they have the power to class up any outfit of your choice. Be it office attire or an evening party garb they should always be your first choice of accessory. A simple pair of solid silver or gold cufflinks are perfect for professional events but bling it up with gemstones or other similar materials to bring that extra pop of color to an after hour party.
Sometimes it can get a bit scary and confusing to think about jewelry especially if you are a man. Is it acceptable or not acceptable? Will I look trashy? Or will I look tacky? but we are here to tell you, no matter what, these 5 pieces of jewelry will always make you stand out and help you spawn both charisma and style. Be it a rose gold mens ring or a diamond cufflink, take our advice and begin your shopping spree to get these essentials.
Hi! This is Jennifer Barkati, an avid fashion and jewelry blogger, where I guide readers about some of the best online gold and diamond jewelry brands in LA. Let's get on board with me on this stylish voyage. I generally post about the trends popping up in the fine and fashion jewelry industry and how online platforms give us 100% safety to shop without any risk of contamination. (Gamzo & Co.)
Article source:
https://articlebiz.com
This article has been viewed 1,069 times.
Article comments
There are no posted comments.