5 companies with environmental responsibility
Author

Gustavo Copelmayer

Published

November 2, 2021

Word count

438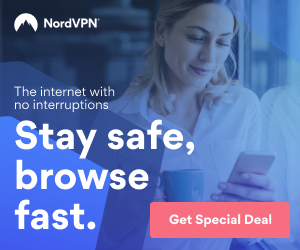 5 companies with environmental responsibility
By Gustavo Copelmayer
In response to climate change, companies that want to be successful should not only think about the economic benefits. It is vital that they take responsibility for environmental care and employ actions that allow them to be more environmentally friendly.
Here is a list of companies that, in addition to being successful, perhaps you did not know that they are taking important steps in their environmental policy:
Telefónica: This company has taken key initiatives in environmental care. In 2020 it was recognized as a leading company due to its policy towards climate change and has been for seven years in a row on List A of companies that control its environmental impact. Telefónica has more than 1000 energy use projects and, despite its growth, its energy consumption has remained stable in the last ten years.
Heineken: This brewery has the highest certification in sustainable crops worldwide and three out of four of its beer bottles come from these crops. In addition, it has among its goals to reach the year 2040 as a carbon neutral company by reducing the emissions that are produced in the crops of its raw materials.
Colgate-Palmolive: Although this company ranked 8th in plastic polluting companies in 2019, it recently committed to reducing the volume of its plastic packaging by exactly one third. The long-term goal is to use 100% fully recyclable plastic in all its products. Another of its objectives is to use 100% renewable energy in its operations through the purchase of ecological energy and the use of solar fields.
Visa: The finance company has achieved its goal of using 100% renewable energy, using eco-friendly energy sources such as solar or wind. This company has made significant local investments in electricity in places where they have large facilities. With this achievement, Visa has reduced the emission of greenhouse gases by 90% in all its operations.
Seat: This car factory has also demonstrated its commitment to climate change and has reduced the environmental impact of its plants by 34%. It has developed a photocatalytic pavement that decontaminates the air by 40% through a chemical reaction that eliminates pollutants and bacteria. It also has the largest solar power plant in Europe in the automotive industry, reducing carbon emissions by 63%.
As we can see, these and many other companies have assumed a leading role in sustainable development. They have understood that customers are not only looking for good service, but also want to be sure that the products they consume are made by companies aware of their responsibility in caring for the environment.
Our environment needs everyone, and companies cannot be left behind in this work.
An effective leader who cares about people and is focused on re-establishing the natural balance of our environment. "How satisfying to know that our decision to preserve and protect our planet, plays an important role in helping humanity face the challenges generated by climate change that we are currently facing."
Article source:
https://articlebiz.com
This article has been viewed 910 times.
Rate article
This article has a 2 rating with 1 vote.
Article comments
There are no posted comments.