Top Engagement Ring Trends To Know for 2021
Author

Jennifer Barkati

Published

October 12, 2021

Word count

928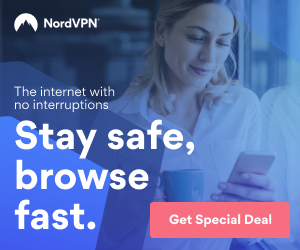 Did you know that according to much statistical data, December is the month when most engagement takes place? Oh and guess what? December is just around the corner. With that, it is imperative that you know about the topmost engagement ring trends of 2021.
Recent years have revealed that no matter the problems and hardships life throws at us, be it an extremely deadly pandemic or growing consequences of climate change, love will persevere through it all. And what is the ultimate token of love, if not a gorgeous engagement ring? like a floating diamonds engagement ring. Oh! absolutely resplendent!
Engagement rings are not only a symbol of love. But they are also a huge part of our unique, individual style and fashion. It is the ring that stays with us forever. And reminds us every day of the love and adoration for our partner. So, we must pick the one which speaks to us the most and showcases our unique relationships. While also being on point with the latest trend.
So whether you already have an idea in your mind of the perfect ring, or you and your partner are just about to start browsing for that glittering symbol of affection. Let us give you an idea of the latest crop of engagement rings and what they have to offer.
All the Classics
Let's start off with the classics and get them out of the way before we move on to the eccentric ones. If you are thinking about how classic designs can be trendy? Well, the thing is, they are classic and that means they never go out of style. No matter the year or the trend people always covet the austerity of classic designs. From simple round or oval solitaire rings to cushion cut diamond rings to luxurious emerald cut rings they continue to stay in popularity. The good thing about these diamond engagement rings is that they make you feel safe and secure. But they also bring in drama and pizzazz.
Alternative Rings
Now, let's go to the polar opposite and bring up the alternative choices and trends swivelling around in the engagement ring market. Engagement rings with unusual gems or unconventional designs have gained a huge amount of fashionableness in recent times. Now, some of you might be thinking, Why go for alternative engagement ring trends? Why, if they are just trends and will go away after some time, whereas the ring won't? And guess what! You are not wrong at all.
However, More and more couples are now searching for something unique and innovative instead of doing the same old thing and going for the same old designs. Sure, classic designs are safe and timeless, but alternative engagement rings give a chance to express individual style. It offers to be a physical manifestation that tells the couple's unique story. From hidden personal engraved messages to gems that embodies the relationship, alternative engagement rings offer it all.
All About Bands
The Covid 19 pandemic has taught people the value of money and how to manage it. Spending habits have changed everywhere as people's disposable income has gone down vastly due to the economic slowdown. With this, newly minted couples are giving more thought to saving money for their future instead of splurging to their heart's content. And one of the ways they are thinking to save money is by combining engagement rings and wedding bands. This thought process has given rise to the trend of band style engagement rings that can be doubled as wedding bands. Gold bands with halfway glinting paved diamond settings and emerald eternity diamond rings are some of the examples that have propelled this trend to extreme popularity.
3 Stones or of the Side Stones
3 stones or off-centre stone engagement rings bring in all the bling from traditional engagement rings but with a modern twist, and people have gone absolutely gaga over this union of old and new. Fashion-forward brides are choosing tried-and-true styles like three stone engagement rings but they are giving it a twist by choosing different cut diamonds or alternative gems. On the other hand, offset stone rings with their unconventional and mesmerising designs have completely set off the cool meter for stylish brides. A floating diamonds engagement ring or offset stone rings with an open front is both whimsical yet fabulous.
Designed Like Heirlooms
For many, engagement rings are not only the ring for their entire lifetime, it is also something that can be passed on to the next generation. The very reason why many want to go for designs inspired by heirloom pieces. Now why suddenly this trend has taken over the engagement ring market can be anyone's guess. But, if you want a ring that will connect your love story with nostalgic vintage details that you will be able to share with your future kids then you should definitely get on this trend train. A small tip, old European cuts make the perfect heirloom pieces. But don't forget to add something extra to it, to create your own tradition and legacy.
These uber sparkly or simply elegant engagement rings will surely bring you happiness and comfort in the coming days. As long as you select the one which sings along with the rhythm of your heart. So, go out to a shop or better yet switch on your computer and start browsing engagement rings that match up with these trends but also match up with your unique love story. So, if you have a fun but serene relationship, definitely go for a floating diamonds engagement ring.
Hi! This is Jennifer Barkati, an avid fashion and jewelry blogger, where I guide readers about some of the best online gold and diamond jewelry brands in LA. Let's get on board with me on this stylish voyage. I generally post about the trends popping up in the fine and fashion jewelry industry and how online platforms give us 100% safety to shop without any risk of contamination. (Ounce of salt jewelry)
Article source:
https://articlebiz.com
This article has been viewed 954 times.
Rate article
This article has a 4 rating with 2 votes.
Article comments
There are no posted comments.