Adapt and Adjust. Talent Retention Strategies in the Times of the Great Resignation
Author

Juliet Shambi

Published

October 13, 2021

Word count

1,050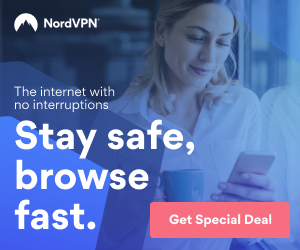 The phenomenon of people leaving their jobs or switching their positions in the last few months has been referred to as the "Great Resignation." The pandemic is seen as a great accelerator of what would be in motion. Employees who were questioning their moves are now taking this more seriously and offering in their resignation letters.
This trend has been a great inflection point in the job market, where the employees have so much power and have created the demand for higher turnover. The employees are taking more control of their lives and seeking new roles that they consider people-centered and have their interests at heart.
Several studies have all indicated that the working population is thinking about a job change. A Microsoft survey says that 41% of workers are thinking about quitting their jobs (AON, 2021). A new Gallup study found that 48% of the American working population was actively searching for a job or new opportunities (Gandhi, 2021).
Pandemic Pent up Demand
Several factors are attributed to the Great Resignation.
The pandemic era has forced many employees to re-evaluate their goals and establish what they want. Employees have had a chance to re-evaluate what is important for them. Knowing what they want and how to do it is an excellent opener for the great resignation. They plan out the risks of moving from one company to another while still keeping an eye on their career advancement.
People are looking for new opportunities that will offer more flexibility than what they have at their current job. The pandemic also accelerated the demand for new areas of interest and technological developments.
The prospect of remote work may have alienated some people who thrive on constant communication with their colleagues. Some may want to check off their ideas with their managers and communicate face to face. On the other hand, some employees embraced remote working and would like to continue with the flexibility be to be able to attend to other issues happening in their lives. Some may have found the opportunity to move to lower-cost locations.
Employees wanting to quit are also driven by factors like burnout, financial concerns, mental health safety issues, craving more stability, or a greater need for work-life balance.
Reversing the Cycle
It is evident that employees have gained confidence and assessed their risks. They are seeking more control of their lives and searching for a life-work balance. The pandemic has been a point of inflection, consideration of the future, and for many employees, a reset button.
As noted before, employee expectations are changing. Money as a reward is no longer an only motivator for retention. Higher rewards will not automatically translate into keeping the top talent. Employers, therefore, need to rethink and develop a redefined way to retain the talent workforce.
According to Gandhi (2021), workers in all job categories, from customer-facing service roles to highly professional positions, are actively or passively job hunting at roughly the same rate.
Unfortunately, most employees are not engaged or are actively disengaged, leading to lost productivity for the company. Management will need to define productivity more broadly and include more collaboration to drive up employee engagement. While redefining your employees' learning and well-being curve, it is imperative to consider some strategies that you could implement to motivate and retain your employees.
Engagement and Retention Strategies
Here are some retention strategies that would fix workers' disengagement.
Use data efficiently and effectively. Examine what the factors that are driving and retention are. Engaged employees, struggling employees, cost to training and retain those employees.

Identify opportunities in your company that will motivate your team. Some top talent may need reminding that the company is catering to their needs, whether monetary or otherwise, to give them a sense of purpose and security in their job.

Find out what employees really think about your company. You may be offering them salaries that are commensurate with the industry standards, but their perceptions may differ. Employee recognition will make them feel part of the organization. Establish what they think and communicate clearly to the team (Lawton, 2020).

Define your culture. Do the employees see transparency in the company? How is communication done? Do employees feel that they are cared for? What is the relationship between management and the employees? All these factors will highlight the culture of your organization and how you attract and retain talent.

Communicate effectively. Communication breakdown may lead to workers performing poorly. It is crucial to change any perception of misunderstood employees by listening to them, sharing, and providing feedback. When they perceive that the communication lines are open, employees increase their trust levels.

Organizational leadership ought to increase its efforts to support the workers. Is the company leadership and management out of touch with the workforce concerns? Are they offering options such as paid paternity leave or other employee perks?

Reconsider remote working or a hybrid format of working. Many employees will welcome the opportunity to work from home whenever this option is available.

Re-evaluate the value that the company is offering its employees.

Expand your hiring scope to include hiring across geographies and different backgrounds. Expand the use of technology throughout the organization. Technology has been a critical driver to other areas of growth for companies.

Assess the learning opportunities that are available in your organization. Increase the likelihood of your employees taking up new skills and upskilling to handle new challenges.
Organization's Opportunity for the Future
Both the organization leadership and the employees should use this chance of the Great Resignation to strategize how they work, where they work, and how work fits into their lives.
Because of the competition to retain the best talent, the whole work landscape will have shifted to a more inclusive human-centered work world. Organizations that take the lead in the shift will leap bounds in the future (KForce, 2021).
References
AON. (2021, August 25). The Great Resignation? Retaining Talent in a Job-Hopping World. Retrieved from /theonebrief.com: https://theonebrief.com/the-great-resignation-retaining-talent-in-a-job-hopping-world/
Gandhi, V. (2021, July 22). The 'Great Resignation' Is Really the 'Great Discontent'. Retrieved from /www.gallup.com: https://www.gallup.com/workplace/351545/great-resignation-really-great-discontent.aspx
KForce. (2021). The Great Opportunity. Retrieved from www.kforce.com: https://www.kforce.com/articles/the-great-opportunity/
Lawton, G. (2020, August 2). strategies to increase employee engagement and retention. Retrieved from searchhrsoftware.techtarget.com: https://searchhrsoftware.techtarget.com/feature/Nine-strategies-to-increase-employee-engagement-and-retention
Juliet is a HR Technology consultant. She supports organizations in their digital HR transformation journey
Article source:
https://articlebiz.com
This article has been viewed 1,157 times.
Article comments
There are no posted comments.