The Pros And Cons Of Building A House Versus Buying An Existing House
Author

Mike Blake

Published

November 10, 2021

Word count

823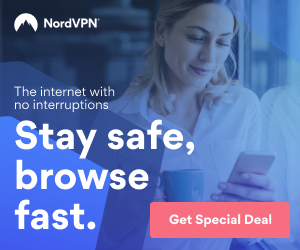 When it comes to buying versus building a house in Dallas, TX, everyone has their reasons for preferring either. In the end, everything comes down to what is best for you. However, many individuals are still confused about the two options, and the best advice any great Dallas custom home builder would give them, it to consider the cost of building a house vs the cost of buying one, as well as other aspects that can be significant.
Vacant land is not commonly found in inner-city regions such as Dallas, which is one of the reasons why many individuals prefer to acquire an established property. An established home may also already include a garden and even a swimming pool, but keep in mind that the house was originally designed for someone else, not for you and your family to create your own memories. For individuals who are looking to start anew with their own families, an existing house will feel "lived-in".
If you are in a hurry, purchasing an existing home is also a faster process than having one built by a Dallas custom home builder. When looking into established properties, you may also compare pricing and hunt for the best offer when applying for a mortgage or bank loan, but this process is not without complications.
The home you are considering purchasing may be in an older building that is insufficiently energy efficient. The truth is that it may not be well-suited to today's technologically advanced world at all. This could imply that you will need to have some improvements made to bring the home up to code. Depending on the extent of the renovations, you may wind up having to build a new home regardless.
What are the advantages of having a new house build by Dallas custom home builders?
There are numerous advantages to having a house custom-built, one of which is that you may design a modern home that is technologically advanced and more energy-efficient. You can build a home to your own specifications, including interior design, and a new home will require less maintenance.
The satisfaction of knowing that you and your family will be the first to live in the house cannot be matched to moving into an existing home. There is also less competition when purchasing a parcel of land and building a home on it than when purchasing an existing property.
The design and build of your new house, with the help of a Dallas custom home builder, of course, will increase your sense of ownership. The stories you will be able to share with your grandchildren one day would be more real and filled with nostalgia, and you will be more passionate about those stories since you were a part of the process.
What other aspects should I take into consideration when opting to have my house custom-built?
If you decide to build a new home from the ground up and need funds, you will still need to apply for a construction loan from a money lender or bank, if you do not have a backup financial plan in place. The procedure is identical to that of applying for a mortgage, with the exception (in most situations) that the funds are paid to the Dallas custom home builder, and the bank may withhold the final payment until construction is completed.
Building a new home takes months and can be fraught with delays and issues if you don't make the right decision in terms of your Dallas custom home builder. You should also be fully aware of all costs upfront because you may need to temporarily live in and pay for another house while your new home is being built.
It should come as no surprise that building a new house is going to be more expensive, but when compared to buying an existing property in which another family has lived and the potential alterations and upgrades you will probably want to make, it is definitely worthwhile to build a new house.
However, as previously stated, the decision is always a personal one, but in the long term, a custom-built house might save you a significant amount of money by removing the need for restorations, repairs, and upkeep.
About us
Mike Blake Custom Homes is a multi-award-winning home designer- and home builder company, based in Texas (USA). Serving various states including among others Dallas, Pittsburg, Winnsboro, Royse City, Fate, Texas, and surrounding areas, they build free from home estimates and design consultation. They take pride in regularly educating customers about good construction science, as well as building high-quality homes. As a reputable company, they are known throughout Texas for the quality of the homes they design, build and deliver to their clients. Their website contains a comprehensive catalog of homes, and information relating to free estimates, smart energy homes, mid-market and luxury homes and so much more. Find them on https://mikeblakehomes.com.
At Mike Blake Custom Homes, we maintain active relationships with industry experts, ranging from trending ideas and concepts to maintaining the most current knowledge on energy efficiency construction. Mike Blake Custom Homes assigns one of our expert construction managers to your project as a means of keeping you updated and informed throughout all stages of building. Visit https://mikeblakehomes.com/.
Article source:
https://articlebiz.com
This article has been viewed 601 times.
Rate article
This article has a 1 rating with 1 vote.
Article comments
There are no posted comments.