Magento eCommerce Development Trends in 2022
Author

Vahe Abelyan

Published

November 29, 2021

Word count

932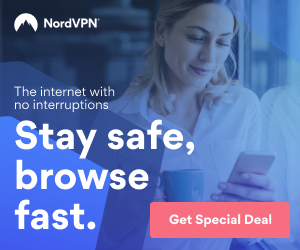 Magento is an open-source eCommerce platform that has aided online retailers in growing and providing a consistent shopping experience for their customers. Magento's features are highly useful to your organization. If you truly want to have a leg up on your competition, you should be informed of any recent or forthcoming Magento development trends.
Here's a look at some of the top Magento development trends for 2022 that will help you connect with your customers.
Voice Searches
Voice search has aided in the advancement of the eCommerce sector by allowing users and consumers to search for products without having to utter a single word. Voice search is a function that allows compatible devices to accept voice searches from users, recognize the language in which the question was asked, and deliver the required result. Various voice-activated assistants, such as Siri, Alexa, and Google Home, now dominate the market. Customers may use voice input techniques to ask questions or search for products with these voice operating assistants. The voice assistants will respond to the inquiry-based on the keywords provided in the query.
The Magento 2 extension now has a voice search capability, allowing online store owners to integrate it into their sites and avoid losing potential and present customers.
Responsive Web Design
The user interface of your website accounts for around 94% of initial impressions. As a result, having an adaptable web design that works on a variety of devices is critical.
You can remain ahead of the curve with responsive design. As the demand for media-rich mobile internet and applications grows, numerous key issues must be addressed, including development and maintenance costs, search engine exposure, and improved conversion rates. All stakeholders will benefit from these aspects paired with a unified approach to design.
With tablet sales and smartphone device use on the rise, responsive design is essential for staying ahead of the competition and gaining market share; content consumption on mobile devices will only grow as the year continues.
Progressive Web App (PWA)
One of the most popular Magento development trends is Magento PWA. This is a suite of developer tools for Magento 2 store owners who want to convert their conventional Magento 2 websites into Progressive Web Apps.
What exactly is a PWA? It's a website that's been converted into a native mobile application, and it's the ideal way to offer mobile clients. For having a lead eCommerce platform in the market hire a professional Magento PWA development companies that build PWA eCommerce Stores based on Magento 2 eCommerce platform. With PWA, the shopping experience is intended to be consistent across all devices. When paired with the app-like interface features of Progressive Web Apps, as well as the speed and snappiness enabled by the use of cutting-edge web technology, Magento PWA is undeniably the future of shopping.
Push Notifications
You can't deny the power of push notifications in enticing clients to your eCommerce website, especially because they have a 90% greater open rate. Sending out simple push notifications to your consumers makes notifying them about your offers, discounts, and promotions much easier.
Because eCommerce is such a competitive business, online store operators must focus more on providing customers with individualized experiences. Magento eCommerce businesses can assist you in creating personalized discounts and coupons to attract your target market. You can also get assistance from Magento web development firms that specialize in Magento services to ensure that you are giving the finest customized experiences to your users. These businesses may assist you with ideas such as sending SMS or emails to consumers depending on their purchasing habits, or delivering information about women's perfume offers to female customers through SMS, among other things. You may also utilize Magento theme development services to give your consumers an unrivaled shopping experience while also achieving your business objectives.
Social Media Integration
We all know how important the social media platform is in promoting and marketing your eCommerce business, and social media is a strong digital marketing approach. People are now spending a significant amount of time on social media platforms, making it an excellent location to advertise and sell items in order to increase brand exposure and recognition. Also, in response to market demand, prominent social media platforms such as Instagram and Facebook are offering marketing packages to assist businesses in increasing sales and ROI.
AR/VR
Customers' online shopping habits are shifting as a result of AR and VR. Customers may virtually test items using AR and VR. On the other side, it enables eCommerce companies to reach out to new customers.
One of the most cutting-edge Magento developments is the use of augmented reality to create eCommerce platforms.
You may see your items in various dimensions by incorporating these technologies. Users may also try things out digitally before purchasing, allowing them to make a better-educated decision.
Live Streaming
In the mid-2010s, influencers in China began utilizing live streaming applications to give their fans guided tours of shops in the United States and Europe. It has now grown into dedicated streams for showcasing items, and China's market is currently worth $66 billion.
Facebook, Instagram, and YouTube all provide live video capabilities that you can use to show off and demonstrate your items if you want to join in on the trend.
In 2022, live streaming will be the most popular Magento eCommerce development trend. This is the most popular feature, and it is presently the most important aspect of eCommerce marketing. The relevance of live streaming has risen dramatically in the digital age as people's interest in webinars and live sessions has grown. Both the shop owner and the consumers benefit from live broadcasting.
Vahe is a web/eCommerce developer, personal writer, and CEO of Yereone.com company. He has more than 7 years of experience and deep knowledge in the eCommerce field and helped many business owners to create, manage, sell online businesses and achieve big successes.
Article source:
https://articlebiz.com
This article has been viewed 1,075 times.
Article comments
There are no posted comments.