Best Holiday Gift Ideas for Men
Author

Jennifer Barkati

Published

November 7, 2021

Word count

749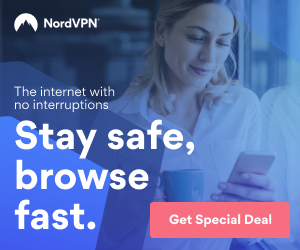 Do you need some gift suggestions for the man in your life? Do you want to buy something spectacular this holiday to make him truly feel special? Well! There's no need to look any further because we're here to help you.
While there could be a great selection of jewelry gifts available for ladies, finding attractive stuff for men can be a challenge. But fret not, because there are plenty of options available for you to choose from. For example, say quality fine jewelry. They are not only a long-lasting gift that expresses deep emotion but may also be a very fashionable option.
But before you start your hunt for his holiday gift, consider the following three things.
What is his personal style? Is he serious or lighthearted, technical or fashionable? You'll be able to choose the perfect piece if you keep his style and job in mind.
If you are unsure of his taste in accessories, you can ask his family members or any of his male buddies who love accessorizing.
You might leave hints to have a better understanding of his preferences. Alternatively, casually mention some stuff you've seen in a magazine or on a website and observe how he reacts.
If you have done all that, and now you're on the lookout for the right piece. That will spruce up his appearance and bring out his personality. Then consider any of the choices below.
Stylish Timepieces for a Glamorous Touch
When it comes to men's accessories, the first thing that springs to mind is watches. And rightfully so, as they are the quintessential piece for adding a dash of glamor to any man's look. It doesn't matter if he wants to go for a sporty style or a sophisticated, professional look. A matching timepiece is always the answer. So, if you want to go back to the basics, then grab a rolex datejust champagne dial watch. Its color and jubilee bracelet will bring in a dose of grandiosity to any evening attire. Or if your man prefers being more efficient and less showy, then buy a stylish smartwatch.
Keychain and Money Clip, Cool Yet Essential
Now let's explore some of the necessary items to gift him this holiday season. These items are less about accenting a look and more about being essential. But that doesn't mean they can't be utterly cool and fabulously awesome.
A keychain is an essential part of every man's daily attire. Everyone carries at least more than one key and a keychain is a must to keep them safe and organized. Apart from that, it is also the ideal gift for a guy who doesn't like traditional jewelry items like a gold hamsa necklace. There is truly something for everyone, available in a wide range of styles and designs. You can buy one that is studded with diamonds and add a bit of bling. Or you can buy a metal one that sports his favorite idol or superhero.
A beautiful money clip is truly a functional gift that can hold meaning if you personalize it with engraved words. Further, he will appreciate it more, when he isn't losing all of his loose bills. It is the perfect gift if he is a minimalist enthusiast.
Rings and Chains To Add a Fashionable Flavor
Men's necklaces and rings are very popular right now in the fashion world. As a result, they will make the ideal holiday gift this year. You can buy both items that are complementary to each other. Alternatively, depending on your budget, you can purchase either of them. You can go for a gold hamsa necklace if he prefers amulet designs. Or you can buy a men's diamond tennis necklace that will spark up his suit with an opulence shimmer. When it comes to his hand embellishments, you have a lot of possibilities. You might choose a men's skull ring or a men's black tungsten ring if your guy has a rebellious nature. If he prefers sophistication, though, a gold patterned ring is the way to go.
Be it fine jewelry or essential accessory, now you have the basic idea of gifts to get for him this holiday. So, get moving and buy any of the above items for him and strike out buying gifts from your to-do list. And if you are in the spirit of giving, then why not buy all of them. You can make up a gift basket full of items to show your love and appreciation.
Hi! This is Jennifer Barkati, an avid fashion and jewelry blogger, where I guide readers about some of the best online gold and diamond jewelry brands in LA. Let's get on board with me on this stylish voyage. I generally post about the trends popping up in the fine and fashion jewelry industry and how online platforms give us 100% safety to shop without any risk of contamination. (Gamzo and co)
Article source:
https://articlebiz.com
This article has been viewed 1,011 times.
Rate article
This article has a 5 rating with 1 vote.
Article comments
There are no posted comments.