Are mylar bags smell proof?
Author

David Jia

Published

December 1, 2021

Word count

518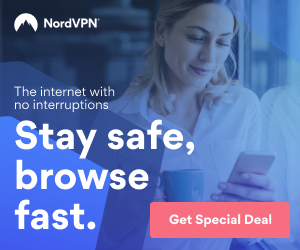 Polyester film is a film material made of polyethylene terephthalate as a raw material, made into thick sheets by extrusion, and then biaxially stretched. It is a colorless, transparent, glossy film with excellent mechanical properties, high rigidity, hardness and toughness, puncture resistance, friction resistance, high temperature and low temperature resistance, chemical resistance, oil resistance, air tightness and fragrance retention Good, it is one of the commonly used barrier composite film substrates. However, the price of polyester film is relatively high, and the thickness is generally 12 μm. It is often used as the outer layer material of retort packaging and has better printability.
What is a mylar bag?
Mylar bags are incredibly flexible, smell proof bags that are perfect for storing cannabis. Because polyester film is much less permeable to gases such as oxygen than other materials, it is the perfect airtight, odor-proof bag for discreetly packaging weed, cannabis, and food. Plus, most mylar bags are resealable, so you can sell a lot of flower and assure your customers that it will stay fresh for weeks - as long as they reseal the seal!
Smell Proof Mylar Bags is a very popular cannabis packaging for flower. There are many products on the market that claim to be smell-proof but you will find that these products are made of a standard plastic film which whilst less expensive than mylar, does not have anywhere near the oxygen / gas barrier properties of mylar. This is why Mylar is designated as the most useful substance in containing many "hard-to-hold" food or non-food products and why it is such a high flavour / odor barrier.
From cannabis flower packaging bags to child resistant exit packaging, we can produce smell proof mylar Bags for cannabis products in a variety of laminated materials, styles, sizes and colors to meet all your cannabis packaging needs.We usually use 5mil thickness, PET/VMPT/PE laminated materials to produce the smell proof mylar bags to make sure the barrier bags smell proof and strong enough.
Smell Proof Mylar Bags are undoubtedly the best odor-resistant vacuum seal bags for cannabis packaging - their unmatched flexibility and customizable quality make them the perfect functional promotional product.We can produce custom printed smell proof mylar bags, child resistant bags for cannabis flower. We can print your logo on the smell proof mylar bags.
Smell proof custom mylar bags are a must when you are providing clients with cannabis. kush commits to selling high-quality, smell proof custom mylar bags. These bags are optimum for packaging edibles and cannabis. Our printed cannabis baggies not only make your product stand out, but our packaging is also durable and has a quality barrier that effectively does not let any smell escape. The baggies control moisture and ensure the freshness, flavor, and potency of the edibles and cannabis. These smell proof bags have been specifically designed for storing cannabis.
If you're looking to improve your floral packaging, our bulk pricing on polyester film odor resistant bags makes upgrading easy and affordable. Please contact us, we can help you achieve your goals with our wholesale custom odor control bags.
This article has been viewed 330 times.
Article comments
There are no posted comments.