New Systems Offer So Much More – Also When It Comes To Your Bathtub Or Shower
Author

Aaron Acuff

Published

December 2, 2021

Word count

784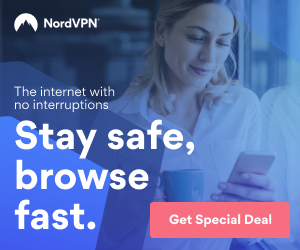 Taking a bath or a shower is, for most people, more than just a quick cleanse of the body. For many, it is a time to relax and soothe away the day's cares and troubles. Therefore a great bathtub or comfortable shower is a must.
The average household indeed has the traditional tub in their bathroom, a tub that one has to be steady on the feet for to climb into and out of, simply because of the way bathtubs are designed. Tubs are designed and manufactured to make sure water does not spill out; therefore they have a rather high sidewall (sometimes referred to as the 'apron') to keep the water inside as you sit in it or lie back to relax.
Therefore the tub serves its purpose of keeping the water inside, allowing you to add more water, or to let out some as you please. This means the tub serves its purpose perfectly. But, many individuals have a problem getting into and out of their tub because of the high edge or wall of the tub. The elderly, the senior citizen often finds it hard to climb in and out of their bathtub. And, of course, other people may be struggling to do so because of an injury or whatever other reason.
These people are often forced to take a shower, having to forego the bathtub option. But even many showers have high step-ups with edges that make it difficult to get in and out. Not only getting in and out may present a problem. There is often the fear one may fall and get injured during the process. All in all, there are often issues for the elderly and others with a physical impairment.
That is why these people, more and more than ever before, consider the modern option, i.e., looking at walk-in bathtubs and showers, which means you no longer have to negotiate steps or high, inconvenient walls or edges. The walk-in tub is simply that: a tub with a door you open and close, no climbing in and out of. You just open the door and close it – and open the taps.
The benefits speak for themselves if you find it difficult to climb into a tub. You simply get in, close the door and open the taps. You no longer have to fear that you may slip and fall and injure yourself – which can be very traumatic for older people. You retain your independence as you do not need the assistance of someone to help you in and out of the tub, you can take your bath anytime it suits you.
Because this is a modern invention, the best among these walk-in systems offers great, additional features these days, such as heated seats in the tub, or a raised seat if you find that more comfortable, or more safety bars you can reach to steady yourself – and sometimes built-in hydrotherapy systems with water jets to offer your body a relaxing massage, and your skin a fresh glow as you step out.
It depends on the retailer you buy from: what tubs they have available, what additional features are included, what the prices are for the tubs, and how much they charge for installation. Fortunately, there are choices whether you find these retailers in your city's business district or on the internet.
The same is true for shower systems. Some come with a showerhead only, others with a head and additional handheld shower wands with different adjustable spray patterns, with ergonomic features considered during design and installation. Very often the best among such shower systems is designed to ensure low entry positions so the individual hardly has to lift a foot to be in the shower and feel relaxed, safe and confident that they will not be exposed to, say, slippery floor surfaces.
For thousands, worldwide the walk-in tub and shower now offer the perfect solution as they can enjoy the benefits of advanced and improved systems.
About Us :
At Safe Step Walk-In Tub we pride ourselves on the different tubs and showers we design, manufacture and install for those with mobility issues. Our products are of the highest quality and promise to offer the convenience of use, the confidence to feel safe while using them and the assurance that the strictest quality controls underpin the quality of every tub and shower we offer the public. When dealing with us, every customer is assured of fast and effective service, quality products and excellent workmanship as well as a lifetime warranty. Our company is proud of the service we offer and the positive feedback we receive. For more about us please visit https://www.safesteptub.com/.
Taking a bath or a shower is, for most people, more than just a quick cleanse of the body. For many, it is a time to relax and soothe away the day's cares and troubles. Therefore a great bathtub or comfortable shower is a must.
Article source:
https://articlebiz.com
This article has been viewed 212 times.
Article comments
There are no posted comments.