Stackable Rings for Women: Similar vs Alternative Style
Author

Jennifer Barkati

Published

November 15, 2021

Word count

983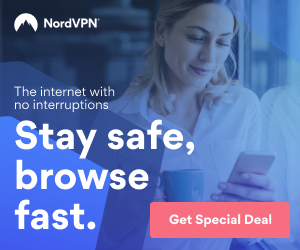 Wearing stackable rings i.e, two or more rings stacked together on a single finger for a stylish, accentuated effect is a fun and appealing trend in jewelry. This prominent trend is interesting in part because of its adaptability. You have complete control over which rings to stack, how to stack them, and where to wear them. You may even adjust your stack to match an article of clothing, an occasion, or even an ambiance, depending on the scale of your personal collection. If you have a gold sapphire ring, stacking it with a gold bar ring will look absolutely stunning.
Those of you who have already experimented with the latest jewelry trends may be wondering how to stack your rings without going overboard. While it may take some experimentation and require some visual inspiration, it's a simple trend that can instantly boost your look. With that being said, there are several ways to accomplish this look of the moment. However, it is easy to be overwhelmed with so many styling options. And then to also think about, if they are working with the overall look or not.
So to narrow it all down, there is a simple hack that you need to remember. Every time you go for stacking rings, follow these two basic rules. With these, you will be able to create exceptional and unusual looks with your ring collections.
The two rules are you have to follow either a similar or alternative design for ring stacking. So, let's understand these two rules in more depth.
Ring Stacking With a Similar Style.
This one isn't that hard of a concept. It basically means stacking with only rings that look alike. However, just looking alike won't do, you need to dissect the design, the material, the setting, the quality, etc. The main goal here is to create a cohesive look that enhances any outfit. When things go together or perfectly fit together it always creates a satisfying and calming effect to both the wearer and the onlookers. With that let's find out how to select similar rings and wear them in a stackable fashion.
Choose Different Gemstones, but Keep the Same Design
If you love gemstones and stacking, then create a stacking look by selecting rings with different colored stones buy strikingly similar designs to keep up with the rule. The thing is if both the design and the gemstone are the same then you will only be wearing three same rings on top of each other, which will create a very bland and kinda bizarre look. Understand that similarity is good but identical is not when it comes to stacking rings. Choose a gold sapphire ring with diamonds sandwiched between two emerald rings with diamonds to create an exquisite look.
Keep the Size, Metal, Fit, and Quality of the Ring the Same
Always make sure that the rings that you will be stacking on top of each other fit perfectly. If there is any inconsistency in size, the loose-tight feel will make you uncomfortable but will also be an incongruous mess. Similarly, keep the size similar. If you are choosing a thin band for one ring, then select the same for others. Don't go with one wide and one thin band. As this will again dissipate the visual harmony. Finally, keep the metal and the quality the same. When the metals are similar and are of equal quality, it creates a gratifying serene background for the embellishments to pop up more. With similar quality gold bands, a gold sapphire ring paired with other gemstone rings will create a blend of blissful awe in your outfit.
Ring Stacking With Alternative Style
Now with this one, things get a little bit more interesting. Mixing and matching metals, colors, diamonds, gemstones, etc, gives a wide range of creative freedom to the wearer. People who are not a fan of uniformity can definitely choose the alternative stacking style. Clashing looks and mix-match elements create a different kind of satisfying effect than similar styles, but they are equally charming nonetheless. So, now let's find out how to select alternative rings and wear them in a stackable fashion.
Bring Unique Texture and Style by Layering With Different Looks
The whole point of not wearing similar rings is to create distinctive looks. And by mix-matching from your own ring collection, it guarantees a degree of uniqueness as another person won't have the same designed rings. So, play around with different shapes and styles. For example, you can use a thick banded ring and stack it with a dainty eternity ring or a twisted ring. You can also select completely different gemstones with different designs for the same finger. Pair your gold sapphire ring with a silver ruby ring to create an eccentric look unlike anything else.
Use Different Metal and Different Styles for Different Fingers
In this style, you can mix and match different kinds of metal that compliment or clash with each other. Go for rose gold with platinum or yellow with white gold. All of them will conjure up an enchanting aura to your finger. Also, make sure that you opt for a different style for different fingers. For example, if you are going for a thick gold band with a midi ring for your index finger, then go for a diamond eternity ring with a gold v ring for your ring finger.
There is no way to tell if one of these styles is better than the other. It all depends on your attire, your mood, and your own style and preference. But at the end of the day, both of these are the basic foundation upon which the styling of stacking rings stands on. So, if you have got the foundation covered, styling will come easily to you. You can create endless looks by stacking rings as you grow your ring collection every year.
Hi! This is Jennifer Barkati, an avid fashion and jewelry blogger, where I guide readers about some of the best online gold and diamond jewelry brands in LA. Let's get on board with me on this stylish voyage. I generally post about the trends popping up in the fine and fashion jewelry industry and how online platforms give us 100% safety to shop without any risk of contamination. (Ounce of salt jewelry.)
Article source:
https://articlebiz.com
This article has been viewed 898 times.
Article comments
There are no posted comments.