Top UAE Free Zones & Business Consultants
Author

Karen Willams

Published

December 18, 2021

Word count

770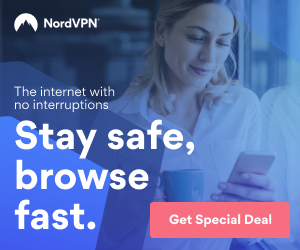 Introduction
When it comes to starting a company in 2021, a Business free zone company setup is the best choice for entrepreneurs. Although choosing the right free zone can be a daunting task, it is always better to seek expert guidance from our business consultants at PRO Desk Company who will make an effective strategy to help you make a great decision. Free Zones or Free trade zones are special economic regions or jurisdictions that have state-of-the-art infrastructure, grant financial and tax exemptions, and where foreign investors can hold 100% of the ownership of their business.
Here are some of the best UAE Free zones
IFZA: The International Free zone Authority (IFZA) is a leading free zone that provides local and international businesses a very structured platform, infrastructure, and location that optimizes and showcases the benefits of UAE's important geographic position, world-class infrastructure, and business- and tax-friendly environment.
IFZA has become a leading investment hub in the UAE, co-branded with the Dubai Silicon Oasis Authority, and offers a premium and customized company formation or business setup package for entrepreneurs and investors along with international services standards and world-class amenities; it is no wonder that IFZA- is an investor's favorite choice for Business Free Zone Company. Company formation in IFZA is very quick and cost-effective and so you will reap the returns on your investment as soon as possible.
AJMAN FREE ZONE: During Expo, Ajman Free Zone is offering a registration fee of only AED 2,000; 15 percent discount on rent for office facilities, 25 percent discount on rent for warehouses and executive offices, and 50 percent off on Ajman Chamber of Commerce's membership certificate. The four main sectors are- Education, Advanced technology, Food and beverages (F&B), and Health and beauty.
SHAMS: Sharjah Media City (Shams) was established in January 2017 to be a world-class media hub for sophisticated and cutting-edge facilities and services. For those wishing on starting a business in UAE, SHAMS covers at least one fifty business activities including trading, service, and industrial licenses.
UMM AL-QUWAIN INDUSTRIAL AUTHORITY: It is a general authority established in 2014 and offers the following main products to meet several business needs- Warehouses plots, Industrial plots, Labor accommodations plots, and Commercial plots.
KIZAD: Khalifa Industrial Zone Abu Dhabi was established in 2016 to enhance the future of trade in the city and offers very attractive Business free zone company setup packages with top-class amenities and facilities.
SPCFZ: It offers around 1500 business license activities like e-commerce, media, publishing, general trading, and digital solutions.
Here are some of the best business consultants in UAE to help you with all your business needs-
PRO Desk Documents Clearing Services: Your One-Stop Business Solution that will help in making all your dreams come true. They are one of UAE's largest and most trusted Business setup consulting firms. They assist clients for new company incorporation in UAE and are highly experienced with cost-effective price structures for all types of services rendered to clients. You can get in touch directly regarding special EXPO 2020 discounts by calling +971565545073 and visiting www.prodesk.ae
PRO BUSINESS SET UP LLC: is a top Company formation consultancy firm that develops commercial opportunities as well as dynamic business solutions in the UAE along with a professional team to manage all the requirements of LLC Company formation UAE and much more. Hurry up to check out the entire latest EXPO 2020 discount on certain services. Call +971 565545073 or visit www.business-setup.ae
Aurion Business Consultants:
With over ten years of expertise and knowledge in company setup, license renewal, visa requirements, company liquidation, and more. There are also special discounts going on because of EXPO 2020. Be sure to get in touch and check them out by either calling +971 4 2504150 or visit their website at www.aurionuae.com.
Business Link:
This is one of the leading businesses set up consultancies in UAE with over twenty-three years of experience with business set up services in UAE whether in Mainland, free zone or UAE Offshore Company. Get ready for some special discounts that you can avail on the occasion of EXPO 2020. For any doubts, call +97143215227 or visit www.businesslinkuae.com.
Make my firm:
Make My Firm has been around in the business for over twenty years now and our leading experts in business set-up, residence, and dependent visa, opening a bank account, trademark registrations, and more. Get in touch directly on +971 52 673 9777 or visit www.makemyfirm.ae.
Takeaway:
We at PRO Desk Documents Clearing Services handle all the documents carefully and are one of the top leading PRO agency firms in the UAE and are more than happy to assist you with any of the queries that you may have.
Organizer. Infuriatingly humble social media expert. Tv guru. Troublemaker. Travel enthusiast. Extreme internet advocate.
https://articlebiz.com
This article has been viewed 1,037 times.
Article comments
There are no posted comments.