Digitally easy, digitally accessible in the Philippines: TeleTech Virtual Recruitment Process
Author

Danica Mariel San Juan

Published

December 19, 2021

Word count

575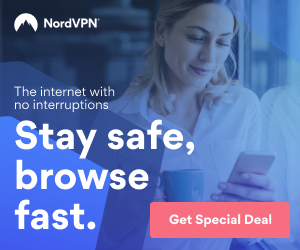 It's true what they say, finding a job can be a job itself. There are growing articles of recommendations and the number of tips and tricks on getting your dream job. That said, we still get lost on how and where to even begin. We've got good news for you. In this new normal, TeleTech in the Philippines elevates your search experience for a new career by going through the interview process – virtually! It may be from your mobile, laptop, tablet or a desktop…you'll take your first step in just one click.
And of course there's more to the process after you've hit the 'apply' button. That's why we bundled the seven steps to the digital journey of joining the team of fun and talented individuals creating amazing customer experiences.
STEP 1: Application. TeleTech job opportunities in the Philippines are everywhere! Find your fit through amazing career paths on TeleTechjobs.com and type in the position such as customer service on the search field to see what's available. Check out our social media and official page in the leading job boards in the country for the featured jobs. Before you hit submit application, pro tip to stand out: have an updated CV with your accurate contact info and email address. You'll be connecting mostly via email.
STEP 2: Assessment. With everything going digital, taking the assessment is also as easy and accessible. You'll receive an email with the link and login access to the assessments. Complete this stage right away - it'll only take 15-30 minutes. Grab a seat at a quiet location with a wired internet connection or strong WIFI signal. Read and understand the exam guidelines but be mindful of the time. Avoid staying on one question. Need support? Head to the Live Chat.
STEP 3: Schedule your Interview. Once you've passed the assessment, a new email will be sent with a link to a calendar. Select and confirm your preferred date and time for the interview. If you haven't received your assessment results for more than 12 hours, follow up in Live Chat.
STEP 4: Interview. You've set your interview, now you'll receive the next email from TA for the interview details. The email will include the confirmed schedule, the zoom ID and additional instructions. Make sure to dial-in the zoom meeting at the scheduled time and contact your assigned Talent Acquisition team member for any concern.
STEP 5: Pre-Employment Requirements. Be ready for the next mandatory steps and documents needed for this stage of your digital journey. All the details will be provided by your assigned TA with the background investigation sheet in email. The medical exam is covered by TeleTech Philippines but not including the repeated steps or for required clearance. Clinic schedule, location and additional instructions will also be provided. Don't forget your ID and contact the assigned Talent Acquisition team for any concerns.
STEP 6: Job Offer. Now that the assessment results and required documents are done, TA will get touch through your mobile and email that you had on your CV. Keep your lines open and check your inbox for your application status and of course, the good news.
STEP 7: Day 1. Welcome to TeleTech! You're good to go! Start to experience more when you #ExperienceTeleTech.
Interested in customer service, operation support roles and more? Come and join the team in the Philippines on the mission to deliver humanity to business.
I am a Blog Publisher. This blog is useful information about Virtual Recruitment Process
Article source:
https://articlebiz.com
This article has been viewed 646 times.
Article comments
There are no posted comments.