Cables that Should Be Used In Solar Panels
Author

George Pitt

Published

December 27, 2021

Word count

499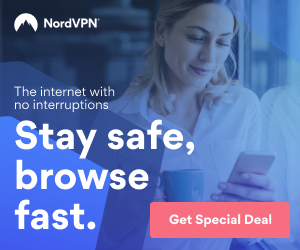 The popularity of solar panels is on the rise, and choosing a suitable cable and wire for the job is very important for solar panel installation. Due to the unique construction and premise of the solar panels, only a particular type of cabling should be used in solar panels. These are photovoltaic or PV cables. These specific cables are designed for photovoltaic power generation and are used for photovoltaic power cells. The wires are well-adapted to all types of outdoor conditions, including hot and cold weather, rain, UV lights, and many more.
The technology behind the photovoltaic cables entered the market in the mid-2000s. It is relatively new; however, the solar-energy market is growing, and new technologies arrive every day. So, which cables should you choose for solar panels? Here are a few points to consider:
One natural choice you have to make is buying solar cables with copper or aluminum conductors. Copper PV wires are considered superior, but they are also significantly more expensive if you also consider the high initial price of the solar panel installation. Aluminum will bring you excellent performance at a lower price unless it is used in damp, wet environments.
Do not use aluminum photovoltaic wire near the sea, rivers, or areas where rain is common. Aluminum wiring also requires a bit more meticulous installation.
The typical temperature rating of the photovoltaic wire is 90°C in both wet and dry locations. However, the voltage rating greatly varies. There are versions available in 600 V, 1000 V, and 2000 V. Naturally, the voltage that you are going to need depends on the specifics of your photovoltaic panel.
Both solid and stranded photovoltaic wire are available for PV, and stranded is usually a better choice because it gives superior performance in windy weather.
XLPE is the most common insulation in photovoltaic wires. This insulation is perfect because of its excellent resistance to UV lights, hot temperatures, weather, and corrosion.
Have been wondering whether you can use non-photo voltaic cables in your solar panels? Aside from the photovoltaic wires, the only other cable that may sometimes be used in solar installations is USE-2. It can be used only in grounded installations, and its goal is to connect the solar terminal to the service equipment.
While some cables can be sparingly used in solar connectors, no other cables aside from PV and USE-2 are ever used in solar panels. This includes THHN, Romex, and other types of cable that may be suggested by mistake. Some of these cables may be used in miscellaneous elements related to solar panels, such as solar power connectors, but never in solar panels. In fact, it is best to use photovoltaic cables in solar panel connectors as well.
Wondering about where to get the best deals on photovoltaic cables? Visit our website for the best deal on the latest models of photovoltaic wire and cable. Our vast network of suppliers allows us to keep the prices at the below-market level while delivering excellent quality.
This article has been viewed 1,603 times.
Rate article
This article has a 5 rating with 1 vote.
Article comments
There are no posted comments.