3 Things to Avoid While Buying Jewelry Online During the Christmas
Author

Jennifer Barkati

Published

December 15, 2021

Word count

510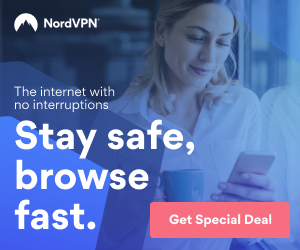 You must have read a lot about buying jewelry during Christmas. But in this regard, this write-up is different from most of the other things that you have read in the past. Here we will focus on what not to do while buying jewelry online during Christmas. So, without wasting any time, let's start discussing the things to avoid while buying jewelry online.
What You Should Avoid While Buying Jewelry Online?
Avoid Buying Jewelry from Unreliable Jewelry Store
When we go with online jewelry stores, there are some definite advantages, but all it comes with a certain risk factor. A single mistake in choosing the right jewelry store might take away all your fun and force you to regret your decision in the times to come. Therefore, you need to take your time while researching a jewelry store in great detail and finally take your call.
By selecting a reliable jewelry store, you can expect the following advantages:
A lot of options to explore and varieties of alternatives to choose from
Superior quality assurance
Reliable exchange and return option
In some cases, a lifetime warranty
Competitive pricing
On the other hand, by choosing a fairly new and unreliable jewelry store, you might miss out on some of the above-mentioned benefits. And, in the long run, it won't justify your spending for sure.
Don't Run Before Discount Offers
Many buyers make the mistake of going with the maximum discount offers without considering anything else. In most cases, such buyers regret their decision and feel the negative consequences. Therefore, if you find an offer that is too good to be true, it is advisable to ignore it or at least conduct full-proof research about the product.
So, before comparing the discount offers, it is wise to shortlist some of the reputed or reliable stores in the online market. And, then you can compare their products and discount offers for a quality purchase.
Take Your Time
As you are spending your hard-earned money, at the end of the day you must have the liberty to take the entire time to choose your ornament. What happens in most cases is we purchase super-expensive jewelry in a hurry and later spend days feeling guilty about doing that. Therefore, while buying jewelry online, utilize your available time in researching about the jewelry store and different jewelry products. For that, you can start your research work a bit earlier as well. And once you figure out the right choice check it out with a lucrative discount offer.
Conclusion
Buying jewelry online has emerged as the new and effective way of jewelry purchase, especially for the younger generation. But, taking absolute precaution is something that should be a part of the process. And, on occasions like Christmas, we are going to get jewelry at a discounted price point, and it is certainly wise to take full advantage of that.
What are your thoughts on this topic? And, do you have any suggestions? Let the readers know by writing them down in the comment section below.
Hi! This is Jennifer Barkati, an avid fashion and jewelry blogger, where I guide readers about some of the best online gold and diamond jewelry brands in LA. I generally post about the trends popping up in the fine and fashion jewelry industry and how online platforms give us 100% safety to shop without any risk of contamination. I expect this write-up would help you in choosing the most appropriate jewelry for Christmas online.
Article source:
https://articlebiz.com
This article has been viewed 850 times.
Article comments
There are no posted comments.