I Have Been Made Redundant! Do I need a Settlement Agreement?
Author

Rosie Threlfall

Published

January 13, 2022

Word count

911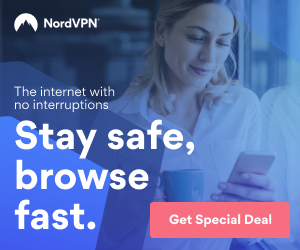 Facing redundancy can seem very daunting, with many things to consider both financially and for the future. You may have heard of something called a 'Settlement Agreement', but what is a Settlement Agreement? Does everyone need one? And how do you get one?
Not all employers will offer the option of a Settlement Agreement at the time of issuing their employees with notice. It is not a legal requirement or an obligation. However, obtaining a legally binding Settlement Agreement can be highly beneficial for both employers and employees.
So what is a Settlement Agreement?
A Settlement Agreement (previously known as a compromise agreement) is a legal document drawn up between employee and employer, usually specifying a sum of money to be paid to the employee when their employment comes to an end. (Whether this is through redundancy or job termination.) Once this document has been signed, the employee effectively gives up their statutory employment rights and will not then be able to enter into any kind of tribunal or legal claims. The sum of money will cover any type of notice period or holiday pay accrued and owed.
Do I need a lawyer for a Settlement Agreement?
In order to make a Settlement Agreement legally binding, it is important to seek advice from a trustworthy Settlement Agreement Solicitor. This means that the employer is legally obliged to pay the figure agreed upon, and the employee has no way to come back and claim unfair dismissal. The significant benefit of using a Settlement Agreement Solicitor is that they will offer their expert advice on the amount you have been offered and negotiate on your behalf to get the very best deal for you.
Who Pays for a Settlement Agreement?
Although they are not legally obliged to do so, it is usually the case that the employer pays for the legal fees involved in obtaining a Settlement Agreement as part of the termination package. There is no set figure for a Settlement Agreement, but a typical fee starts at around £200. This amount will vary on a case-to-case basis, and the more complex a situation becomes, the higher the legal fees. During the negotiation process, the Solicitor will also be negotiating to cover the legal fees on behalf of the client. In far more cases than not, the sum of the exit fee will considerably outweigh the cost of the Settlement Agreement.
What If I don't want to accept the Settlement Agreement?
If you or your Solicitor don't feel that the fee or the terms outlined in your settlement agreement aren't adequate, then you are within your rights to reject the offer and enter into negotiations. This is where a specialist Settlement Agreement solicitor will be able to support you, negotiate on your behalf and help to get the very best outcome from the end of your employment. You should never feel pressured into agreeing on your exit package or signing anything before you feel ready to do so. Being made redundant is stressful enough. It may not seem like it at the time, but the ball is in your court, take enough time to make an informed decision.
How do I find a Settlement Agreement Solicitor?
Finding the right legal advice is crucial for anyone who finds themself redundant from work and in need of a Settlement Agreement. Most people will turn to Google and find there are hundreds of people offering this service, but how do you find someone you can trust? Firstly, you may want to ask around friends and family for recommendations. Has anyone found themself in a similar position and speaks highly of their Solicitor? Did the Solicitor manage to negotiate a better deal for them? Secondly, always read the reviews on a potential solicitors website or Google Maps listing. Anyone worth approaching will have had hundreds of happy customers who are willing to leave glowing reviews. Thirdly, joining a local Facebook group and asking for Solicitor recommendations can be a really good way of finding someone you can trust and rely on to support you through the redundancy process.
Does there have to be legal jargon in my Settlement Agreement?
Well, actually, yes, for a settlement agreement to be legally binding, it needs to quote certain sections of specific employment legislation. The agreement also needs to state, for the record, specific clauses that state you will be waiving your employment rights. This all needs to be worded correctly using the right legal terminology (aka jargon). Many of the terms have a very specific meaning which is needed in order to give the Settlement Agreement the desired effect. Don't worry if you don't understand all the wording, your Solicitor will be able to explain and help put your mind at rest.
So a Settlement Agreement is a good idea?
In short, yes, for anyone facing the termination of their employment due to redundancy or any other reason, a legally binding Settlement Agreement is a very good idea.
It's true that you don't actually need one, but in many cases, you will be far better off financially if you are able to seek the right legal advice.
The Settlement Agreement is a great way to gain proper closure when employment comes to an end, and in many cases, after the initial shock of being made redundant, it can actually work out to be financially beneficial and finding a brand new job can come with a whole host of new rewards.
This article has been viewed 859 times.
Rate article
This article has a 5 rating with 2 votes.
Article comments
There are no posted comments.