New Year's Party 2021: 5 Amazing Jewelry Trends To Choose
Author

Jennifer Barkati

Published

January 17, 2022

Word count

815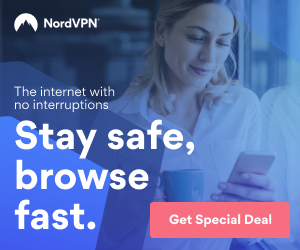 The new year's party is the perfect time to celebrate the year's jewelry trends one last time before they fade away and new ones pop up in the coming year. 2021 has been a blast when it comes to jewelry trends. There was a slew of unexpected brilliant ones that looked great while also being practical. People got to choose from simple dainty jewelry trends to dashing bold ones depending on their needs. And now there is one more evening to rock those amazing adornment pieces and wait for midnight to come. And with it bring forth a brand new year.
So let's take a look back, reminisce a little, and let us help you pick one popular jewelry trend from 2021 for the forthcoming New Year's party. There are five trends that have stood out and have remained extremely popular among jewelry lovers. So we gathered them all and created a list for you to choose from them. Now without wasting any more time, let's get started on your New Year's Eve party jewelry options.
Mismatched Earrings
Starting from 2020. People all around the world have changed and adapted to the new normal, breaking free from stereotypes and norms. While masks and sanitizers took over, pajamas and tees didn't fare much better, and mismatched fashion took hold. It wasn't surprising to see this trend emerge in the jewelry market as well. This trend gained popularity in 2020 and has continued into 2021. Wearing mismatched earrings exudes confidence and style, maybe because it is such a departure from the usual notion that earrings must match. But it's a simple way to freshen up your look while still staying unique.
So if breaking the norm is your thing this is the perfect jewelry trend for you to wear on New Year's eve. It's critical to establish some sort of connection between the two pieces to avoid seeming like you put on the wrong earrings. So, for example, you can choose the theme of animals and wear bee studs on one ear and gold snake studs on another.
All About Colors
Adding a variety of colors to your ensemble will also make you the center of everyone's attention. Color also brings a sensation of delight and cheer that is unrivaled by anything else. Colors are associated with feelings of happiness, which is why they became such a popular jewelry style in the year that was wrecked by the pandemic and other crises.
So add some color to your party outfit with a gold and turquoise bracelet and an attractive pair of 14k gold turquoise stud earrings. Put on a rainbow sapphire ring and watch as everyone stares at your finger if you truly want to go all out with this trend.
Charming Charms All-Around
Charms are both trendy and widely believed to bring good fortune to those who wear them. This corresponds to the underlying theme of optimism that people were hoping for in 2021. As a result, wearing charm jewelry has become extremely fashionable.
So, if you have a quirky taste in jewelry and thought of wearing something that can also serve as a protection talisman, charm jewelry is something you should consider. You can opt for a clover pendant necklace. It's a symbol of good luck and also brings in the dazzling with its studded stones.
The Feeling of Positivity
Speaking of optimism, many wanted to toast the feeling of positivity and chose a less subtle way to do so. Instead of charms and colors, people straight up started embellishing themselves with items engraved with positive messages. Uplifting word necklaces and smile jewelry became one of the top trends.
So to end the year on a positive note go for a smile necklace and pair it with sparkling smile earrings. They look best when worn with dressed-down outfits, for example, a party suit or a vintage top.
The Ultimate Fun of Layering
Finally, there's the layering trend. This trend began well before 2021 and is expected to last well into 2022. Obviously owing to its stunning appearance and ability to glam up any outfit. And this trend applies to many types of jewelry, including necklaces, earrings, and bracelets.
Wear a clover pendant necklace and then overlay it with a smile necklace to transform your neckline from basic to fabulous. It will be modish, as well as reflect the current trend of positivity and charm. You can't go wrong with merging three trends, we promise!
"How you greet the New Year is how you will spend it," as the saying goes. So, if you choose one of the aforementioned jewelry trends and look amazing while greeting the new year, you can rest assured that you will slay the year ahead with complete confidence and flair. So grab a smile necklace and clover pendant necklace or go with the animal theme and buy bee studs with gold snake studs and dazzle everyone at the party.
Hi! This is Jennifer Barkati, an avid fashion and jewelry blogger, where I guide readers about one of the best online gold and diamond jewelry brands in LA. Let's get on board with me on this stylish voyage. I generally post about the trends popping up in the digital jewelry industry and how online platforms give us 100% safety to shop for fine jewelry like these bee studs without any risk of contamination.
Article source:
https://articlebiz.com
This article has been viewed 828 times.
Article comments
There are no posted comments.