First Time Moving House? A Checklist of 7 Things to Remember
Author

Ashley

Published

January 21, 2022

Word count

771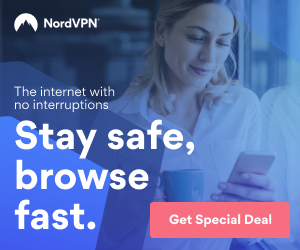 Moving house is a stressful experience, especially if you haven't done it before.
First-timers often forget about things that seem obvious once you've done it a few times — like putting away breakable items or calling your new utility provider to set up an account, so you don't have to live without gas or water for a day or two.
However, if you stay organised and take some pressure off by planning ahead, then moving house doesn't have to be as daunting or difficult. You can use this moving house checklist to ensure that you make the most of your time and don't forget anything important.
Make a Rough Floor Plan for Your New Home
Before the removalists arrive, make sure everything is where it will be in its final position. This will make unpacking much easier — especially when you've got boxes everywhere!
When you already have a floor plan for your new home, you can decide where every piece of furniture and appliance should be placed. This will save you much time from rearranging the heavy items by yourself later.
Also, label each box with a note of what room it should go in so that it's easy for your household staff to put things back in their correct places after delivery.
Put Away Any Fragile Items
Fragile items, like photos, vases, glassware, ceramics and lamps, should be boxed separately as they require special handling during moving day.
Make sure that you pack all of such delicate items carefully with proper packing materials to avoid getting damaged in transit. If you're leaving the fragile items around as you're packing other stuff, you're bound to walk over one thing or another.
So as you start packing, start with the fragile stuff before moving on to the rest.
Sort Out the Utilities
Gas, electricity and water companies need to know your new address and telephone number before you move in.
If you're renting from a private landlord or letting agent, they'll normally take care of paying the utility bills for you – but check this is the case before moving in. If it isn't, make sure you pay your bills promptly so that you don't get hit with late payment fees and your utilities are kept on during the move.
Inform the Agencies About the Change of Address
This is one of the important points you should never ignore from your moving house checklist.
Check whether or not you need to notify any organisations officially of your change of address — for example, council tax or vehicle registration. You will usually need to fill out notification forms or change details online. Failure to notify may result in fines or receiving letters at an old address after moving.
Ask the council about registering for council tax. It pays to register as soon as possible to get complete details of the council tax when you take up residency in your new property.
Also, call your bank and ask them to send any bills to your new address – that way, you don't miss paying any monthly bills. You also need to organise insurance for your belongings, especially if they are valuable.
Pack Your Pet's Stuff Separately
It might be tempting to put all their toys, food dishes and bedding into boxes with the rest of your stuff, but this can cause problems when they get to their new home. Keep the pet's stuff separately, especially those you'll need immediately at your new home, like food bowls, favourite toys and medications.
Also, ensure they have their vaccinations up to date to avoid problems when going through customs.
Put Aside Some Money for Emergencies
There are bound to be teething problems when settling in somewhere new. This can be anything from electrical faults in the home (particularly if you're renting) or difficulties with getting gas or electricity connected up in time for when you first want to use them. You can comfortably pay out of your pocket and get things resolved quickly by putting aside some money.
Get Insurance for Your Goods
Insurance can help protect your goods against damage or loss during the move. You might opt for full replacement value insurance or third party only insurance — it depends on your level of comfort with risk and how much you're willing to spend on insurance.
Conclusion
When moving home for the first time, it can be hard to keep track of all the things you have to remember. A checklist like this can help you remember everything that needs to be done and make sure you are ready to move on time.
This article has been viewed 433 times.
Rate article
This article has a 4 rating with 2 votes.
Article comments
There are no posted comments.