What to Know Before You Visit a CBD Dispensary for the First Time
Author

Arun Kirupa

Published

January 28, 2022

Word count

677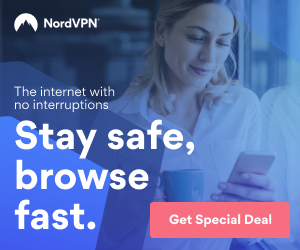 Cannabis was legalized to be used medically in 2000. Adult-use sales began on July 1, 2017. People of every ethnicity buy cannabis at the same rate but for many first-timers, going to a dispensary to buy cannabis is a new experience. In a pot store Etobicoke, every customer has their own individual budtender. They help you go through the various samples of the herb. With their help, you can inspect and smell every sample or anything that catches your curiosity in the store.
If you are just starting to explore the world of cannabis and are thinking of going to a dispensary to buy cannabis, this article will help you. Read on to know how you can make the most out of your first trip to a dispensary.
The Budtenders Like to Know What Is It That You Are Possibly Searching For
Those who are exploring CBD products are under various misassumptions. For instance, many think that there are only two types of weed. One that makes you fall asleep and the other that makes you sweat with paranoia. But that's not the case. When you venture inside a dispensary for the first time. You'll come to realize that there are countless strains out there.
The budtenders are there to help you to get something that fulfils your requirements. You can often find yourself engaged in a deep conversation about CBD with them. These people will also tell you what you can get according to how you want to feel. They will also tell you how different strains can influence you. You just have to feel free and talk with them.
Be Honest and Ask Them Lots of Questions
Budtenders welcome all kinds of questions. So you don't need to think that your question is too silly for them. Note that although you don't need a particular appointment time to talk to them, if you really need a long consultation in privacy, its best to make an appointment in advance. If you are someone who has never consumed cannabis before, you may have a set of questions different from a seasoned cannabis user. But its important to get the answers of even those questions.
Some questions that such people ask include how long will it take for them to feel high or is there a way by which they can know they are high. Good budtenders reply to every one of these questions with patience and sensitivity. So, you can ask them anything you want.
Find the Form of Payment the Dispensary Takes
Cannabis is still not legalized at the federal level. It may bring some problems regarding payment. Several dispensaries use cash only. Only some of them take credit or debit cards. It is essential that you know the payment method that your dispensary uses. There's no use in bringing your visa only to find that you need to pay in cash. If possible, remember to call the dispensary before going there. You can also go through their website and check the payment methods.
Do Not Ignore Any Health Problems That Might Interrupt Your Experience
Cannabis does not have any major side effects. But there are certain side effects, and you should know about them. It's also important to know how your body reacts to CBD. Weed can result in a fast heart rate, and smoke inhalation can irritate the lungs. Take into account these factors before you head out. Those who are prone to anxiety should be mindful of certain types of cannabis. They can result in highs that can aggravate your anxiety. You can know more about all these things by talking to the budtenders. But if you suffer from a pre-existing medical issue, consult your doctor before consuming cannabis. For instance, those with lung issues should consider consuming edible forms of cannabis. They shouldn't inhale smoke.
It's best to have a good knowledge of the cannabis product you are planning to purchase. But don't worry if you're a beginner. The friendly staff of a dispensary will take care of all your needs and answer your questions.
This article has been viewed 1,003 times.
Article comments
There are no posted comments.