What Is Indexed Universal Life Insurance?
Author

Gary Malone

Published

February 26, 2022

Word count

788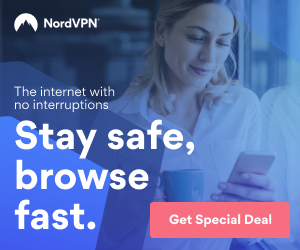 What Is Indexed Universal Life Insurance?
Indexed Universal Life Insurance is a type of permanent life insurance, which means it has a cash value component in addition to a death benefit, similar to Whole Life, but with added benefits. The cash value account can earn interest based on a stock market index chosen by the insurer, such as the S&P 500 or the Nasdaq Composite or the Credit Suisse Index. There is typically no fixed rate of return, but rather a guaranteed interest rate. For the rest of this article, Indexed Universal Life will be referred to as IUL.
Key Features of IUL Insurance
No fixed interest rate: When you purchase an IUL, the money in your cash value indexed account don't earn a fixed rate of interest, the National Association of Insurance Commissioners (NAIC) explains. Instead, your rate of interest is based on a market index chosen by your insurer. According to the Securities and Exchange Commission, an index tracks the performance of the specific type of investments, such as stocks or bonds. Your insurer selects the index, and then calculates an interest rate based on the performance of the index, says the NAIC. The life insurance company then credits that interest to your cash value account.
Interest rate guarantee: The NAIC also says that policies typically include an interest rate guarantee, so a minimum interest rate is paid even if the index produces lower returns. However, interest rates are usually also subject to a "cap" or max interest.
Adjustable premium payments (within limits):1 Your policy will likely specify a planned premium for you. However, if there is enough money in the cash value account, those funds me be able to be used to help pay the premiums.
Adjustable death benefit: Death benefits are typically flexible with an IUL policy, and can usually be lowered at any time. However, increasing the death benefit may require a medical examination and passed.
Access to cash value: Borrowing from an IUL in an emergency is allowed, but will most likely Incur interest charges for doing so. Making withdrawals from the cash value account is also allowed, however, doing so may permanently reduce the death benefit. Withdrawals may also risk causing your policy to lapse.
Lifetime Income: The cash value can accumulate enough over time to give the policy holder a lifetime, tax-free income, through yearly or monthly withdrawals. Tax-free status is possible, because it is life insurance, and the withdrawal is less than total value, and the investment is post tax.
Advantages of IUL Insurance
Low price: The policyholder bears the risk, so the premiums are low.
Cash value accumulation: Amounts credited to the cash value grow tax-free. The cash value can pay the insurance premiums, allowing the policyholder to reduce or stop making out-of-pocket premium payments.
Flexibility: The policyholder controls the amount risked in indexed accounts, and the death benefit amounts can be adjusted as needed. Most IUL insurance policies offer a host of optional riders, from death benefit guarantees to no-lapse guarantees.
Death benefit: This benefit is permanent, not subject to income or death taxes, and not required to go through probate.
Less risk: The policy is not directly invested in the stock market, thus reducing risk.
Easier distribution: The cash value in IUL insurance policies can be accessed at any time without penalty, regardless of a person's age.
Unlimited contribution: IUL insurance policies have no limitations on annual contributions.
Disadvantages of IUL Insurance
Caps on accumulation percentages: Insurance companies sometimes set a maximum participation rate that is less than 100%.
Better for larger face amounts: smaller face values don't offer much advantage over regular UL insurance policies.
Based on an equity index: If the index goes down, no interest is credited to the cash value. (Some policies offer a low guaranteed rate over a longer period.) Investment vehicles use market indexes as a benchmark for performance. Their goal is normally to outperform the index. With IUL, the goal is to profit from upward movements in the index.
Takes time to build: unless you win the lottery, opening an IUL after a certain age is fruitless for any lifetime income. It takes time over a number of years to grow. From birth to around 50 is a good window to open an IUL.
Who Might Choose IUL Insurance?
An IUL may be a good option for anyone looking for permanent life insurance If lifelong life insurance and the ability to build your cash account over the long term.
The NAIC points to the fact that IUL insurance offers both potential for growth based on the market, as well as protection from losing value if the market falls. If these features appeal to you, you might consider IUL insurance.
This article has been viewed 800 times.
Rate article
This article has a 1 rating with 1 vote.
Article comments
There are no posted comments.