Why Fashion Stud Earrings are Evergreen in Fashion?
Author

Jennifer Barkati

Published

February 4, 2022

Word count

644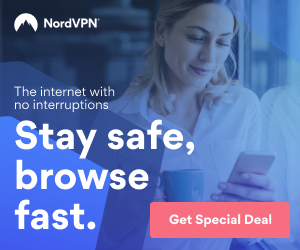 Earrings are a kind of Jewelry which has been in fashion for a long time now. Earrings usually try to showcase the beauty of the face with its exceptional design and sparkling look. There are multiple options available for anyone looking for it. One such earring is the stud earring which also falls into the category of Dainty Jewelry.
What are Stud Earrings?
Stud earrings are the simplest yet classic earrings that work equally well if you are looking for daily use or any special occasion. These earrings have a single gemstone or diamond held tight with metal backing. Thus, it provides stability to the whole ring system. Wear a near ear face up to showcase the beauty and sparkle of the central gemstone.
They consist of a head-holding central gemstone attaching to the latter part of the earring which goes through the ear piercing. The latter part of the earring connects with backing to hold the earring stable in one place. Further, there are two types of backing in use nowadays: either push back or screw back. Push backing slides back onto the other side of the ear and is fixed because of the friction.
This backing is generally fast and easy in terms of wearing. The other backing is screw backing which has a screw attached to the latter part of it. It is generally the first choice for the earring with a heavyweight or large gemstone as friction alone won't be sufficient to hold the ring firmly.
Choosing the perfect pair of diamond stud earring is as simple as you might think. You have to consider many factors such as the size of the diamond, the diamond setting, the backing, and the metal you choose all factor plays a vital role. Therefore, one must know the thing in the upper hand before actually buying the earring.
5 Reasons to Choose Stud Earrings over other Earrings
Versatility
There are tons and a variety of earrings available in the market which cater to the different age groups of women. Unlike stud earrings which are a perfect choice for everyone irrespective of their age. It always tries to enhance your look without dominating it. Because of its simplicity, any outfit will work well. You can also try to pair it with large Jewelry such as necklaces, bracelets, and rings.
Stacking
Having multiple ear piercings allows one to explore multiple designs and express yourself in different ways. Stud earrings look very elegant and beautiful when you try to stack them through multiple piercings.
Daily uses
If you are the one who has a habit of wearing the same earring for days then you should go for stud earrings as they work with any outfit and are comfortable in wearability.
Selection of cuts
Choosing the best shape and cut for diamond stud earrings is not a very difficult task as many options are available. As many cuts are available, and two are more popular.
The first one is a round cut because of its brightness, simplicity, and sparkle. And, that is why people prefer round cuts over any other cut. Another cut that is popular with stud earrings is the princess cut. It has a square with a modified facet arrangement that uses the surface of the diamond in the best way possible.
Not specific to gender
When we talk about Jewelry for males and females there is a considerable difference between Jewelry for men and Jewelry for women. As time passes the differences are out. When it comes to earrings men generally don't prefer a pair of hoops or chandeliers. Stud earrings are gender-neutral style and often mark appreciation.
If you are looking for a pair of comfortable, simple, and stylish earrings. I don't think there is a need for any further persuasion. You already know everything you need to know about stud earrings.
Hi! This is Jennifer Barkati, an avid fashion and jewelry blogger, where I guide readers about some of the best online gold and diamond jewelry brands in LA. Let's get on board with me on this stylish voyage. I generally post about the trends popping up in the fine and fashion jewelry industry. I hope this write-up about the 14k diamond stud earring will bring clarity and help in decision-making.
Article source:
https://articlebiz.com
This article has been viewed 1,024 times.
Article comments
There are no posted comments.