5 Great Ways To Foster A Positive Workplace Culture
Author

Alexander Belsey

Published

February 4, 2022

Word count

765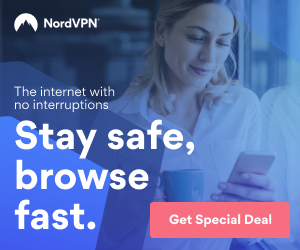 Fostering a positive workplace culture is one of the most important investments you can make in your business.
Studies show that companies which are considered to be positive and supportive by their employees are more likely to retain personnel, and less likely to have employees taking sick leave. This means that there are not just emotional consequences to having a positive workplace culture, but tangible results too — such as less disruptions and lower employee turnover.
A positive workplace culture is usually defined as one that is relaxed, professional, supportive, and diverse, with clear lines of communication and room for regular growth and improvement.
But how do you create and foster this culture? While the answer may be complex, let's explore five of the key ways that you can make a difference.
Let People Know!
If you are keen to foster a positive workplace environment, start by letting others know. Whether you are a small or large team, getting others on board with your goals and aspirations is a great way to encourage collaboration.
Begin by considering what a positive workplace culture would look like for your business. It may mean, for example, that everyone is working to their own strengths, communicating regularly and positively, and continually improving, for example.
Whatever form your positive workplace culture takes, get clear on your goals and involve your other team members in the process. They may also have some excellent ideas of their own!
Invest In Your Team
Recent surveys revealed that the most popular companies and employers regularly invest in their teams and their personnel. In practice, this means that employees are encouraged to continually grow, improve, and pursue their interests.
In the workplace, this might mean investing in courses or training for your employees so that they can achieve promotions or take on additional responsibilities. It may also be less tangible, such as investing in their health and wellbeing with increased holiday allowances, exercise incentives, or anything that helps to support them physically and emotionally.
It can also be helpful to consult your team on what kinds of things they feel would most benefit them — whether that's investing in equipment and expertise, through to training, time off, and more.
Seek Expert Advice
It is often overlooked, but seeking expert advice can be a key component of fostering and maintaining a supportive workplace culture. This may mean getting professional advice to know what guidelines and policies to have in place regarding serious issues such as bullying and discrimination in the workplace, as well as more daily considerations such as fair wages and health cover.
Industry experts will be able to advise on common, complex issues - such as how to fairly terminate an employment contract, or why coming to a settlement agreement with an employee might be better than facing a tribunal claim, for example.
Hiring an expert will involve an initial financial outlay, but it can easily prove to be an investment that pays off enormously. This is because experts can prevent costly mistakes from ever developing, while helping to ensure that a positive culture is embedded in your organisation at all levels.
Celebrate Milestones
A key part of a positive workplace culture is fun!
Along with fair wages, adequate work-life balance, and sick leave, the ability to have fun while working features very highly on the list of employment satisfaction criteria.
A great way to encourage fun in the workplace is to celebrate specific milestones achieved by your team. You could celebrate with a party or team-building event, a special meal, bonuses, or even something light-hearted in the office itself.
You can even consult your team on the celebration or reward that they would like the best!
However you choose to celebrate, try to encourage and incentivise your employees while ensuring that the process is positive too.
And remember - employees who feel valued, respected, and heard are far more likely to deliver their best work.
Encourage Feedback
Open dialogue and good communication are key aspects of positive workplace culture, so try to ensure that managers - or others in positions of authority - are available at specific times to discuss issues.
To help facilitate this, some employers organise regular opportunities for employees to share honest feedback, review policies and projects, and collaborate on solutions.
The Key Takeaways
By making your goals known, ensuring that the process (and not just the outcome) is fun, and encouraging open communication and collaboration, you can build the foundations for a positive workplace culture, and give yourself the best chance of attracting and retaining the most talented employees!
This article has been viewed 1,064 times.
Rate article
This article has a 5 rating with 1 vote.
Article comments
There are no posted comments.