EPOH. A New Level of Web 3 Integration.
Author

Tony Gallino

Published

March 27, 2022

Word count

744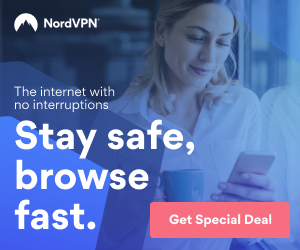 The first focused, community-driven bed and breakfast NFT that's blurring the lines between the real world and Web 3 in the best possible way.
The Epoh Lounge Club (ELC) is not an average, goofy NFT project. It's a first-of-its-kind community/utility token that's taking NFT technology and using it to build a project based on the idea of financial freedom and HOPE. This community goes beyond a simple discord room and involves physical, real-world perks and incredible knowledge-gathering opportunities. Sounds great, but how exactly are they doing that?
A Deeper Take on Community.
The ELC begins with a focus on community in the traditional sense with its initial offering of token-based membership in an NFT club. Own the NFT, be a part of the private club, and have verifiable ownership on the blockchain in the form of an appreciable digital asset. But that's just the beginning: the ELC has plans to develop an entire ecosystem revolving around the creation of B&B businesses, including the management staff, owners, guests, and more. That means teaching the community as well as simply facilitating it.
Community is about sharing knowledge and assets and the ELC shares generously in its physical assets, digital assets, and knowledge. Let's dive in a little deeper:
Real Life Perks.
Each holder gets to partake in FREE stays in the project's brick-and-mortar B&Bs, which are located primarily in Austin, but are quickly expanding (with sights set on destinations around the world). There's an actual business behind this project, working to grow and expand the opportunities that it can offer the holders of its' digital asset (the Epoh Lounge Club NFT). And it's also not only about doing all the work behind the scenes for holders: this is not simply a Web 3 version of a "time-share". It's about showing holders what could be with the actual finished products that they get to stay in for FREE, and then taking it a step further by providing them with the community and knowledge they need to learn how to do it themselves!
The founding team has experience and a proven track record creating a profitable B&B business and they're opening up the vault of their knowledge to holders through courses and how-to content. In addition, there will be WEEKLY live info sessions where holders can get support in their journey to grow their own B&B business. One of the biggest drawbacks of traditional online video courses is the inability to ask questions as you go, which for many learners stifles their progress. With these live sessions held weekly, the ELC is expediting the learning process.
By having already functioning B&Bs, they're providing a real-life benefit and example of what can be accomplished. And through the community, they're making sure holders aren't alone in their journey and have everything they need to learn quickly.
Web 3 Merged With the Physical World in a More Comprehensive Way.
In addition to physical locations, each ELC token is actually a virtual destination where holders will be able to meet with friends and partake in a variety of activities, including meeting, recording podcasts, and other virtual activities. As society continues to move more digital, one's access to digital assets will matter more and more. Each ELC token acts as its own premier digital venue, allowing holders to take full advantage of the growing digital landscape.
Able to travel to one of the project's destinations? Enjoy that B&B for FREE as a perk of simply holding a digital token (scheduling limitations may apply). It's digital asset access tied to a virtual asset ownership: the first one like it in the world.
The Future of the ELC
The ELC is becoming the most fully integrated B&B Web 3 community, from hosts and guests all the way to the service-providers needed to make a phenomenal B&B experience possible. As regulations develop around the space, possible future passive income opportunities are being looked into by the team. The ELC team and its' holders have a lot to lose, so they're taking every precaution and effort to achieve their goals the RIGHT way, bringing as much value as possible to each holder.
The ELC is about helping members create and enjoy financial freedom and providing a blueprint for HOPE. Come create the future of Web 3 and the blueprint of the B&B landscape with us.
This article has been viewed 326 times.
Rate article
This article has a 5 rating with 1 vote.
Article comments
There are no posted comments.