The Blue-Eyed Boy of Barrackpore
Foods & Drinks → Cooking Tips & Recipes
Author

Neelakshi Sinha

Published

March 31, 2022

Word count

395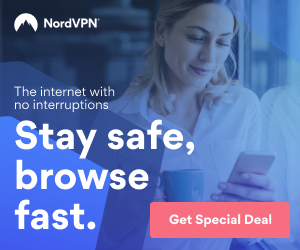 When it comes to biryani, one small town in West Bengal has some competition with Kolkata. Biryani is a way of life in the city of Barrackpore. And the boy with the blue eyes is the reputed Dada Boudi biryani. Claimed to be the best in Bengal by a few people, it is not the typical Bengali Biryani. In contrast to the Awadhi counterpart, subtlety is not its strength. Barrackpore biryani is what we'd name it.
Around Barrackpore station, you'll find a slew of Dada Boudi Biryani joints. Of these, Dada Boudi restaurant has a premium setting. There is no such thing as a bland dish on the menu there. The amount of biryani too is enormous, and with just one slab of meat, two moderate diners may comfortably split it. It's worth repeating that this biryani isn't subtle at all. My personal preference is for it to be greasy and spicy (I'm not sure if the ginger or green chillies are the culprits), but that's just how I like it. The cut of the meat is too delish to believe it's all fat. Those looking for a low-calorie biryani (as well as an excellent customer service) can give this place a miss. This biryani, on the other hand, is pure passion for a baddie like me.
I may be going a little too far when I extol the virtues of this biryani. Selling 16 to 17 handis of biryani a day, with each handi yielding 200-250 biryani plates, is a commendable feat for any suburban joint. And when I mention this volume, I'm referring to only one outlet. The owners were gracious enough to show me around the factory when I inquired about it. First time I've seen a large-scale biryani production facility in action, ladies and gentlemen!
Kalim da is in charge of overseeing the entire process, which has been organized into a seamless flow of work. However, even if the meat and rice are cooked in a standard gas oven, the final dum is prepared using a wood-burning stove. When it comes to biryani, Kalim da is quite picky about the type of goat and the cut of meat used. And to reiterate, 5-6 pieces of mutton are taken from 1 kg of meat. Again, each potato weighs in at just about 150 g. For those who enjoy an oily, rich-in-taste biryani, this is the Mecca.
As a food enthusiast, you never know where your next mouthwatering adventure will take you. Hello, I'm Neelakshi, a food blogger and a content writer. One of the many reasons why I started this blog was to keep a record of delicious recipes that I get to explore when I visit places all across the globe.
neelakshisinha4@gmail.com
Article source:
https://articlebiz.com
This article has been viewed 1,122 times.
Rate article
This article has a 4 rating with 2 votes.
Article comments
There are no posted comments.