Tips for Establishing Trust as a Leader
Author

Joe Kelly, Otc Global Holdings

Published

April 1, 2022

Word count

441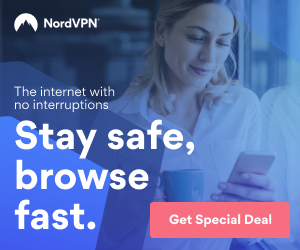 Stepping into a new leadership position can be challenging. An existing team has established routines and expectations, and having a new leader come in can threaten their daily rhythms. It's essential to establish trust as a leader to foster healthy relationships and encourage a positive team culture. These are a few principles to keep in mind while establishing trust with a new team.
Be Willing to Put In the Work
Trust takes time. It's natural for team members to be slightly wary at first, but it's essential not to take it personally. Whether you're a new face in the office or have been promoted into a new position of authority, it will take some work to earn the team's trust and shift into comfortable rhythms. Take time to meet each team member, understand their role, and learn how to best support them. Don't expect them to instantly respect you if you never leave your office or interact with them.
Practice Active Listening
New leadership brings a period of transition. If you are exploring making changes to how the team operates, ensure you receive their feedback throughout the process. Early in the transition, ask about any changes they might like to see or challenges they are currently facing in their work. Don't immediately try to talk over them or offer solutions, but rather actively listen to what they say and genuinely consider their input.
Communicate Honestly
Employees don't like to feel like their managers are keeping things from them. Strive to communicate as honestly as you can. If there are limits to what you can share about certain matters, be transparent about that, and do your best to answer questions or concerns. It's vital for your team to feel like their leaders share critical information and aren't keeping secrets.
Model Positive Behavior
If you're asking for certain behaviors or attitudes from your team, ensure you model them yourself. Team members will struggle to trust you and follow your lead if you constantly emphasize maximizing productivity and avoiding distractions, but they see you chatting with colleagues in the breakroom all day. Hold yourself accountable to the same standards you set for your team, and they will be more likely to model the same behaviors.
Trust Your Team
Finally, do your best to trust your team. No one wants to be micromanaged. Checking in about time-sensitive projects on occasion is one thing, but if you're constantly hounding your team about everyday tasks, it's probably time to step back. Team members want to feel trusted in their roles, so give them space to work independently unless there are performance issues that need to be addressed.
This article has been viewed 777 times.
Rate article
This article has a 3 rating with 2 votes.
Article comments
There are no posted comments.