The Importance of Long-Life Learning for everyone
Author

Franco Bagaglia

Published

May 6, 2022

Word count

717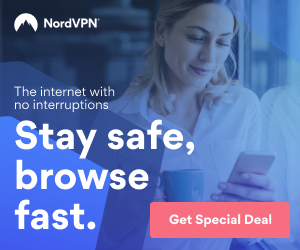 Long-life Learning is essential to a sustainable future. Lifelong learning helps people extend their working lives, by providing opportunities for better skills development and adjustment to changing economic, social and technological environments.
You need to consider how changing trends can affect the future of your business and constantly adapt accordingly. For example, if you learn how to code now, but industries start shifting to AI in the next couple of years, it wouldn't be enough.
Long-life Learning
There are many reasons why we need to learn longterm, but the most important one is that learning longterm makes it easier and more efficient for us to process information. Learning longterm allows us to form connections between related concepts and it also provides a framework for organizing knowledge. Many experts believe that by mastering this skill, we will be able to make better decisions and solve problems more effectively.
Lifelong learning isn't only for personal development; it's a way to stay up-to-date with in the workplace by keeping an eye on new skills. It can help you advance and succeed in your industry, as well as become a better citizen.
The importance of lifelong learning is increasing for some important reasons. As lifespans increase and the ratio of "providers to dependents" increase (often due to the aging population), it becomes more important for individuals want to maintain their quality of life by developing new skills.
Technology is evolving so quickly and it has changed the way we do business, both in terms of industry and occupation. A candidate for a job may need different skills to get an entry level position now compared to a few years ago due to technology advancements.
Employees need to keep up with the fast pace of their industry in order to stay competitive in their line of work. It's not surprising that many feel insecure about their jobs, or if there will be enough jobs for them in the future. Companies should promote a culture of learning to help workers see that staying up-to-date is absolutely necessary. This worry can be attributed to the following two factors.
Automation and Artificial Intelligence
The age of automation is upon us. Although it has a range of advantages, it also poses a range of disadvantages as well. For example, AI can replace blue-collar workers and white-collar employees who do routine tasks.
Emergence of the Gig Economy
The gig economy is changing the way we hire. Instead of full-time jobs, employers are turning to contract independent workers on a short-time basis. Workers worry this means their careers in the future will be more unstable and unclear.
It's understandable that many people feel concerned about the future of their jobs. This is why many people are resolving to take steps to constantly improve themselves, so that they can be ready for any changes in the workplace.
What are the Benefits of Lifelong Learning?
Lifelong learning will have a huge impact on both your personal life and professional career. After all, education can help every aspect of your life—from focusing on the skills you're developing to finding a job that suits you best.
Below are some of the benefits of lifelong learning:
It helps you stay employed
It pays to pay attention to changes in your industry and stay up-to-date on trends so that your employers know you are knowledgeable about the work you do and are able to adapt quickly.
You could be sure you're up-to-date in the industry by attending seminars, conferences and taking an active interest in newsletters published by specialists. You can also expand your network so that you can better access information from a wide range of sources.
It keeps you motivated
You'll feel more confident when your work interests you and you feel engaged in what you do. If this isn't happening, or if it's been a while since it's happened, then exploring other parts of your career can help reignite the passion and motivation that once made work compelling.
Once you've been doing a job for a while, it's easy to get burnt out or feel like you've hit a plateau. Make yourself feel fresh again by either taking up new skills or deepening your current ones!
My name is Franco, and I am a digital coach. In my coaching practice, I help people reach their goals by harnessing the power of technology to build relationships and grow businesses. I want to provide useful advice and suggestions to everyone based on my experience.
At same time I'm a lifelong learner , my must is learning is a treasure that follows its owner everywhere.
My Website : https://francobagaglia.it
Thank you for your visit
Article source:
https://articlebiz.com
This article has been viewed 76 times.
Article comments
There are no posted comments.