How to Increase Customer Satisfaction for Your Drop Shipping Business?
Author

Mike George

Published

May 6, 2022

Word count

707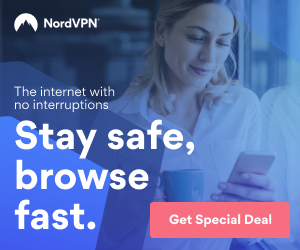 For a lot of people managing multiple vendors, handling inventory management, and processing orders all while trying to keep customers happy with their purchases can seem overwhelming. This is why the new breed of online entrepreneurs is looking towards drop shipping. In this model business owners only need to worry about generating sales and looking after customer service, while the rest is fulfilled by other stakeholders. It also doesn't require much overhead or startup cost.
As a drop shipping business owner, your success is directly dependent on your customer satisfaction. In this post learn some of the ways your business can boost customer satisfaction.
Respond Quickly
In this digital age, customers expect a real-time response to their questions, feedback, and complaints. This makes it even more important to have an efficient customer service strategy in place if you want to keep your customers happy and loyal. The only way to achieve this is by using the right tools to communicate with them. For this the key is automation. Automation through automatic email templates and chat bots allows you to answer the most common questions quickly and easily while freeing up time for important things.
Do Follow Up After-Sales
If you want to retain your customers' loyalty, it's important to understand that they are a part of the process. So after every sale, make it a priority to ask for their feedback. For instance, you could ask what type of product package they prefer. By actively listening to your customers, you will be able to improve your product offerings.
Handle Customer Returns Effectively
You need to handle customer returns effectively. Many times customers might want to return their packages that are damaged, expired, or simply not what you expected them to be. If not given an option by the company, this could lead to bad reviews from the customer which will have a trickledown effect on future sales. This is where reverse logistics is crucial. Make sure that when delivering and returning a product the logistics company does so professionally to contain the damage to the brand's reputation.
Customer complaints are an opportunity for growth. With the right approach, they can help to improve your business and increase your customer satisfaction ratings.
Create an Amazing FAQ Page
An FAQ page is an area on your website where you can answer the most commonly asked questions about your company, products, or services. It's a great way to provide information about your business without having to answer multiple emails from customers and visitors looking for answers to the same questions over and over again.
It's also a great way to get customer feedback, which you can use for customer service purposes or even future product development.
Outsource Logistics to a Reliable Fulfillment Partner
It's hard to believe, but the whole process of "getting your product from A to B" can be frustratingly difficult. It's easy for small companies to get bogged down by logistical operations. By outsourcing logistics responsibilities – including inventory management, order fulfillment, and shipping to a reliable provider, companies can focus on their core competencies such as increasing sales.
Outsourcing logistics is one of the easiest and most cost-effective ways for growing businesses to save time and money. Before selecting a provider, make sure to go to their reviews and see how their previous customers rate them. Also, see how accessible they are to you by asking them as many questions as you can.
Get 3PL E-Commerce Order Fulfillment Services
By getting products safely and on time you can also increase the chances of positive reviews. This is why I will highly recommend E-Commerce Express. They are a reliable drop shipping fulfillment service that provides excellent customer service and ships orders as soon as they come in.
The company helped me grow my e-commerce business internationally. They provide a hassle-free service that offers everything such as 3PL order fulfillment services, e-commerce expresses fulfillment services, branded and custom packaging services, product sourcing, Amazon prep services, and photography. Using their services, I saw a remarkable boost in customer retention who were particularly impressed with the fast deliveries.
Contact them today if you want to boost your customer satisfaction levels. You can also email them at info@ecommerce-express.com.
Mary James is a serial entrepreneur, based in Michigan. She has been running her drop shipping business since 2009 after she lost her job in the financial crash of 2008. In her free time, she writes about how people can achieve their potential so that they can live a life they always dreamed of.
Article source:
https://articlebiz.com
This article has been viewed 559 times.
Article comments
There are no posted comments.