9 tips for digital transformation success
Author

Matthew Healey

Published

May 7, 2022

Word count

1,268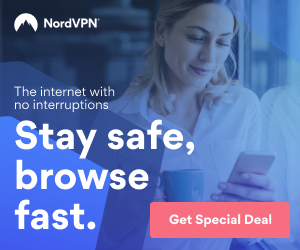 What is digital transformation?
Transformation is a word that is thrown around a lot in the business world. However, digital transformation is not only about technology, it's also about changing culture and mindset. Transformation of this sort may involve big steps like changing your business model or launching a new product. It could also mean smaller steps like implementing project management software to improve your team's productivity. Regardless of the size or scope of your Digital Transformation efforts, you need to be able to define exactly what those efforts will look like for your organization.
A common definition for digital transformation is "the change associated with the application of digital technology in all aspects of human society" (Wikipedia).
Digital transformation starts with a plan.
Digital transformation starts with a plan.
It is important to first establish clear goals and timelines, as well as outline the project scope, risks and costs.
It is also essential to develop the business case for digital transformation; this could be because your customers are asking for it, or because you need to drive operational efficiencies within your organisation.
Once you have defined the scope of the project, it's important to make sure that you have all of the necessary resources available.
Put the right people in charge of the project.
The project leader for any digital transformation effort must have a good understanding of how to use the technology and how it applies to your business. The best leaders will also be passionate about the subject and understand people well.
It's not just about technology.
It's not just about technology.
If you want your Digital Transformation efforts to succeed, then you need to think beyond the technology itself.
This means understanding how technology can improve business processes, learning how to talk to the business about technology and what it can do for them, finding the right technology for the business and convincing them to adopt new technology. This is all easier said than done, though!
Revise your KPIs to fit your new digital way of life.
Many companies are finding that their legacy KPIs are no longer adequate. New technologies and new organizational structures, even new business models, often require a fresh look at how they measure progress. These metrics need to be re-aligned with the company's digital strategy and its new way of working.
As part of the digital transformation process, we conducted a deep analysis of our existing metrics and KPIs in order to understand which ones were still useful in our new reality and which ones we should let go. We identified the following characteristics for our desired metrics:
They must be actionable. Know what you are measuring and why you are measuring it. Ensure that your organization's key performance indicators (KPIs) align with your business goals, as well as being measurable, realistic and timely. Our work on this project provided some very clear insights into what metrics add value from a user perspective — such as transaction volume or the percentage of users who rate products they have purchased — versus those that might seem important but actually don't provide much insight into customer behavior or intent — like pageviews or unique visitors per month."
It's okay to pilot several different solutions.
Now that you know what a solid digital transformation plan looks like, it's time to start acting on it. You've identified your goals and defined the parameters of your space. Now's the time to choose your solution—and make no mistake, this is a huge decision. But here's something to keep in mind: you may need to try out several solutions before you find one that works for your company. A trial period can be a valuable opportunity. Don't let anyone tell you otherwise!
If one of the vendors offers a free trial period or even a pilot program with an option for early termination, take advantage of both if you can get them. This is especially true if there are many competitors out there offering similar solutions and pricing models. In fact, consider piloting several different solutions simultaneously and see which performs best for your purposes—this will help give you an idea of how each feature can benefit or detract from meeting your goals and will also help train your staff on expectations once the solution goes live
Automate as much as possible.
Automation saves time. Instead of manually doing something, you could have a smart system do it for you. By automating whatever process possible, you can free up your employees' time to focus on more important things.
Automation also reduces human error. It's not that people aren't capable of performing certain tasks correctly; sometimes they're just too busy and make mistakes under pressure or in a hurry.
When processes are automated, they are more consistent. Manual processes rely on people to get things done, but the way each person does the same task can vary greatly—sometimes for the worse.
You'll be able to scale up your business when needed. If your business is growing at a rapid pace and your processes aren't automated, good luck keeping up! You need automation if you want to grow without having to take on new team members as quickly as you're bringing in customers.*You can personalize the customer experience with automation tools like chatbots and bots that help users find what they need faster by asking them questions and making suggestions based on their responses (like Amazon's Alexa).
Keep it simple from the start.
Do you really need all those features on your first attempt at a new digital product? Imagine the look on your customer's face when he/she opens it up for the first time. The more complicated it looks, the less likely they are to use it.
Studies have shown that customers are more likely to use software if they can understand how it works within 5 seconds of trying it for the first time. If you keep things simple, you will have less bugs and less work maintaining the product in the long run. You can always add bells and whistles later – but getting people to use a new product is hard enough as is!
Make sure you can scale up if needed.
When starting a digital transformation project, always plan for growth. No business should be limited by its technology. Whether this means ensuring your software can be scaled up to account for future growth, or that the technology you use is built to integrate with others, it's important to ensure your company will not be held back by its tech.
Keep an eye on the future of technology and how that will impact business processes.
You can't expect to stay relevant if you are not up to date on technology. It's absolutely imperative that you keep an eye out for how technology will continue to develop, and how technological advancements will change the way your business does things. You need to think about how these changes will impact your customers, suppliers, partners, and employees. What new capabilities are enabled by them? How will they change what you offer your customers? How can they help you work with other companies more efficiently?
Digital transformation is not easy, but these tips will help you succeed!
Any business that has undergone a digital transformation can confirm that it is not easy, but with the right people to guide you along the way and a solid plan in mind, your company will be on its way to success!
Plan for the future.
Set goals.
Teamwork makes the dream work.
Measure your progress.
This article has been viewed 384 times.
Article comments
There are no posted comments.