Rupp and Race
Author

Larry Farmer

Published

April 10, 2022

Word count

1,624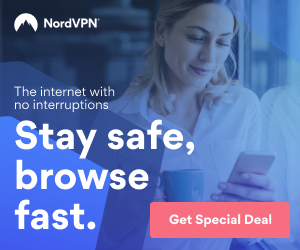 Rupp & Race
A lot has been made over the years about the alleged racism of Adolph Rupp. The media has made a big to do over the issue for many decades. It has plagued Kentucky pretty much down to the present day. The subject of this composition is not to prove or disprove those charges; it is to detail the largely futile attempts by Rupp to integrate the University of Kentucky basketball team.
Rupp was first ordered by UK President John Oswald in the early 1960's to recruit Black players. One thing Rupp did not want to happen was to have a Black just for the sake of having one. If the athlete happened to sit on the bench because he wasn't good enough to see much action, it would make the entire program look bad. There were some superstars who simply did not qualify because of academic reasons. This is not to disparage Black intellect; it was simply a byproduct of Jim Crow education. Still others were not recruited because they were incapable of handling the pressure of playing in places like Mississippi, Alabama, and Tennessee. It would take a special type of person to be a trailblazer for Kentucky. He would have to be someone who could play immediately, not flunk out, and be able to take the harassment and intimidation that would come his way.
In 1964 Rupp set his sights on Westley Unseld of Louisville Seneca High School. Unseld, however, became upset because Rupp did not take direct action in his recruitment. He apparently expected the old coach to camp on his doorstep. This was something Rupp rarely, if ever, did. He left the direct visitation to his assistants. Players wanted to go to Kentucky because of the aura of Adolph Rupp, not because he held their hands.
Nevertheless, Rupp decided Unseld was important enough to pay a personal visit. He arrived at the Unseld household and had a conversation with the player's parents; the only problem was Unseld was not there. By all accounts it was just a big mix-up, but Unseld felt he had been slighted. Also, Mrs. Unseld was not satisfied with some of the answers Rupp gave to questions she posed. What the questions and answers were, we do not know. We just know she was a bit peeved. Shortly after the visit, Unseld announced his intention to play for the University of Louisville.
Next up was Butch Beard of Breckinridge County High School. Beard had led his team to a runner-up finish to Unseld and Seneca in the 1964 State Tournament and to a championship the following year. Once again Rupp made a personal visit to the recruit's home, and once again the mother became upset over something the coach said or how he said it. The Beard family was not convinced that Rupp could protect their son from abusive treatment when the team played games in the Deep South. In addition, Beard said years later that he simply did not feel comfortable around Rupp. After consulting with Unseld, a personal friend, Beard decided to cast his lot with the Louisville Cardinals.
After suffering a defeat at the hands an all Black team from Texas Western in the finals of the 1966 NCAA Tournament, Kentucky made a concerted effort to sign Perry Wallace of Nashville. Wallace checked all the boxes of what the Wildcats wanted and needed. He was super talented, scholarly, articulate, and level headed. Assistant coaches Harry Lancaster and Joe Hall made several visits to the Wallace home in Nashville. Wallace said he very much liked both men and appreciated their interest. However, he was disappointed because there was no visit from Rupp. In the end he decided to stay home and play for the Vanderbilt Commodores.
1967 saw Kentucky intensify the search for its first Black player. Bobby Watson, a starter on Kentucky's 1951 team that captured a national championship, was the coach of Owensboro High School. He more or less delivered Felix Thruston, his star player, to the Wildcats. Everything was worked out behind the scenes, and an announcement was scheduled. A day or so before the details were finalized, Thruston publicly stated he planned to attend Trinity University in San Antonio. What happened? To this day, no one knows! In the same year, the Mayor of Hazard brought star player Jim Rose to Rupp's office in Memorial Coliseum. Rose pledged at that meeting that he would attend Kentucky. After getting back to Hazard, however, he got cold feet and said he would play his college career at Western Kentucky University.
There was one more possibility in 1967, Jim McDaniels of Allen County High School. As far as talent was concerned, McDaniels was head and shoulders above the field. At 6-11 he was a great inside player, but he was also agile and a good ball handler. In addition, he could hit from all points on the floor. He had a few problems with attitude and academics, but Kentucky was getting desperate. McDaniels spent three days in Lexington visiting with players, touring the campus, and meeting with Rupp. When the dust had settled, he decided to become a Western Kentucky Hilltopper and reportedly convinced Rose to do likewise. McDaniels would later say he was disappointed that the Rupp meeting only lasted fifteen minutes. There was an unconfirmed report that Western enticed the young star with a new car.
Kentucky finally hit pay dirt in 1969 with Tom Payne of Louisville Shawnee. Payne presented some difficulties for Rupp and the Wildcats. His test scores were so low he did not qualify for a scholarship during his freshman year. He had to pay his own way that year and did not play on the freshman team. Also, he had to take special courses in order be eligible for a scholarship during his sophomore season. Years later he supposedly said in a private conversation that others had taken the courses and tests for him.
There is an interesting story told to me by T. L. Plain, a Kentucky assistant during Payne's sophomore season. First, let me relate a few things about Plain. He first hit the big time by coaching Henderson City High School to a runner-up finish in the 1956 State Tournament. When I was in high school, he was the head coach at Kentucky Wesleyan. Later he got a doctorate degree and served as an assistant at both Louisville and Kentucky. He left Kentucky after Payne's only season there to become the head coach at Utah State. Along the way he became best friends with Rupp's successor, Joe B. Hall.
After I retired, a referee friend (Billy Haynes) of mine invited me to attend a Rib barbecue at his home in Henderson. It was a very enjoyable experience, and I attended several of these events as he had them on an annual basis. It was there that I met T. L. Plain. We struck up an instant friendship. He related many stories of his coaching days, and he seemed impressed by my knowledge of sports trivia.
Now, let's get to the story Plain related. One day Tom Payne exposed himself on the UK campus. I suppose it was a "flashing" situation. Plain and Hall heard what happened and decided they would have to tell Rupp. When they went into Rupp's office, they asked him how his day was going. He said, "Not very damn good! Some 'nigger' ran his car into the fence on my farm." At that point, Plain and Hall decided not to tell Rupp about the incident or at least wait until a better time.
Before continuing about Payne's days at Kentucky, let me briefly mention that I also met Steve Newton at the Rib Feast. Newton was the coach at Murray State University when "Popeye" Jones played there. He later became the head coach at South Carolina when Rick Pitino coached at Kentucky. When I met Newton, Pitino was having rough sledding at Louisville. I asked him what he thought of Pitino. He said, "He's a good guy; he's a fighter; he's like Trump, he's from New York."
Payne played well at Kentucky during his only season there. He got better and better as the year progressed. Rupp stated he was pleased with the youngster and indicated he could become another Dan Issel. The high point of Payne's career at Kentucky was a 39 point performance against LSU late in the season. The year ended on a sour note, however, as Kentucky lost 107-83 to Western in the NCAA Tournament. Payne had 15 points in the game, but McDaniels pumped in 35 and Rose scored 25 for the Hilltoppers. A few weeks after the game, Payne announced he was going to apply for an NBA hardship. He was drafted by the Hawks and played one forgettable season in Atlanta. Shortly after the season, he was arrested and convicted on a rape charge. Being 7-2 and Black, he was easy to identify. Since that time, he has spent much of his life in and out of prison on various criminal charges. His most recent prison stint was at a federal detention facility in Muhlenberg County.
As you can see Adolph Rupp did not have an easy time in his recruitment of Black players. When he finally succeeded, it turned out to be disaster. Beard and Unseld were convinced he did not truly want them. They indicated it was not so much what he said as how he said it. Whether or not Rupp recruited in good faith, only he knew. More likely, the players he recruited simply did not want to a racial pioneer or trailblazer and deal all the baggage that came with it.
I received a bachelors degree in 1967 and a masters degree in 1971 from Western Kentucky University. I taught school for 44 years. One year was spent at Fordsville High School, 17 at Ohio County High School, and 26 at Trinity High School in Whitesville. The subjects I taught were government, history, and English. At Trinity I also served as coach, athletic director, and dean of students. I fancy myself a fairly good writer, and my main interests are sports and politics.
Article source:
https://articlebiz.com
This article has been viewed 1,236 times.
Article comments
There are no posted comments.