6 Resources for Leadership Development
Author

George Koveoss

Published

April 11, 2022

Word count

444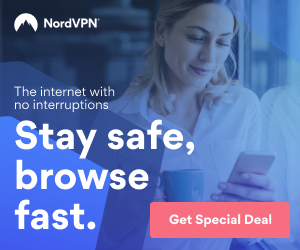 Leadership development is invaluable whether you're a seasoned leader or an aspiring young professional. Even for professionals who never work in a management role, taking time to foster leadership skills affects how they work with colleagues and approach their work. It is always worth it to invest in continuing education and personal development. Below are six resources for developing practical leadership skills.
Business Schools
Especially for professionals who don't have degrees in business, taking some courses at a business school can be a great way to learn professional leadership skills. In addition to learning valuable business information, business school is a great way to expand a professional network and connect with helpful contacts. Plenty of excellent business schools offer online courses, so researching a few options and choosing relevant courses can be a perfect opportunity for leadership development.
Mentors and Coaches
If the cost of business classes is a prohibitive factor, there are plenty of free options, including finding a business mentor. Especially for young professionals, connecting with a more experienced colleague in a mentorship context can offer invaluable advice and feedback. For professionals who want a more structured experience, professional business coaches are available for hire that will provide consulting and advising services.
Books and Podcasts
One of the best opportunities for professional leadership development is through books and podcasts. There are books and podcasts produced by professionals from almost every industry, offering personal insight based on experience. It can be easy to get stuck only reading or listening to content directly related to your industry or business. Still, one of the best ways to expand leadership skills is to seek out information from various sources. Expand your knowledge by picking up a book on something you know next to nothing about, or listen to a podcast about mental health to learn how best to support your team's wellbeing!
Feedback
This can be an intimidating way to learn, but soliciting feedback from team members can be an excellent way to identify weaknesses and decide what skills to focus on. However, this technique is only effective if team members feel comfortable sharing constructive feedback. It can be helpful to set up a feedback system in which people can remain completely anonymous so no one is afraid of possible repercussions for offering negative feedback.
Online Resources
In addition to the previously mentioned resources, fantastic leadership development resources are abundant online! There are ways to explore almost any professional skill, from free education and certification platforms like HubSpot Academy to public speaking resources like Speaking.io. Whatever skills you might want to develop, there are likely resources online to help you get started.
This article has been viewed 844 times.
Article comments
There are no posted comments.