A day in the life of an SEN teacher
Author

Nicola Hughes

Published

May 12, 2022

Word count

570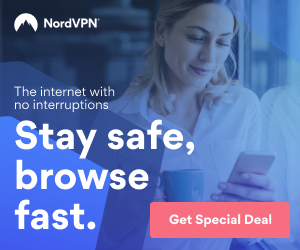 Being a special education needs (SEN) teacher is an extremely rewarding career. Of course, it has its challenges, but being able to make a real difference in young people's lives is fulfilling. An SEN teacher plays a vital role in helping children with special education needs get the most out of their education. What does a day as an SEN teacher look like, though? Continue reading to find out.
Prepare for the day
Special education needs teachers will usually arrive at school on or before 8am to give themselves a headstart on the day. This gives them the time and opportunity to prepare for the day ahead. This includes lesson planning, printing off the activities for the day, and completing some administrative work, like responding to emails and completing paperwork.
Teaching students with special education needs often requires different techniques and approaches to learning, so this time taken in the morning to complete preparation is vitally important.
SEN teachers can either be a part of a school, or teach in a specialised school. In the mornings, after the teacher has done their preparation, there will often be a school briefing to make all staff aware of what's planned for the day ahead.
The children will then start to arrive, and this is where the SEN teachers will greet them with a positive attitude, ready to start the day in a good atmosphere. This is ideal for the students to set them up for a successful day at school.
The school day
In some schools, the children will have their breakfast after arrival, and then head to classrooms to start learning.
Each school day, the typical subjects of English, maths, literacy and reading are taught to the students. SEN pupils will be given a tailored approach to help them understand as best as possible, giving them the best opportunity to learn alongside their peers. In a standard school setting, SEN students are placed in their usual classroom as much as possible to promote inclusion and to avoid feeling like they're separate from their fellow classmates.
As well as the day-to-day subjects that are taught to pupils of all needs, SEN students will sometimes be taught a personal development lesson like social skills or personal, social, health and economic (PSHE) studies. Art, history, and physical education (PE) are also included in their education, but not every day of the week. These will be staggered throughout the week around their normal studies.
End of the day
Once the school day is over, SEN teachers and other support staff can often undergo a debriefing session to discuss what happened during the day, what went well, what didn't go well, and things that can be improved upon moving forward. This gives everyone a chance to review their performance and how best to approach things with SEN pupils in future.
Once this has finished and before heading home, the SEN teacher will look over, review and mark work from the day and potentially get a headstart on the next day with some small preparation.
Teachers have a lot of work to complete and will often take some home to finish in their free time, so their day can, on occasion, continue past the normal working hours.
Fancy a career change?
If you're looking to make a career change and step into the teaching profession, then search for SEN teaching jobs today.
This article has been viewed 1,179 times.
Article comments
There are no posted comments.