Are skin tags and stretch marks related?
Author

William Mason

Published

April 19, 2022

Word count

523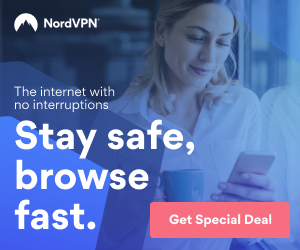 Skin tags are small growths that come up from the skin and are not cancerous. Many people assume that growths are related to sexually transmitted diseases or something similar. The truth of the matter is simple, they are not. That's right, they are not issues associated with cancer cells or even sexually transmitted. This is something that you're going to see occur at any age, for a number of reasons. You may think that stretch marks and skin tags are related, and you may be right. In fact, there's a correlation between the two, but not for the reasons that you may think. Consider a few notes in regard to this, and you'll denote why this is so important to consider, before you try and remove them overall.
What Exactly Are Skin Tags?
First and foremost, you should know that skin tags are nothing to be afraid of. They are simple to find, and easy to remove, if you know what's going on. Tags form when there's an allergic reaction or a friction of the dermis. Whenever you feel skin rubbing against itself, your body may react and trigger a small growth. A small growth that looks like a wart or a zit is what you'll see and feel along your skin. It's not something that you are going to find to be difficult to manage, mind you. It's a simple thing that you can deal with, and it's not going to hurt. This occurs on the skin in places like the ears, neck, under breasts, under arms, and near the pubic region. Whenever there's an area that wrinkles, folds, or rubs against itself, you'll find an issue that could grow.
What About Stretch Marks?
Stretch marks are associated with rapid weight gain, and weight loss. Women, for instance, may get pregnant and see these. Men can also get stretch marks, and that's due to weight gain, loss, and other issues. Whenever the body has skin that stretches, you'll find these marks. But are they related to the skin tags that you may see? The short answer is simple, yes. But not always.
The Correlation Between The Two
The reason why these two are connected is because the body stretches and causes folds, wrinkles, and movement to occur. When that happens, your body is going to react with a push of collagen into the areas where this occurs. When that happens, you'll get a small growth upwards from the dermis, and you'll have the tag formed. Now, that doesn't always happen, but it is something that you can find to be true.
Removing Skin Tags
If you have skin tags, you can get them removed. You could remove them with a simple element. For instance, you could use acne medication topically on the tag. You could also utilize hemorrhoid creams, and even astringents that you can find over the counter. In most instances, you can get tags removed. You just have to make sure that you don't pull, cut, or try to scratch tags away.
This article has been viewed 700 times.
Rate article
This article has a 2 rating with 1 vote.
Article comments
There are no posted comments.