The role of small and medium enterprises on the country's economy
Author

Hanan Ismail

Published

May 20, 2022

Word count

804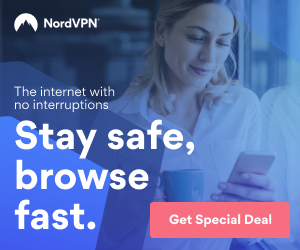 Any country, whether developing or developed, needs small and medium enterprises to participate in the growth of its economy through the service sector and assistance in the industrial sector as well. The importance of small and medium enterprises or companies appears in that they are the mainstay of the economy of any country, whether developed or developing, as they are distinguished by the following:
• It is characterized by its high ability to provide job opportunities.
• You need a relatively low capital to start the activity.
• It is characterized by its ability to employ semi-skilled and unskilled labor.
• It gives an opportunity for on-the-job training to raise capabilities and skills.
• The percentage of risk is lower compared to the major companies.
• Contribute to improving productivity, generating and increasing income.
Many actors in some countries, governments and investors aim to revive the economy and raise job opportunities in their country by searching for opportunities to invest in businesses, reduce unemployment, and provide aid to modern sectors such as the renewable energy and technology sector. On the other hand, most of the projects that receive focus from investors, either by the public sector or the private sector, are often managed by an integrated management team or require large investments. What also distinguishes it are the high costs associated with launching the project such as large machinery and expensive research. It does not mean that a project of this size cannot be built, but it requires you to work in a serious way from preparing the plan to work in detail and based on accurate and correct information; In order for the contributors to know that you have done all your duties in terms of studies so that there is an awareness of all aspects of the subject. You should also define a strategy to convince the investor to help you build the project.
Small projects are a reflection of the performance of the elements of comprehensive development, so that the researcher points out, in light of his findings, the necessity of determining the required role for small projects. 260 thousand, working in all economic activities, and that 97% of these companies / establishments, no matter how different the criteria, are classified as small and medium enterprises, whether the criteria are legal or the criteria of size in relation to capital and the number of workers and so on, to end up with the fact that 97% Among the projects or companies operating in the country are small and medium enterprises.
The study leaves these digital data, to indicate the role of small projects in social development, so it mentions them:
• The successful implementation of the idea of self-employment, by a family member, led to everyone's solidarity and the restoration of family cohesion in many families, through women's projects at home, home licenses, or natural projects.
• Many young people considered establishing a small project an actual alternative to not having a job in the government sector, as the study here indicates that unemployment is a social problem resulting from economic conditions, and not an economic problem.
Small projects established by women have led to changing the society's view and its interaction with its ambitions and adoption, whether at the family or state level, such as the establishment of businesswomen's councils and joint-stock companies for the advancement and development of women, and their participation in the boards of directors of major companies and institutions.
The positive results of self-employment were reflected in pushing and encouraging children to invest in talents and turn them into an economic activity, especially the women who took up designs for clothing or decoration projects.
The innovation of small projects led to an increase in the development of human capabilities.
Small projects play an important role in investing the educational and mental skills of university graduates, by transforming this knowledge into projects related to these practical and academic knowledge.
The role that these projects play in facing local difficulties, especially at a time when major companies reduce their business, can be offset by an increase in the activity of national small and medium companies, through compensation through the provision of alternative services or products, given that national small and medium companies are Which can continue, as their options are limited to staying in their market, unlike foreign companies that constantly keep the option of moving to other markets, or returning to their homelands from which they came.
These projects are a major factor in achieving economic stability, providing imports that replace foreign imports, and producing products aimed at export to foreign markets, and do not require great efforts and expenditures from governments to provide infrastructure, and they exploit and manage the resources available in the local environment well, as they are any projects Small scale is a distinctive method of redistributing income among members of the community.
1.SafeSigned, "Excellent SME", www.excellentsme.com (in English),
"Chamber of Commerce and Industry of Slovenia", www.gzs.si (in Slovenian),

Ahmed; Al-Samman (2014), Summary of Political Economy, Damascus: Dar Afkir Press.

Official Journal of the EU, Recommendation by the European Commission .
Article source:
https://articlebiz.com
This article has been viewed 467 times.
Rate article
This article has a 5 rating with 1 vote.
Article comments
There are no posted comments.