Greatest Basketball Game I Ever Witnessed
Author

Larry Farmer

Published

May 2, 2022

Word count

869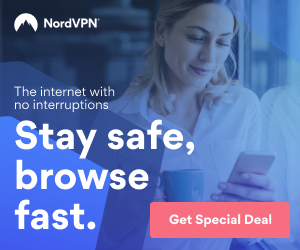 GREATEST BASKETBALL GAME I EVER WITNESSED
The most memorable and exciting basketball game I have ever witnessed took place at the Owensboro Sportscenter on Friday, December 14, 1962. The contestants were Rexi Mundi (Evansville) and Owensboro High School. Rexi Mundi came into the game undefeated and ranked number one in Indiana while Owensboro was also undefeated and ranked number two in Kentucky.
It was the first year of racial integration in Owensboro, and everybody was wondering what affect it would have on the basketball team. The player most people were talking about was 6-3 senior Charles Taylor who had been a starter at Owensboro Western, the segregated Black school, since his freshman year. Two Rex Mundi players were also receiving high profile attention. One was 6-8 Tom Neimeir who would later go on to star at Evansville College. The other was Bob Griese. Yes, it was the same Bob Griese who would become a two time All-American quarterback at Purdue University and a legend with the Miami Dolphins. Ten years after the Owensboro game, he would be a part of the last undefeated NFL team.
At the end of the first half, Owensboro had a 13 point lead. Rex Mundi came out roaring in the third quarter and got within two at the end of the frame. With time running down at the end of the fourth quarter, Neimeir hit a 15 foot jumper to send the game into overtime. The first overtime was rather uneventful, and the score was still tied at its end. At the end of the second overtime with Owensboro trailing by two points, Taylor shot a last second twisting 30 foot jumper that banked in.
With three seconds to go in the third overtime and the score tied, Owensboro had the ball but had to go the full court. The ball was passed in to Bobby Woodward, an Owensboro guard, who flipped it to Taylor. Taylor was standing on the right of the free throw line at the opposite end of the court. He dipped the ball to his ankles and heaved a two hand set shot---nothing but net!!!!!!!!!!!!!!! One interesting side note, back then teams normally did not press full court. Taylor was unguarded when he took the shot. He ended the game with 39 points, Neimeir scored 28, and Griese had 14.
And now, to the rest of the story! Owensboro would go on to win the Third Region and advance to the State Tournament. They won two games in the State with the second against high regarded Princeton Dodson, a segregated all Black school. One of Dodson's players was Dwight Smith who would go on to star with Clem Haskins at Western Kentucky University. Smith was projected to go high in the NBA draft, but before it took place, he drowned in a tragic automobile accident. In that State Tournament game, however, Smith was totally outplayed by Taylor who outscored him 26-14.
Taylor attended Kentucky Wesleyan College and had a fantastic freshman year as he teamed with Mike Redd. Redd was Kentucky's 1963 Mr. Basketball and led Louisville Seneca to the State Championship. At the end of his freshman year, Redd was removed from the team for disciplinary reasons. Taylor continued playing into his sophomore year but was declared academically ineligible midway through the season.
I would later have limited contact with two players in the Rex Mundi-Owensboro game. George Moore was a 6-4 power forward who had attended Owensboro Western with Taylor. In the Rex Mundi game he came off the bench to score 4 points. As the season progressed, he became a starter and by the end of the year, was Owensboro's second leading scorer.
In 1966, I attended the Kentucky Young Republican convention in Louisville. The faction that I supported put George's name in nomination for sergeant-at-arms. We both rode back to Owensboro with a few other guys who had attended the convention. When they let him out in Owensboro's West-end, I got out of the car to shake his hand and say goodbye. The others began yelling; "Larry, get in the car—get in the car!" They were spooked by the West-end. George graduated from Kentucky State University, earned a PhD in chemistry, and is a member of the Owensboro High School Hall of Achievement.
Grant "Gi Gi" Talbott was a teammate of Taylor and Moore at Owensboro Western. He did not play in the Rex Mundi game but was a member of the squad. Midway through the season, he became one of Owensboro's starting guards. Grant later became the head coach of Owensboro's girls' basketball team. He also served on the Board of Control for the Kentucky High School Athletic Association. I met him when I was athletic director at Trinity High School. My contact with him was not extensive, but it was meaningful. I learned he had a very outgoing and pleasant personality. He was the type of person who never met a stranger, and when he talked to you, it was as if he had known you for years. He loved to talk about old times and engage in sports' trivia.
These are my reflections on the greatest basketball game I ever witnessed. I hope you enjoyed it.
I received a bachelors degree in 1967 and a masters degree in 1971 from Western Kentucky University. I taught school for 44 years. One year was spent at Fordsville High School, 17 at Ohio County High School, and 26 at Trinity High School in Whitesville. The subjects I taught were government, history, and English. At Trinity I also served as coach, athletic director, and dean of students. I fancy myself a fairly good writer, and my main interests are sports and politics.
Article source:
https://articlebiz.com
This article has been viewed 972 times.
Rate article
This article has a 5 rating with 1 vote.
Article comments
Benny Willett · 2 months ago
Addendum to my previous comment: Chuck Taylor was more like 6-5, I played against him, so I do remember he was a couple of inches taller than me.
---
Benny Willett · 2 months ago
I remember that game, a senior for Owensboro Catholic. Had the privilege of playing against the O'boro Red Devils. Of course, we lost to them but nevertheless, a great experience just playing against them.
---
Mike Henning · 9 months ago
I was at the game between Owensboro High and Rex Mundi. It was, for me, the most exciting, most unbelievable finish to a game that one can imagine. My memory is a little different than the author. On the final shot, I believe that Charles Taylor was a bit closer to the mid-court line than to the free throw line but, hey, it has been 57 years so my memory could be wrong. It doesn't matter. The shot that Taylor made in the previous OT was not as long but nearly as miraculous. H was very close to the sideline and pressured by two defenders when he leapt into the air, turned in mid jump and shot a high arcing shot that banked in. I would say it was more than 30 feet but, again, memories can differ after many years. It was a thrill. It cemented the greatness of the team and helped with further integrating Owensboro High School. I was proud of how the school and the city accomplished integration and welcomed the necessary and right changes for our community.
---