Top Ten VoIP Questions Answered
Computers & Technology → Technology
Author

Loni "Lilly" Ice

Published

June 17, 2022

Word count

617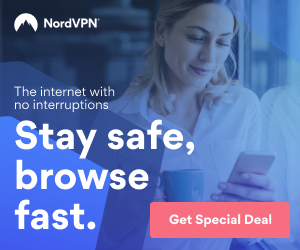 Top 10 VoIP Questions
What is VoIP and what does it stand for?
VoIP stands for Voice over Internet Protocol, and it's the process by which a telephone call can be made using an Internet connection. It transforms the voice signal into a data signal that is carried over the Internet lines like any other data, then translates it back on the other end.
How do I make a phone call over VoIP?
So long as the phone you're using is VoIP enabled, you make it like you make any phone call. The biggest part of it is getting a VoIP phone hooked up. In addition, if you have the right software, you can also make a phone call using your computer and a microphone/speaker combination.
What equipment do I need for VoIP phone calls?
A VoIP enabled phone or an adapter for analog phones, or the right software on a computer, tablet, or smartphone, and VoIP service through a provider is all you need for VoIP phone calls.
Are there any differences between making a local phone call and a long distance one?
Well, yes and at the same time no. Rates and limits vary wildly, so do pay attention to the fine print from the VoIP provider. However, one of the things that VoIP enables is creating a local number for a geographically distant location, which then counts as a local call. So, for instance, if you're calling from a NYC number, and calling NYC clients, but you're in Montana, then you still count as "local" to NYC.
Who can I call if I am using a VoIP service?
Anyone who has a telephone. VoIP works fine with existing telephone services, so whoever you're talking to does not have to also use VoIP.
Are there any advantages to using VoIP call services?
There are loads of advantages to using VoIP call services. It usually comes out significantly cheaper than traditional phone lines, and the more you need the cheaper it gets. VoIP services allow for full business functionality at a fraction of the price. Autoattendants, hold music, multiple extensions, transfers, conferencing, and faxing all comes in the reach of even small businesses.
Will I be able to dial for 911 services like I'm used to over VoIP?
That depends on the provider. Our company, NoContractVoIP, integrates with 911 services seamlessly. Other providers have compatibility issues. It's important to find that out before switching services.
Will I still be able to use my computer and Internet while making a phone call?
VoIP calls use a comparatively tiny amount of data. It's not enough to impact simultaneous computer and Internet usage. So yes, you can still use computers and Internet while making phone calls.
Will I be able to take my phone and adapter with me while traveling?
Yes, you can take your phone and adapter with you wherever you go, so long as where you're going has a high speed Internet connection. It will continue to behave the same, as a local number to wherever you're from.
Does my computer need to be running to make or receive a VoIP call?
No, your computer doesn't need to be running so long as you're using a phone, but your modem and router must be online. If you're using software on your computer to make and receive calls, then yes, your computer must be on and running the software. The broadband connection must be available in order to make phone calls over the Internet, but no computer hooked up to the system has to be on.
Thanks for reading! For more information, call us at 866-550-0005!
Loni "Lilly" Ice works as a business telecom consultant for NoContractVoIP. She specializes in helping companies create the telecommunications systems they need without having to know the technical details. Check her out at https://www.nocontractvoip.com or 866-550-0005. Her email is loni@nocontractvoip.com
Article source:
https://articlebiz.com
This article has been viewed 33 times.
Article comments
There are no posted comments.