5 Jaw-Dropping Reasons Why MiMETV is the Best Internet Service Provider in Dhaka.
Author

David Tory

Published

June 18, 2022

Word count

3,066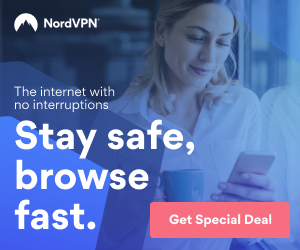 It gets so annoying when it buffers.
Especially when you're watching a movie, or playing games with your friends online, the internet providers near you might not live up to your expectations.
That's because you might not get a fast net service, the internet packages might not meet your desire, and your family members might not enjoy watching sports together at their home internet services.
Truthfully, the best ISP in Dhaka, or near your home is nothing but a myth.
But change is a must. All the laggings, buffers, and disconnections need to go away.
This is why MiME TV has arrived at the right time with a solid solution for the best broadband connection with a suitable internet package for your entertainment, games, and many more.
And there are 5 reasons why MiMETV is going to be the next big thing, being the best internet service provider in Dhaka.
In short, you won't suffer the buffer anymore.
But how?
We'll show you 5 reasons as to why MiMETVis the best internet service provider in Dhaka and solve all your internet service problems.
Let's dive in.
Who isMiME?
Before jumping to reasons, allow us to introduce ourselves to you a little bit. MiME is an internet service provider serving throughout the country under DigiCon Telecommunication Ltd, an amazing concern of Confidence Group. Just serving your internet is not the main goal, because we believe in creating a memorable, unique and personalized internet service experience that you expect a service provider to deliver, lets you roam around the world with the best ISP in your grasp.
#1 Redefining Broadband Internet in Bangladesh
MiME masters in ruling over IPTV with unbreakable broadband internet, willing to serve all over the country with the best internet service price for your entertainment. Our main goal solves your main problem first- a fast net with an uninterrupted bandwidth.
With that on the table, MiME covers 8 Major divisions all over the country which are-
Dhaka

Chittagong

Comilla

Mymensingh

Sylhet

Khulna

Barishal and

Rangpur
We haven't stopped there, because having covered up 8 divisions in total, we have swept away all the laggings with the new wave of high-speed internet, in more than 50+ major locations in each division. For example, in Dhaka, you're getting the best internet providers near Dhanmondi, Banani, Baridhara, Mirpur DOHS, Mohakhali DOHS, Uttara, New Market, Rajarbagh, Khilkhet, Uttara Model Town, and many more.
If you're looking to see our internet providers near your location, you can check MiME's coverage area on the map, easily within 10 seconds.
Slowly &gradually, MiME is going to cover Bangladesh with the fastest broadband 360 services for your gaming, entertainment,and everything you like. And that is the first reason MiME is going to be the next big thing.
#2 The Greatest Internet Service You'll Ever Get
Do you love gaming or Binge-watching Netflix?
Your experience is about to get to a new dimension because MiME has comeup with a 360 broadband solution that fills your needs. Whether you're a gamer, or just watch TVseries or do heavywork on the internet, MiME offers you the greatest broadband service you'll ever get.
But how?
It's because we're not reinventing the wheel, but rather coming up with broadband services that can upgrade your lifestyle, your gaming experience, and your entertainment, especially when you enjoy IPTV features with your friends &family.
But here's an amazing part.
We're not just serving your internet connections; we're serving you almost everything in one go. Just like we mentioned earlier- it's a 360 broadband solution to fill your needs.
MiME offers you 3 major services in one go-
Internet Connection

Triple Play

Kothon
We're assuming you don't know much about the 2nd and the 3rd one, but we will get you there anyway, so no worries. But these are where the fun parts are.
Let's talk about the internet first.
Internet Connections- Have ItYour Way
You might need a solid internet connection but to a different degree. For example, you might need a high-speed internet connection for your home or your office, or maybe you want one for your business. Internet is essential, that's why we have crafted internet connection services that match your budget & your expectation.
For internet service, you get to choose any solid internet service among these:
Residential

Business

Soho

Corporate
Residential Internet Service
We all know what residential internet services are, sometimes we even call them 'Wi-Fi provider service' right?
But we usually never get suitable packages that exactly match our needs. Come on, every house needs a WiFi provider, but that is either more or less.
Based on market research and coming up with strategies altogether, we have crafted 5 service packages for your fast net in your home internet. If you're a gamer, a student with a reasonable budget, or even want a service for your study, these can help-
• MiME Saver
• MiME Economy
• MiME Family
• MiME Gamer
• MiME Elite
Can't find out which one works best as the perfect internet service package for your home? Let's take a look at this comparison table:
Features MiME Saver MiME Economy MiME Family MiME Gamer MiME Elite
Bandwidth 20 Mbps 30 Mbps 50 Mbps 50 Mbps Your Way
GGC Unlimited Unlimited Unlimited Unlimited Unlimited
FB Unlimited Unlimited Unlimited Unlimited Unlimited
IX Unlimited Unlimited Unlimited Unlimited Unlimited
Support 24/7 Support 24/7 Support 24/7 Support 24/7 Support 24/7 Support
Real IP Complimentary Real IP
Pricing BDT 1000/ Month BDT 1350 / Month BDT 2000 / Month BDT 3000 / Month Custom
The Bandwidth is up to the mark with no breakdown or lag, so you don't have to suffer the buffer anymore. Even as a gamer, you can have a complimentary Real IP, free of charge on your first installation, and the ping never falls.
Internet Service for Business
If you're running a business, no matter big or small, there's no need to ask if you need internet connections. It's because the internet is life to the business, as breathing is to the human body. Mostly, you can have the package as bespoke, but if you need it, we can easily customize a package based on your business needs.
What you will have in the service for your business:
To safeguard your mission-critical apps and data, MiME provides enterprise-class security management.

We have advanced techniques and dashboards onboard to continuously monitor your connections to make sure you get the finest of the internet.

When we say unlimited, we mean it from our hearts. Forget the sorrow of peak hours, off-peak hours, data caps, and barring, because we provide unlimited usage of your bandwidth, without interruptions.

With our unrivaled end-to-end fiber optic connections, you can count on a consistent high-speed Internet connection for your business. Easy thing to do right?
Nobody cares about internet services for business, but MiME is not in the business of selling products and services that leave no trace for customer experience.
We care about your business just like you do.
A New Dawn in Internet Services- Soho
[NEED MORE INFO ABOUT SOHO APP TO WRITE CONTENT]
Internet Service for Corporates
If you're from a corporate organization, large or small, MiME has the right tools to keep the business up and running with an unwavering fast net connection service. One of the reasons MiME aims to be the best internet service provider in Bangladesh is only because we cover broadband packages for both you and your corporate business, so you shine bright with a faster service.
What you will have in the service for your business:
MiME offers the best Enterprise solutions, backed by strong and dependable access to secure network solutions. With a smooth network, you can improve the performance of your company.

It's your one-stop-shop for all of your online activities, and it's included in your enterprise subscription for free.

MiME has the power that enables you to quickly and securely build a wireless enterprise network using a single broadband connection.

You can reach out to our expert tech support team at any time of day. We'll be there for you whenever you want a WOW experience!
Do amazing things with your business with a solid network line from MiME, because we make sure that you have constant access to high-speed internet all day longbecause a fast net does a fast business.
Play it right with Triple Play
Still wondering why MiME is the next big thing?
Simple, it's because we brought the next big thing to your doorstep.
Here's the bigger reason why MiME is a thousand kilometers way ahead of any other internet service provider in Bangladesh.
We would like to introduce Triple Play.
Now you can play it right with an all-in-one entertainment system for your residence, home internet, or family houses.
We have combined 3 Super services under one wing and made it easily available for you to grab anytime you want. We have combined-
MiME Internet

MiME TV

Kothon App
With these 3 services onboard, you won't have to experience your entertainment without any hassle. With these in your grasp, you will be getting-
• Faster-than-Flash Speed
• Over 85+ Channels on MiMETV
• High Definition Quality over all channels
• Multiple Devices to control
• Flexible Package Plans for your budget
• OTT Dialler for your user experience
Switch to your favorite channels like Start Sports 1, Sony Ten 1, gaanbangla.tv, Channel 9, and many more with all the action-packed featured shows, with the best genres followed by thrill, romance, and everything else you love to binge-watch! Here's the pricing package for you to see at a glance:
Features Saver Plus Economy Plus Family Plus Gamer Plus
Bandwidth 20 Mbps 30 Mbps 50 Mbps 50 Mbps
OTT Dialler Available Available Available Available
Channels 85+ 85+ 85+ 85+
Mobile Access Available Available Available Available
Support 24/7 Support 24/7 Support 24/7 Support 24/7 Support
Real IP Complimentary Real IP
Pricing BDT 1300/ Month BDT 1400 / Month BDT 2200 / Month BDT 3200 / Month
Experience the TV, without buffering with the solid-packed packages by MiME made only for your convenience. Even as a gamer, you won't have to suffer the lag anymore and of course with a free Real IP for real.
Kothin Internet Service with Kothon App!
With Kothinin your hand, you will leave the ancient days of low-performing internet without any remote control, especially without multimedia.
Gone are the days when you have to communicate on a laptop or desktop because as a MIME user, you can use your Kothin Internet Service with Kothon App, a mobile OTT platform offering end-to-end mobile communication services for your convenience like voice messages, video messaging, file sharing through mobile data or Wi-Fi internet connection. It's a free app, with App-to-App free audio foranyone in the world.
But there's more.
The features in Kothon App are amazing enough to bring you a WOW factor with your communication at home or anywhere else. With Kothon App, MiME offers you-
Call landlines & mobiles atEXTREMELY low call rates worldwide.

1 Second Pulse for local calling, so you get to save your balance.

Free talk to any IPTSP number, for real.

Easy subscription to awesome packages, recharge from bKash, MiME wallet, and many more.

Easy Balance transfer to other Kothon accounts.

Free App-to-App audio/video calling, instant messaging, media, and file sharing.

No expiry date for the account balance.
Everything you need to communicate from your phone, Kothon App by MiME gives you everything from A to Z. We haven't stopped there because we made sure to keep your balance in savings every time you call your loved ones around the world.
#3 Reconnecting the WOW Experience
The #3 reason why MiME is the best internet service provider in Dhaka is that we redefine broadband connections- with values that matter.
Things that matter for your lifestyle, things you love to experience. But you might be wondering how addingmore features can make MiME the best internet provider, that's where our experience journey comes in.
Let's take a look at these-
We don't just serve broadband service, we create a digital ecosystem for you where everything you do in your life gets hassle-free, without any interruption

We simplify more of your daily communication with a hands-on mobile app service featuring reasonable features to save your call rate every time you call international

MiME has a dedicated mobile app in your ecosystem to talk, message, and connect freely with your loved ones.

With a 360 Broadband solution, you get to uplift your entertainment with 85+ TV channels, Super-fast MiME Internet, Kothon App, and accessories for your comfort.

Boost your business to the next level with MiME's robust redundant network where MiME promises you 99.9% uptime.

The higher your upload speed, the higher the fun! No more paying for downloading when you easily customize your pay to upload heavy. We cater both!

Gone are the days with peak-off & peak data caps, because with MiME, your internet speed will be constant, faster, forever.
#4 The A-Z Entertainment Store
No, it's not Amazon, but it's a bit different.
Let's say you got covered with all your internet needs.
But what about things you need to run your devices? Things like accessories, controls, devices you need?
So, do you want to rush to the market if you need oneor do you want MIME to cover it all?
That's right, MiME has already entered the chat with everything you need from A-to-Z, from remote controls to TV Box. Whenever your device gets broken and you need a new one, or you don't know where to buy stuffs for your entertainment, feel free to knock MiMEand the device will be on your doorsteps.
MiME has recently launched its own robustdevices & subscriptions for a better TV experience. Here they are-
Sony LIV

MiME TV Box

MiME TV Remote

Kothon Voucher
Now your entertainment gets complete with all the devices installed and super-fast internet connections with unlimited features, ready to take your entertainment to a new altitude.
#5 A New Dawn in Internet Services: Making The Mime Movement
We're not bragging to you right now, but our voices have been heard all around the country.
The amount of love & support MiME has gotten over the years is what make us stronger every day, with greater spirits to break barriers and put even more challenge in front of us.
All of this we do for one goal in mind- giving you a Super-Fast experience you've never gotten before.
But why? It's simple.
People aren't just simply numbers! As the new dawn breaks over the skies of a rising Digital Bangladesh, the people are our greatest strength and the driving force behind our unwavering commitment to connecting and improving people's digital experiences.
And yet, as we move forward, we received lots of support from people from all corners with their families, how they were mesmerized in serving what we believed, and the words made MiME proud. These words work as a testament for MiME to change the way we roam the internet.
"MiME is just on another level. Everything I need for my internet service, from playing games, watching TV, using Kothon App and the Triple Play services, my digital ecosystem just evolved to a new dimension. Everyone in my house enjoys entertainment, and we get the most of it with MiME."
Frequently Asked Questions
You might be having trouble with some questions you have in mind, so we're here to help. We understand your queries and do our best to connect the bridge with solid transparency. Here are some frequently asked questions we believe might solve some of your queries:
What's the best option for gamers witha broadband connection?
Answer: Great question! You can go for the MiME Gamer package especially built for your home internet service. Especially designed for your ecosystem, the MiME Gamer Package services unlimited GGC, FB, and IX with a complimentary real IP and is ready to keep your ping stable 24/7.
What happens when there is a problem with my Internet connection?
Answer: MiME will just deploy right away! The second you experience anything unthinkable, just tell us and we will be right away to fix it within the shortest time possible. Even so, our dedicated team of experts is working 24/7 to keep the bandwidth stable, so you don't see any buffers anymore.
Are there any usage limits or Data Caps?
Answer: Not anymore! MiME never offers any usage limits or data caps, or even on-peak / off-peak troubles that you used to suffer. With our advanced connectivity, you can stream as much as you want, whenever you want.
How long do you take to install my new connection?
Answer: We usually take not more than 3 working days to setup everything you need for a new experience.
Is there any installation fee for a new connection?
Answer: Yes, but onlyonce.For new connections, there is a one-time installation fee of BDT 1,500.
Tell me more about Corporate Packages
Answer: For our business customers, we create unique packages. Simply go to the contact uspage and fill out the form, or call us at 16676 or email us at info.MiME@cg-bd.com.
Pros and Cons of MiME as the Best Internet Service Provider in Dhaka
Even as a great movement we bring to change the way we roam the internet,there are pros and cons,that you can compare to decide if MiMEseems to be the best internet service provider in Bangladesh.
Here are some pros and cons about everything MiME stands for-
Pros Cons
Reasonable price in Real IP every month (200 BDT) 3 working days to install a new connection
More custom devices on the way to the store. Haven't reached ALL the corners of the country yet
Unlimited communication with Kothon App Only MiMEinternet users can avail MiME TV
360 Broadband Service Solution with Triple Play A limited number of devices in the store for now
Reasonable Packages for Home Internet Service
Conclusion:Let's MiMEit Entertaining!
We don't deserve to get lagged by local ISP with unregistered lines that ruin our mood every day. Broadband connectionprovidersshould be transparent and top-notch in every notion to fulfill customer experience.
That is the reason why we, MiME have determined to change the way we roam the internet, so you don't suffer the buffer anymore. With a compact service in internet connections, you will never have any hassle in your home for entertainment and work purposes. And that is what MiME promises.
Let the MiME do the entertaining!
This article has been viewed 436 times.
Rate article
This article has a 3 rating with 2 votes.
Article comments
There are no posted comments.