Federal Employment Law Firm of Aaron D Wersing, PLLC
Author

Aaron Wersing

Published

June 24, 2022

Word count

390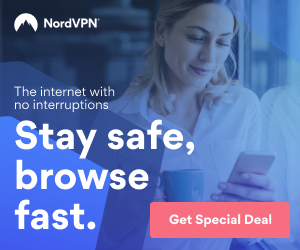 Federal employees have unique rights unlike other employees, and many of those rights are governed by specific laws that are unique to federal employees. At the Federal Employment Law Firm of Aaron D Wersing PLLC, our team of experienced federal employment lawyers are dedicated to helping federal employees understand and protect their rights.
Just like other employees, federal employees can face an array of challenges. When these challenges require you to file a lawsuit, an administrative complaint, or a claim for benefits, it is important that you have a knowledgeable advocate on your side. Our firm has experience with all types of legal issues affecting federal employees, including disability claims, discrimination and harassment, whistleblower claims, retaliation, wrongful termination, and other adverse employment actions.
If you are a federal employee, the process for protecting your rights is different than for most employees in the private sector. It is important that you have an attorney with specific experience in federal employee law, not just general employment law. Our practice is directly focused specifically on federal employee law.
Enforcing your rights as a federal employee frequently involves navigating various layers of bureaucracy. Additionally, it can often be challenging to determine which agency is responsible for your specific type of claim and what process that agency requires you to comply with.
The Federal Employment Law Firm of Aaron D Wersing PLLC has experience working with numerous agencies across the federal government regarding federal employee issues. These issues can include complaints or claims involving:
The Merit Systems Protection Board (MSPB),
The Equal Employment Opportunity Commission (EEOC)
The Office of Special Counsel (OSC)
The Federal Employees' Retirement System (FERS)
The VA Office of Accountability and Whistleblower Protection (OAWP)
The National Labor Relations Board (NLRB)
The Federal Labor Relations Authority (FLRA)
When dealing with claims before these agencies, even small mistakes, such as missing filing deadlines, failing to gather adequate supporting documents, or filing a claim with the wrong agency can be costly. Having an experienced federal employee lawyer on your side can make all the difference.
At the Federal Employment Law Firm of Aaron D Wersing PLLC, our team of federal employment attorneys is passionate about helping federal employees with any legal issues they may face. If you need help pursuing benefits you are entitled to or protecting your rights against wrongful conduct, contact us today.
Mr. Wersing's practice includes the evaluation and resolution of a diverse variety of federal employment matters.
During his many years of practice, Mr. Wersing has helped hundreds of clients win their jobs back, stop discriminatory practices and hostile work environments, reverse suspensions, be granted reasonable accommodations for medical or religious needs, prevent unlawful license revocation, and resolve many other workplace issues.
https://fedemploymentattorneys.com/
Article source:
https://articlebiz.com
This article has been viewed 457 times.
Article comments
There are no posted comments.