What is a Lanyard and How Do You Use It?
Business → Marketing & Advertising
Author

Ann Liu

Published

May 29, 2022

Word count

449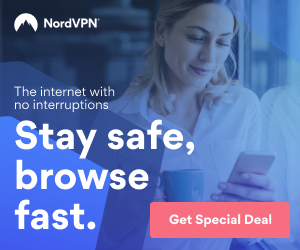 Lanyards are accessories that may be worn around the neck, wrist, or shoulder to carry anything. Lanyards were invented by the military to attach equipment and weapons to their uniforms. These lanyards were especially handy for troops on the move, preventing accidental weapon loss. Lanyards aren't commonly utilised for military equipment, but they perform the similar function: keeping important items close at reach. Lanyards may be used to carry almost anything, including cell phones, keys, and ID badges.
Lanyards are often used for a number of functions, including as ID holders, badge holders during events, and holding commemorative souvenirs. Many event planners and business owners realise that providing promotional lanyards to attendees enables them to save money since the badge or ID is less likely to be forgotten when it is attached to the lanyard. When an employee's badge or ID goes stolen, the company pays for the materials and time it takes to replace it, as well as the employee's lost productivity while dealing with the matter.
Lanyards can be effective as promotional goods during a major event or trade show. Lanyards are seen as an essential aspect of the event by many attendees since they keep the ticket or ID in place while each participant goes through the expo. It is quite simple to notice a person's name, business, and credentials when they are wearing a lanyard with their ID. The greater exposure during the event encourages networking and other connections.
Lanyards are occasionally purchased as a memento or souvenir. The lanyard may be used to carry the proper passes during the event, and afterwards it can be used to keep keys or other personal things on a continuous basis. Every time they see the lanyard, they will remember how much fun they had at the event.
Corporations, trade fair organisers, medical firms, and institutions commonly utilise lanyards as promotional tools. A lanyard might be beneficial if you ever need to carry an ID or badge. These lanyards may be used to show credentials and are especially handy when organisations have RFID technology implanted in their ID cards, allowing visitors to easily enter the building's secure areas.
Many businesses are adding Radio-Frequency Identification (RFID) into their badges, and they provide promotional lanyards to hold the RFID cards, making it easier for employees to move throughout the premises. When the tags are affixed to the lanyard and worn around the employee's neck, the firm can track each person's time and attendance.
Lanyards are popular among college students because they provide a convenient method to carry the student ID. These promotional lanyards, which may be customised with the school emblem or colours, are excellent school pride presents.
This article has been viewed 476 times.
Rate article
This article has a 5 rating with 1 vote.
Article comments
There are no posted comments.