How To Write An Effective Blog.
Computers & Technology → Blogging / Forums
Author

Sean Haren

Published

June 26, 2022

Word count

1,039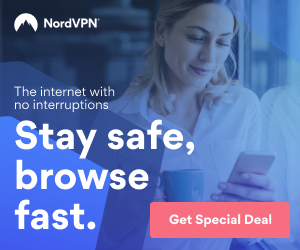 How to Write an Effective Blog. If you're thinking about starting a blog, or you already have a blog but you want to make it more effective, this post is for you. In this post, we'll go over some tips on how to write an effective blog. Whether you're writing for yourself or for an audience, these tips will help you make your blog the best it can be.
How to Write an Effective Blog. Know your audience Before you start writing, take some time to think about who you are writing for what are their interests?
What kind of language will they respond to? catering your content to a specific audience will make it more likely that they will read and enjoy what you have written. Make sure your ideas are well-organized before you start writing. Once you know who you are writing for, it's time to sit down and outline your ideas. Working from an outline will help keep your thoughts clear and concise as you write, making the whole process easier and less stressful.
Keep it simple when it comes to blog posts, shorter is almost always better followers won't appreciate long-winded explanations or dense paragraphs full of information they don't need. Get straight to the point and use easy-to-understand language so that everyone can follow along without getting lost or bored half-way through reading. Choose an catchy headline A good headline is essential if you want people to actually click on your post when they see it in their feed or search results pages.
Tips for Promoting Your Blog.
There's no one answer for how to write a successful blog But there are some key tips you can follow to give your blog the best chance for success. Here are tips for promoting your blog Use social media platforms to share your content Interact with other bloggers in your niche. Reach out to influencers and collaborate with them participate in online and offline events related to your niche invest in paid advertising.
If you want to write a successful blog, there are some key things you need to do. First, make sure you have a catchy title that accurately reflects the content of your post then, write a description that will entice readers to click through to your blog.
Be sure to use keywords throughout your post so that it comes up in search engine results. Finally, follow these tips on how to write an effective blog.
Keep it concise and focus on one main topic.
Write in a clear and easy-to-read style.
Engage your readers by using strong storytelling.
Use images, infographics, and videos Take advantage of social media.
Use SEO strategies Promote your blog through guest posting and comments.
What Makes a Successful Blog?
Define your purpose Why do you want to start a blog?
What are your goals? Once you know the why, you can better determine the what (topics you'll write about find your niche.
What sets your blog apart from the millions of others out there?
It's important to have a focus so that you can build an audience of readers who are interested in what you have to say choose a catchy name and domain.
Your blog's name is important for branding purposes – it should be something memorable and easy to type. Once you've settled on a name, register it as a domain so that people can find your site more easily.
Your content must be well-written, interesting, and useful if you want people to keep coming back for more.
Measuring the Success of Your Blog.
In order to have a successful blog, you need to be able to measure the success of your blog. There are several ways to do this, but the most important thing is to track your metrics and analyze your data. Here are some tips for measuring the success of your blog.
Track your pageviews and unique visitors this is one of the most basic ways to measure the success of your blog. You can use Google Analytics or another similar service to track how many people are visiting your site and what pages they're looking at.
This will give you a good idea of whether or not people are actually reading your content. Look at your engagement statistics it's not enough just to have people visit your site; you want them to stick around and interact with your content. There are a few different ways to measure engagement, but some things you might want to look at include average time on page, bounce rate, and comments or shares.
Check your referral traffic sources. Referral traffic tells you where people are coming from when they visit your site. This information can be useful in helping you determine which marketing channels are working best for you For example, if you see that a lot of people are coming to your site from Twitter, then it's probably worth putting more effort into tweeting out links to new blog posts. Use Heatmapping tools to see what people are actually doing on your site.
Heatmapping tools like Crazy Egg can show you exactly what users are doing on your site — where they're clicking, scrolling, etc This can be really helpful in understanding how people use (or don't use your site so that you can make changes accordingly.
Ask Your Readers! One of the best ways to get feedback about your blog is simply to ask readers directly. You could do this through surveys or polls, or by asking questions in comment threads"
There are a few key things to remember when writing a successful blog First, make sure your blog is focused on a specific topic. You don't want to try to cover too much ground in one post. Second, keep your posts relatively short and to the point no one wants to read a long, rambling post. Third, be sure to use strong keywords throughout your post so that people can easily find it when they're searching for information on your topic.
Finally, take some time to promote your blog once you've published it. Share it on social media and other online platforms so that people will see it and hopefully read it.
This article has been viewed 608 times.
Rate article
This article has a 5 rating with 1 vote.
Article comments
There are no posted comments.