5 Tips to Grow Your Business in 12 Months
Author

Steve Williams

Published

May 31, 2022

Word count

711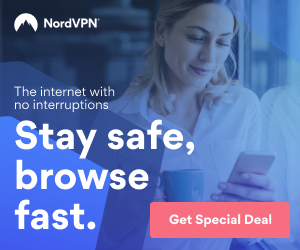 If you are a new, small or even a mid-size business that is looking to get on a growth path quickly the following tips will get you there. These five tips focus in areas that can be executed and positively impact your organization's growth in the next twelve months. They are not a substitute for a business plan or strategic plan, which are highly recommended and would cover all the tips below. But these tips are a good start and can by used to inform your organizations more comprehensive, longer-term business or strategic plan.
Analyze Your Numbers
Analyzing your numbers is important for many reasons. It's a good way to find out what is working and what isn't. It also helps you identify where you need to focus your efforts in order to improve your business. Study your income statement or profit and loss statement. When analyzing your numbers, it is important to think about what variables are contributing to the financial performance of the business. Do you see any areas of improvement - a cost centre that is out of proportion to the rest or not contributing to the top or bottom line? Look at your gross margin, is it what you expected, can it be improved by increasing prices or reducing direct costs.
Read Industry Reports
We need to understand what's going on in the industry before we can make any decisions. The first step is to do some research on the industry. There are many ways to do this. One way is to read industry reports and learn about the trends in the industry, what's happening in terms of revenues, profit, and other data points. Another way is to talk to people from the industry. For example, you could talk with someone from a college or university that is in the same field as your company. This will not only help you find out about what's going on, but it'll also help you build a network of people who can be helpful in the future.
Understand Your Competition
In order to outmaneuver the competition, you need to know who they are and what they do. That way, you can find and take advantage of the inefficiencies or gaps in their approach.
Some ways to find your competition are:
-Searching the web for companies that offer similar services
-Googling competitors' names
-Looking at your competitor's LinkedIn profile
Talk to Your Clients
The client is the most important person in any business. And it is your duty to provide them with the best product possible. This means that you need to understand your client's needs and figure out what they want from you, and if you are currently delivering it.
A good way to do this is by creating a survey for your clients and asking them about their needs and expectations. You can also talk to them on a call or in-person and ask them about their experience with other companies as well as what they expect from you.
Plan What is Next for Your Product / Service
The final step to establishing a growing business is to plan what's next. Leveraging your core competencies and product success, take what you have learned from talking to clients, trends in the industry, gaps competitors have left you; and evolve your products. This involves looking at the future of your business and determining where you want to be in 5-10 years. In the book The Lean Startup by Eric Ries, he shares that business planning should produce a product/market fit. A company needs to know what its market is, and how to better serve it. This allows a company to begin executing on an operational strategy and learning from their customers' reactions as they evolve their products accordingly.
There are many ways to grow a business. The 5 tips above are a few examples of approaches successful companies have taken to get moving in the right direction and see internal and external growth in a 12-month period. Ultimately your company will want a fully formed business plan or strategic plan, by following the tips above you will have taken foundational steps to building a great plan that will guide your entire organization to reach its objectives in the medium and long-term.
This article has been viewed 677 times.
Article comments
There are no posted comments.