AUDIT SERVICES IN UAE
Author

Fiyona Nourin

Published

June 28, 2022

Word count

706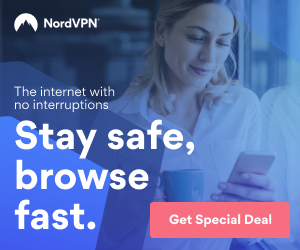 The audit and assurance profession has been witnessing massive changes over the last couple of years, not just in the UAE, but across the world. There have been numerous regulatory amendments and with the advent of technology and the transformation has turned out to be huge. Complying with these changes and ensuring complete transparency has become the major priority for organizations.
Auditors in UAE play a key role in the growth of an organization. Prior to auditing any company, they take time to understand the entity; the area of their operation, their long-term strategy, organizational structure and any risks involved. Usually, an audit process involves four stages, which include planning, audit fieldwork, review and sign off. The planning phase involves meetings, reviews and identifying risk areas and issues. In the second stage, audit fieldwork, documents will be checked, inventory verification will be conducted and opinions from experts will be taken. In the 3rd stage, the process will be reviewed and in the final phase internal control improvements will be taken care of.
Auditing in Dubai, UAE
Article 27 of UAE Federal Law No 2 of 2015 states the requirement for every Joint Stock Company or Limited Liability Company in UAE to have one or more auditors to audit the Company's books of accounts annually. Other types of entities can appoint an auditor under the provisions of this Law. Thus auditors in UAE play a significant role by reviewing a company's books of accounts and financial statements to check for compliance with the laws and local and international accounting standards.
Statutory requirement of audit in UAE
· In accordance with the regulations of UAE, including VAT regulations and transaction law, every company should maintain their accounting records for at least 5 years from the end of each financial year. These records can be physical or electronic format. Moreover UAE Federal Law No 2 of 2015 and different Free Zone regulations, insisting the audited financial statements of each entity as a mandatory record for the entities.
· Public Listed companies should submit their annual audited financial statements to the respective stock exchanges in UAE by March 31st of each year.
· Central Bank regulated entities in UAE, that include banks, financial institutions, and exchange houses should submit their annual audited financial statements before March 31st the next year.
· Insurance companies and brokers that come within the scope of Central bank must submit their audited financial statements within four months from the end of fiscal year.
· Free zone authorities should submit their yearly audited financial statements to the regulating authority, which is usually 3 months or six months from the end of the financial year.
· Hotels operating in UAE must submit the yearly financial statements to the department of tourism, within a time span of 6 months from the end of the financial year.
· Branch of foreign companies must submit the yearly financial statements while renewing their commercial license.
Audit of Financial statements in UAE
Companies in UAE usually prepare their financial statements in compliance International Financial Reporting standards. These financial statements are evaluating by independent auditors using International Standards on Auditing, which stipulates the procedures and guidelines on how to conduct an audit of financial statements.
To ensure the accuracy of financial statements, businesses usually seek the assistance of a qualified external auditor, who usually examines the financial statements along with related disclosures given by the management. This helps them in providing professional opinion on the financial performance of the company over a period of time and the financial position as well.
A qualified auditor in UAE will usually analyze the business performance of the firm against the management objectives, evaluate the business processes and risks and also carry out a comparison with respect to industry standards. This way, the auditor will understand all the aspects of the client's business.
With auditing being a mandatory process in UAE, the service of a qualified auditor can prove to be highly beneficial. There are numerous consultancies that provide audit services in, UAE, but choosing the right one who can provide a high quality professional service is indeed a challenge for the entities. HLB HAMT has been in the field of auditing for more than 2 decades and we have been successful in providing quality audits that have far-reaching benefits.
This article has been viewed 771 times.
Rate article
This article has a 1 rating with 1 vote.
Article comments
There are no posted comments.