Real Estate Provides a Passive Income and a Great Way of Saving for Retirement
Author

Mike White

Published

July 4, 2022

Word count

654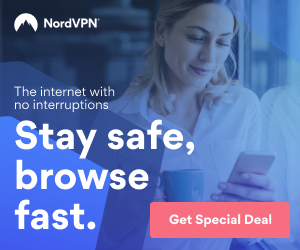 Do you dream of an additional way to save for your retirement, possibly one that would give you more free time? It would also be nice to have a valuable asset, something worth something. One such opportunity that could work for you would be investing in real estate.
Investing in Real Estate Is One of the Best Ways To Earn Extra Money.
According to Forbes, investing in real estate is one of the best ways to earn money and may be better than investing in the stock market. It is only possible to make money in the stock market if the value of the stock increases, or appreciates. On the other hand, there are numerous ways to make money with real estate.
Some of the ways to make money from real estate include:
Making money from rental income. Even if you don't own any other real estate than your own house, you can make money by renting out individual rooms in the house. Rent out property you own to a business. Sell a property you own for more than you purchased it for. You may have to make improvements to it first. Enjoy the tax benefits of being a homeowner, including deductions for improvements to your home, as well as for mortgage interest. Make a profit if you are going to sell by making improvements to your home and adding the amount to the value your property.
Invest in Real Estate to Save for Your Retirement
One article on a website about retirement reported investing in real estate is a great way to save for retirement. There are a number of reasons why it could be beneficial.
Some of the ways a retiree, or future retiree can benefit include:
Investing in Real Estate Investment Trusts (REITs). This includes investing in a variety of real estate projects, including a collection of properties. REITs must pay out 90% of their income as dividends.
Purchasing rental property and then renting it out long term. This can create a great return on your investment but can require a lot of money up front and bring long-term stress, depending on you rent to.
Buying a vacation property and renting it out when you are not using it.
Buying a property, improving it and reselling it, or "flipping a house." This can be a great way to make money, if you have the right skills and assets, and a way to lose money if you don't.
Purchase a commercial property to either rent out to others or operate your own business from.
You Can have a Passive Income With Real Estate, Giving More Free Time
One of the most popular ways to build a passive income is to invest in real estate. The best way to early retirement and building permanent income is through a passive income, according to many experts.
Buying a rental property and renting it out is one of the most popular way of earning a passive income. Pew/Policy Advice reported 43 million people were renting this year, a total of 37% of the population--the highest in 50 years. It is true you may have to pay for mortgage payments, maintenance, and more, but when the mortgage is paid off, and you increase the rent you charge, you will have more income. You will be better able to afford any repairs you must pay for. You will also have more free time and a convenient passive income.
Your Real Estate Will Provide a Valuable Asset
You will have more than a way of increasing your retirement income from an investment property. You may sell your property later and make a lot of money. You might make even more by renting to a business. You could also rent individual rooms to different people and receive more than one monthly rental payment.
Real estate provides one of the best ways of earning money, saving for retirement, and a passive income.
Freelance writer with years of experience has had hundreds of articles published on various sites, including writeraccess.com, verblio.com, and constant-content. Articles have been on various subjects, including business, finance, sports, Christian articles, politics, travel, and history.
Was also a former daily newspaper correspondent.
forbes.com
ramseysolutions.com
newretirement.com
Article source:
https://articlebiz.com
This article has been viewed 654 times.
Rate article
This article has a 5 rating with 1 vote.
Article comments
There are no posted comments.